You can create an Activity in the CRM various ways - from Account detailed record or directly from the Calendar for instance. How to create an Activity from the Calendar has been described in details in the Creating Activities in the Calendar section.
Creating an Activity from the Account detailed record
Select the Add Record option in the account details and choose e.g. Task.

Fill in the form to create a task and save it.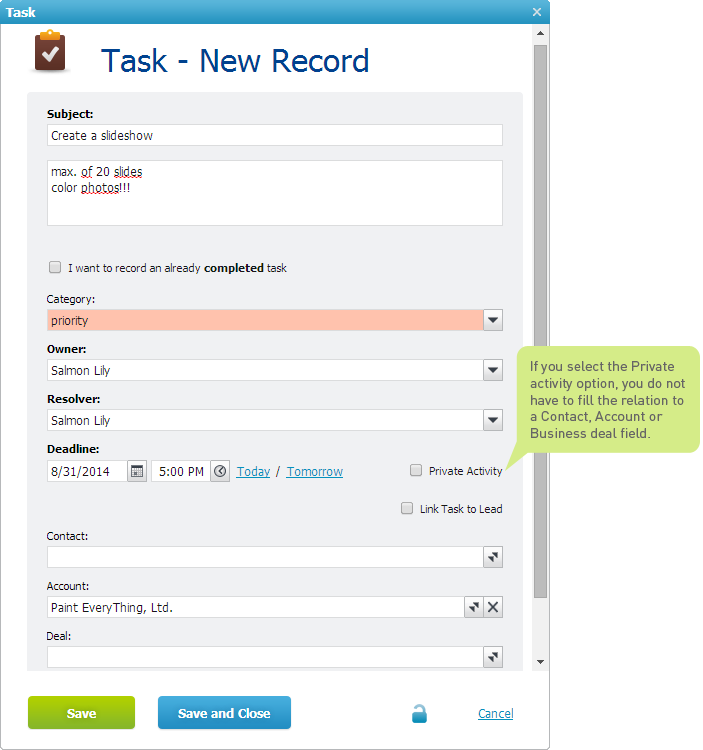 Sharing Activity with others can be set in security levels settings by clicking on the lock icon.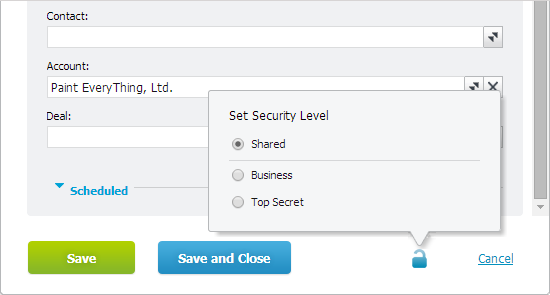 The newly created task can be found in the Account, Contact or Business deal History records.

The Activity is then automatically scheduled in the Calendar of a selected resolver. The resolver is informed about the new Activity by a Notification from the CRM.