The CRM calendar synchronisation with OUTLOOK is one-way. It means that activities can be modified only in RAYNET CRM. Records (activities) are in READ-ONLY mode in OUTLOOK.
Synchronization setup
Click on your name in the upper right corner.

Click on iCalendar in the right menu.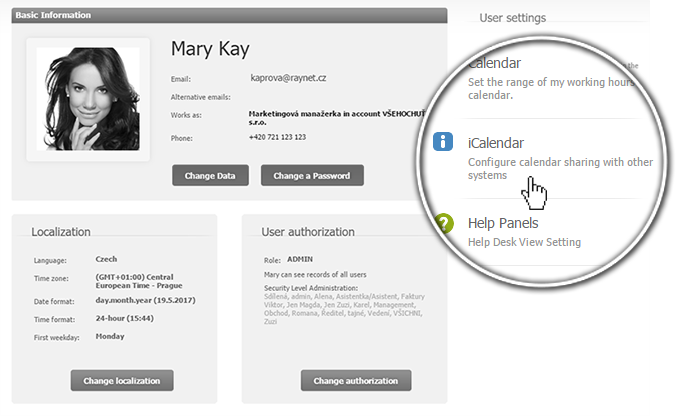 Copy the calendar URL address.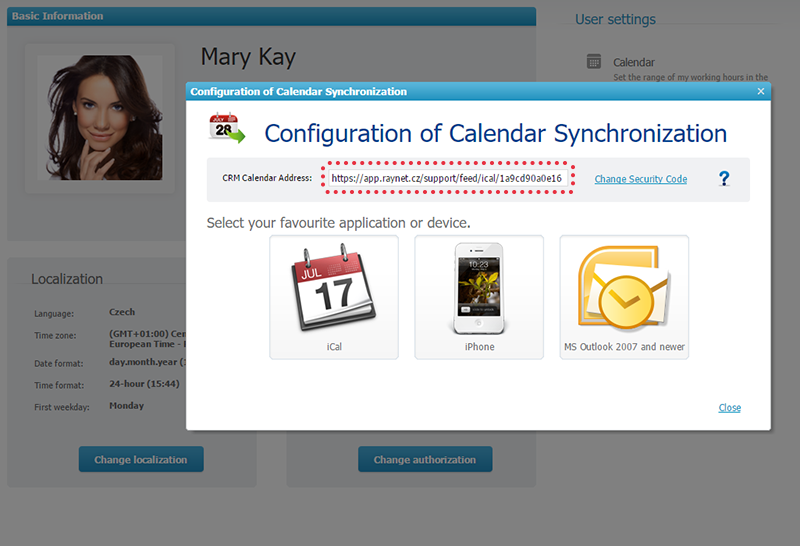 Open Outlook, click File -> Info -> Account Settings.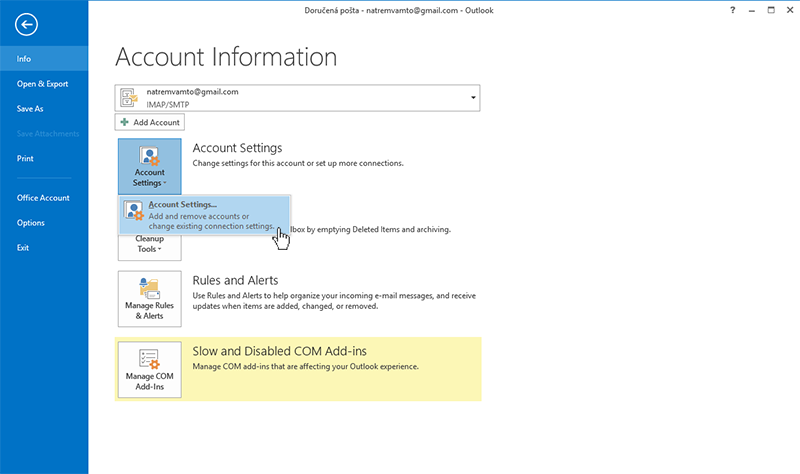 Choose bookmark Internet Calendars and click on New.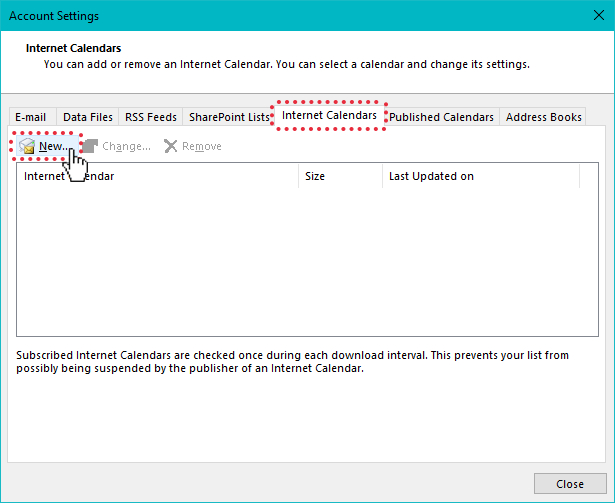 Paste copied URL address calendar. Click to Add.

Name Calendar (RAYNET recomended) and confirm by clicking on OK.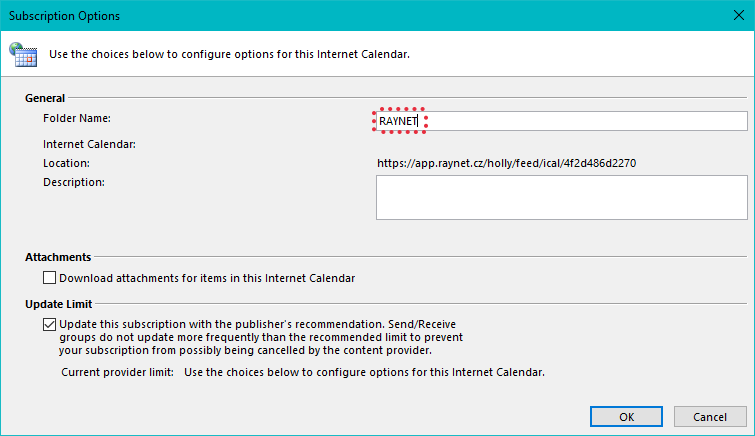 RAYNET Calendar can be find in the Other Calendars section.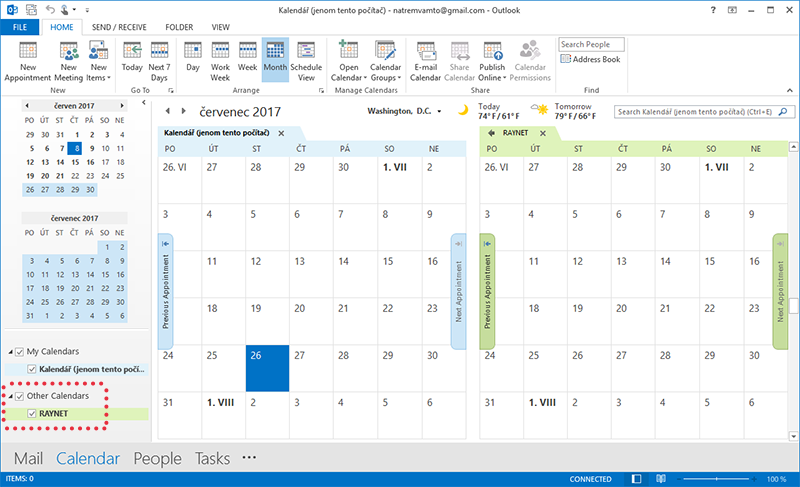 Click on the small cursor in the header of RAYNET calendar to see all activities under one calendar.