It is possible to create various Quote versions to the Deals in the RAYNET CRM - from the first proposal to the sale.
The statistics of all opportunity stages are created by keeping the Business deal records. Thanks to this, you will get information about potential distribution volume in relation to the production planning, financial sources estimation and business strategy optimization.
To create a Deal, find the Account for which you want to create a deal and click the Add Record - Deal option.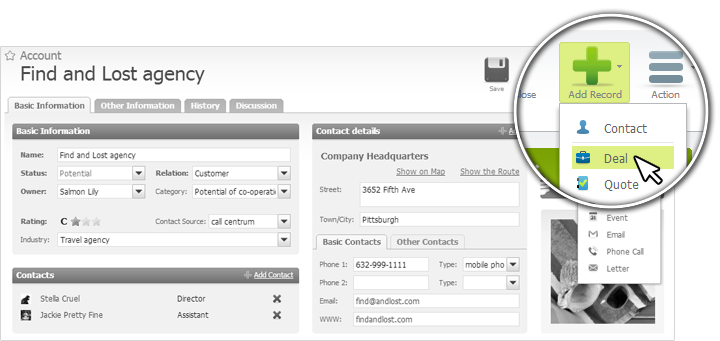 Fill in the form to create a deal.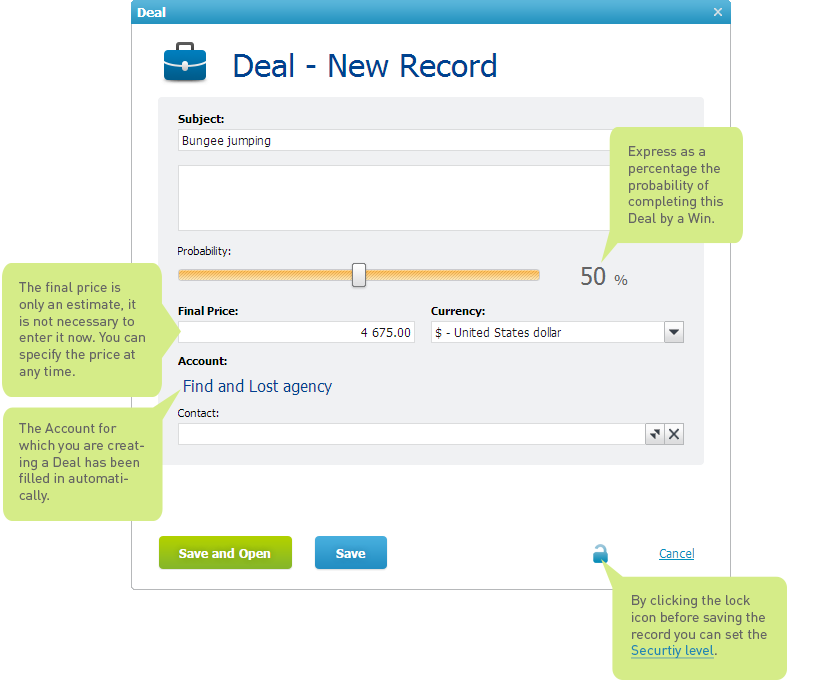 You can find out how to add Products to a Business case in the Adding Products to the Deal manual.