When creating a quote from a business deal detail, the CRM system asks if you want to synchronise the quote with the Trade Type.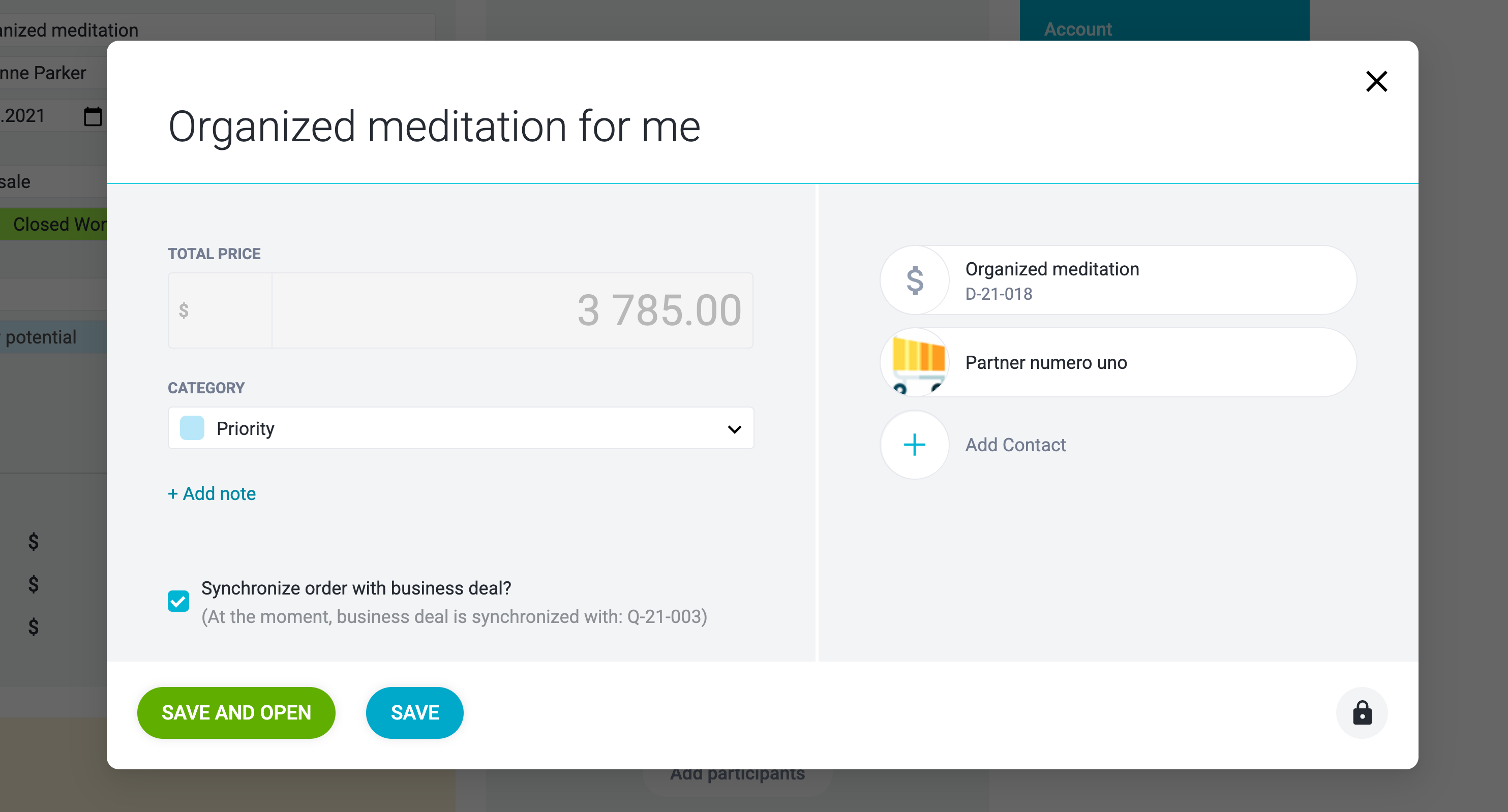 And what does that mean?
Synchronisation is the connection of a quote with a Trade Type. A link is created between these records, by means of which the business deal and the offer or order transfer data between each other.
For example, when you add other products in the menu, this change is automatically reflected in the business deal and vice versa. You don't write anything like that twice.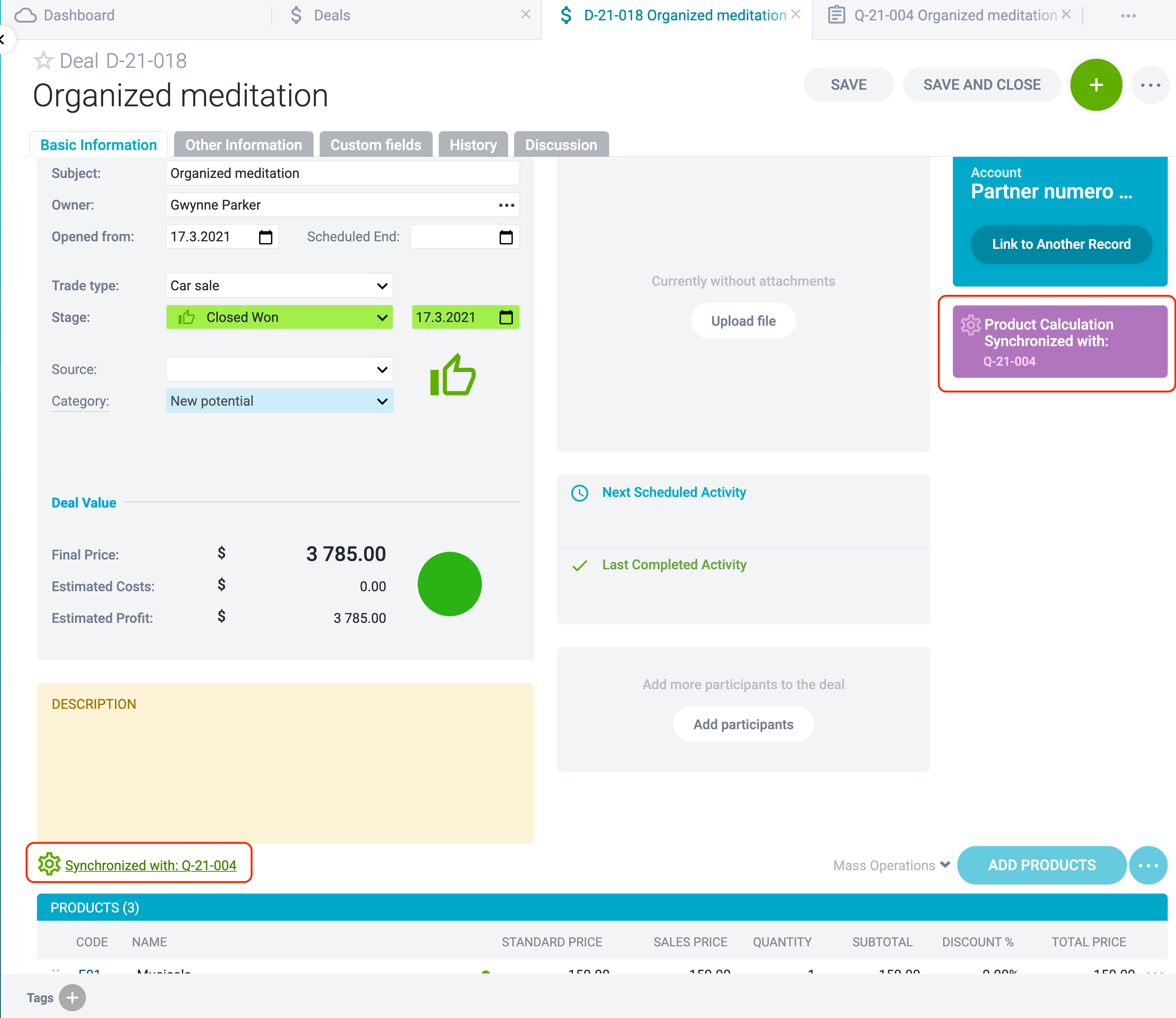 You can register multiple quotes under any one Trade Type.

You can also activate the synchronisation of a Trade Type to another quote from the detail of the quote.
You can cancel synchronisation again from the detail of the quote.