In Raynet, you can export some reports in various languages. Specifically:
Quotes,
Sales Orders,
Invoices,
Meeting Minutes.
Available languages are: Slovak, English, German, Russian, Spanish, Portuguese (BR), and Swedish. The multiple language export add-on can only be enabled by an administrator.
Click on your name (top right) » Settings.

In the left menu, select Add-ons » Export important reports in various languages » Activate.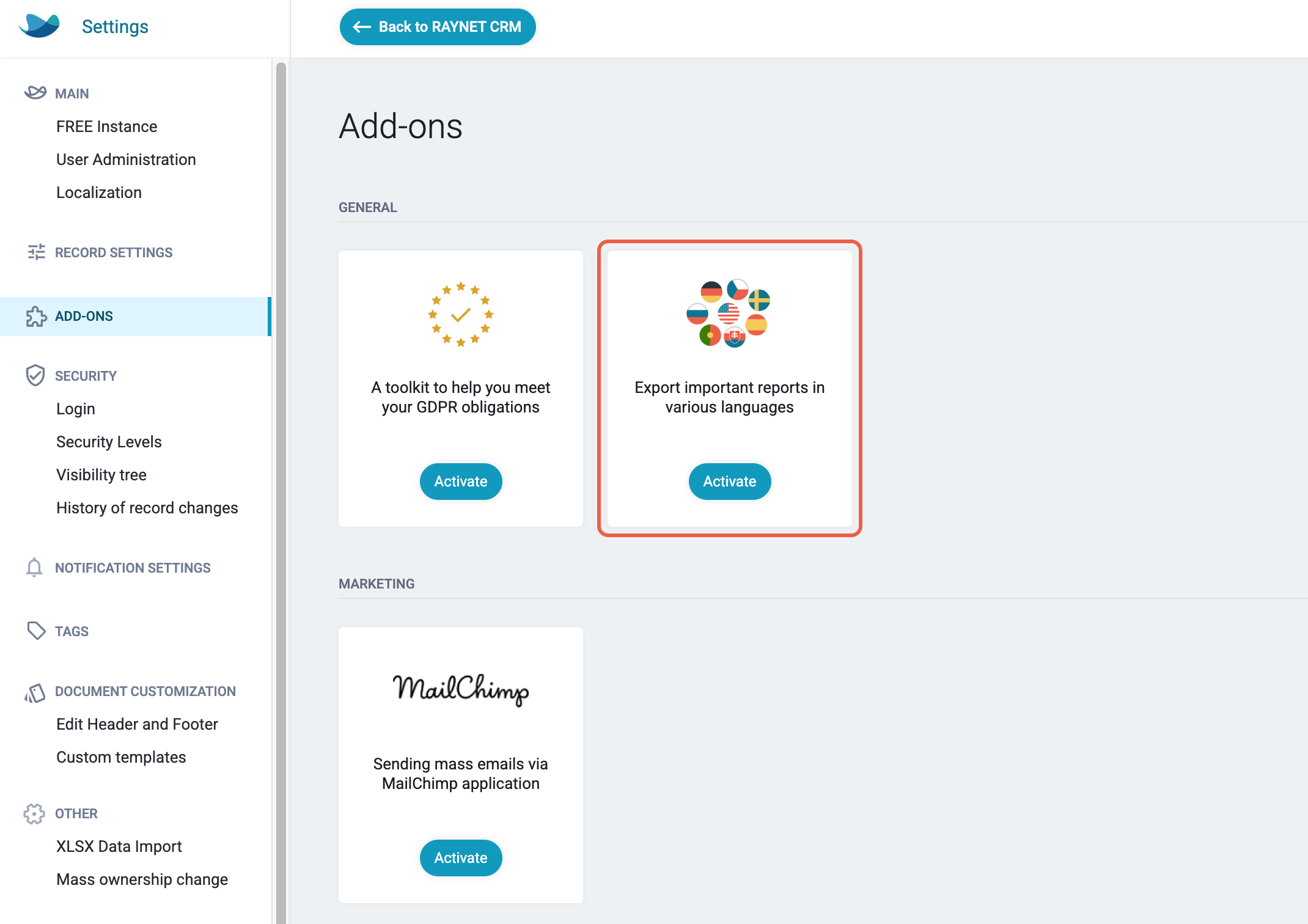 Confirm everything by clicking Activate again.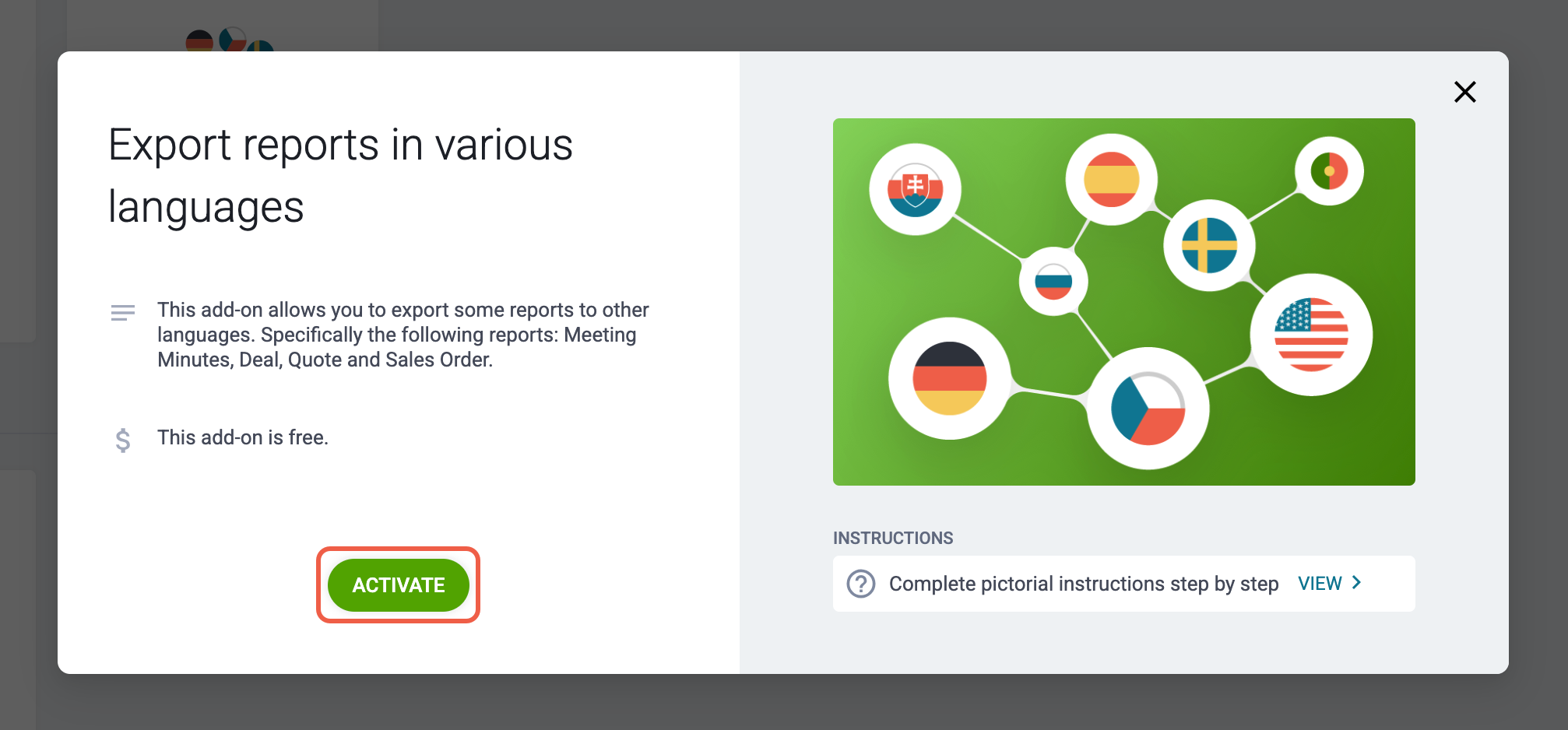 On the detail of the record you want to export in a foreign language (in our case a Quote), a window for selecting the language will appear after clicking the three dots » Export (System exports) » Quote export for customer.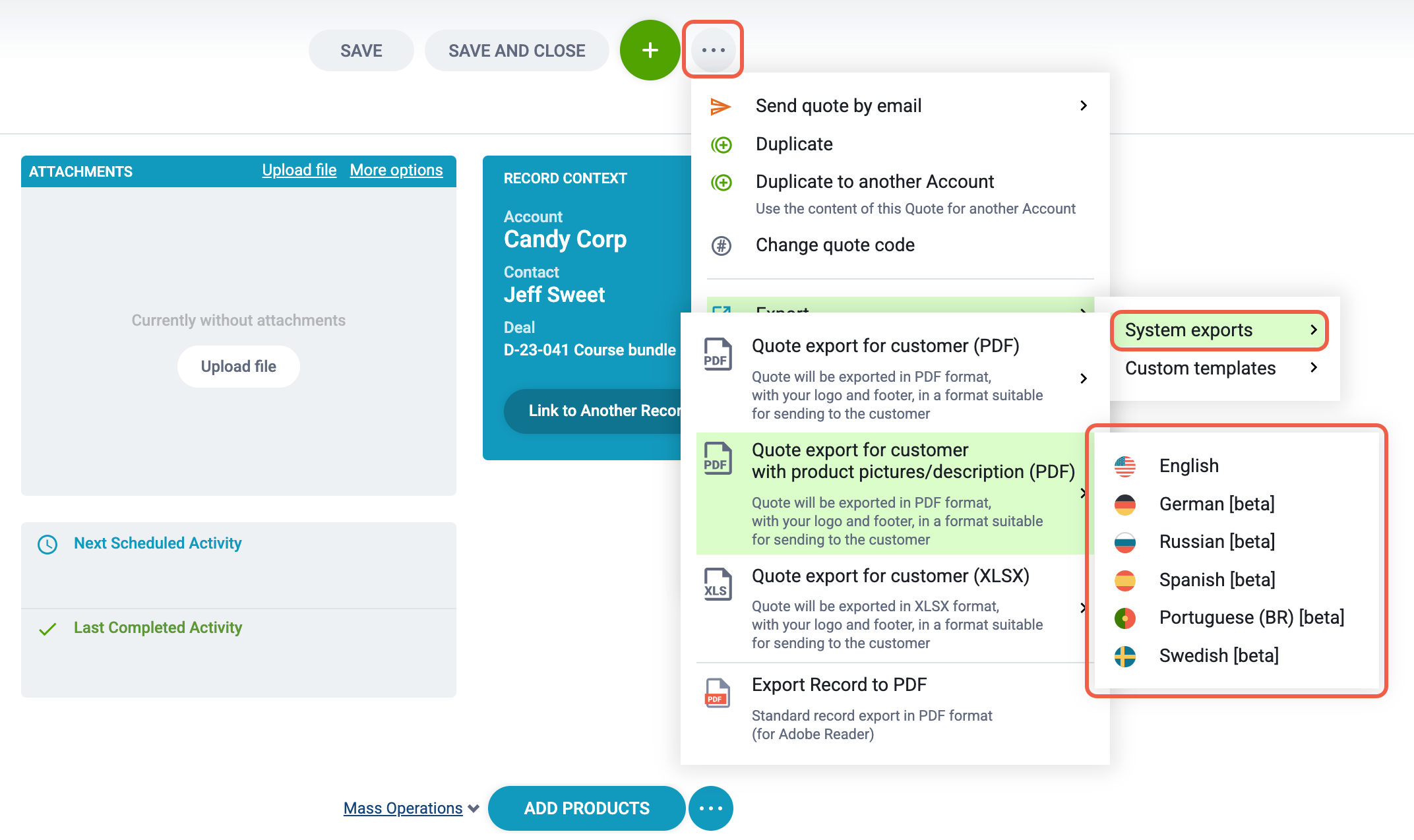 As soon as you select a language, a file (PDF or XLSX) in the specific language is downloaded to your computer.