Exporting a Delivery Note can be useful when you need to show one of your clients which goods you are going to deliver, in what quantity, and at what price. This document is based on data from a Deal or Sales Order. From these records you can also export it.
This feature needs to be enabled by an Administrator in Settings.

Select Record Settings » Deal (or Sales Order, if you want to export delivery notes from the Sales Order detail).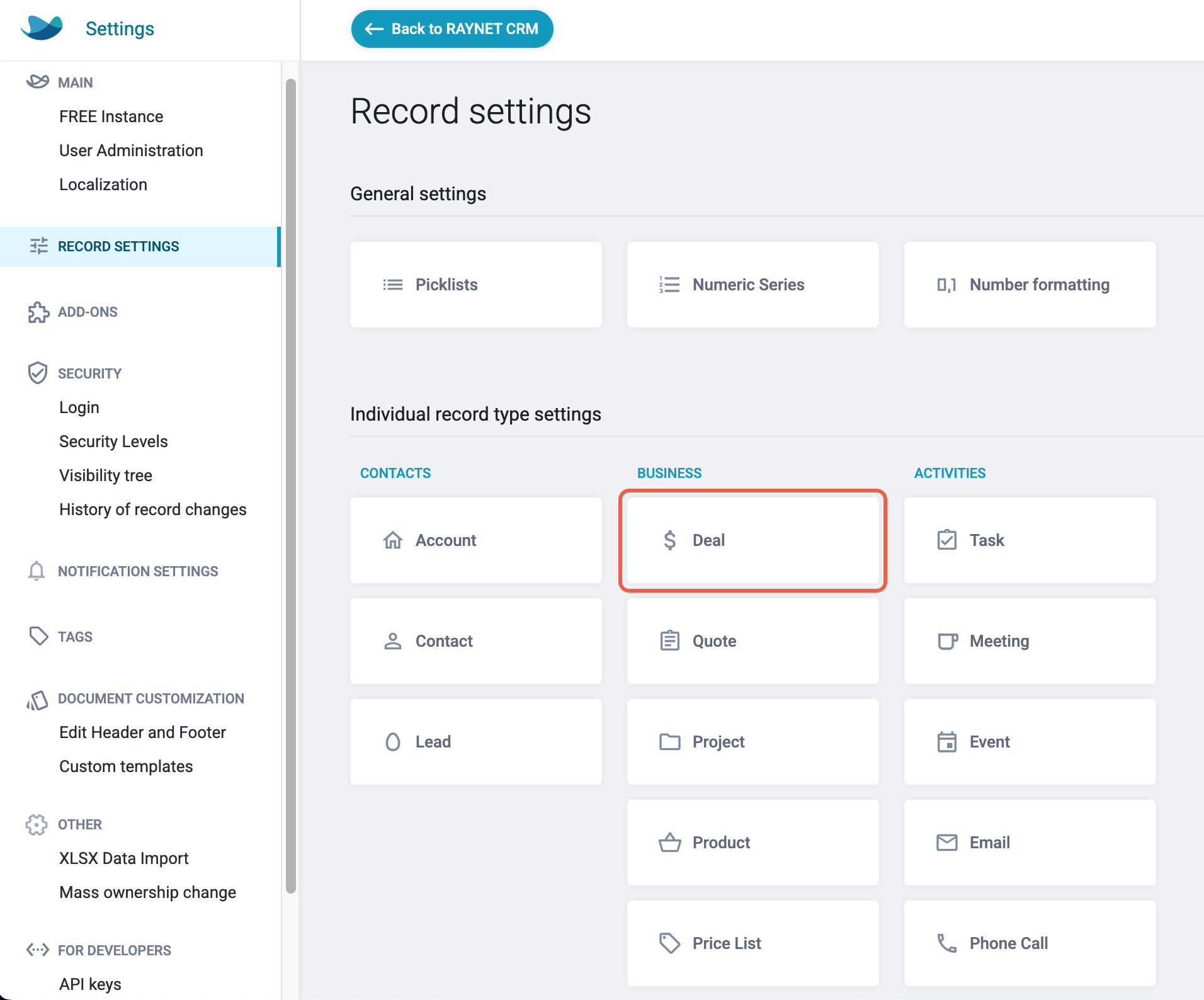 On the General settings tab, enable Delivery note export.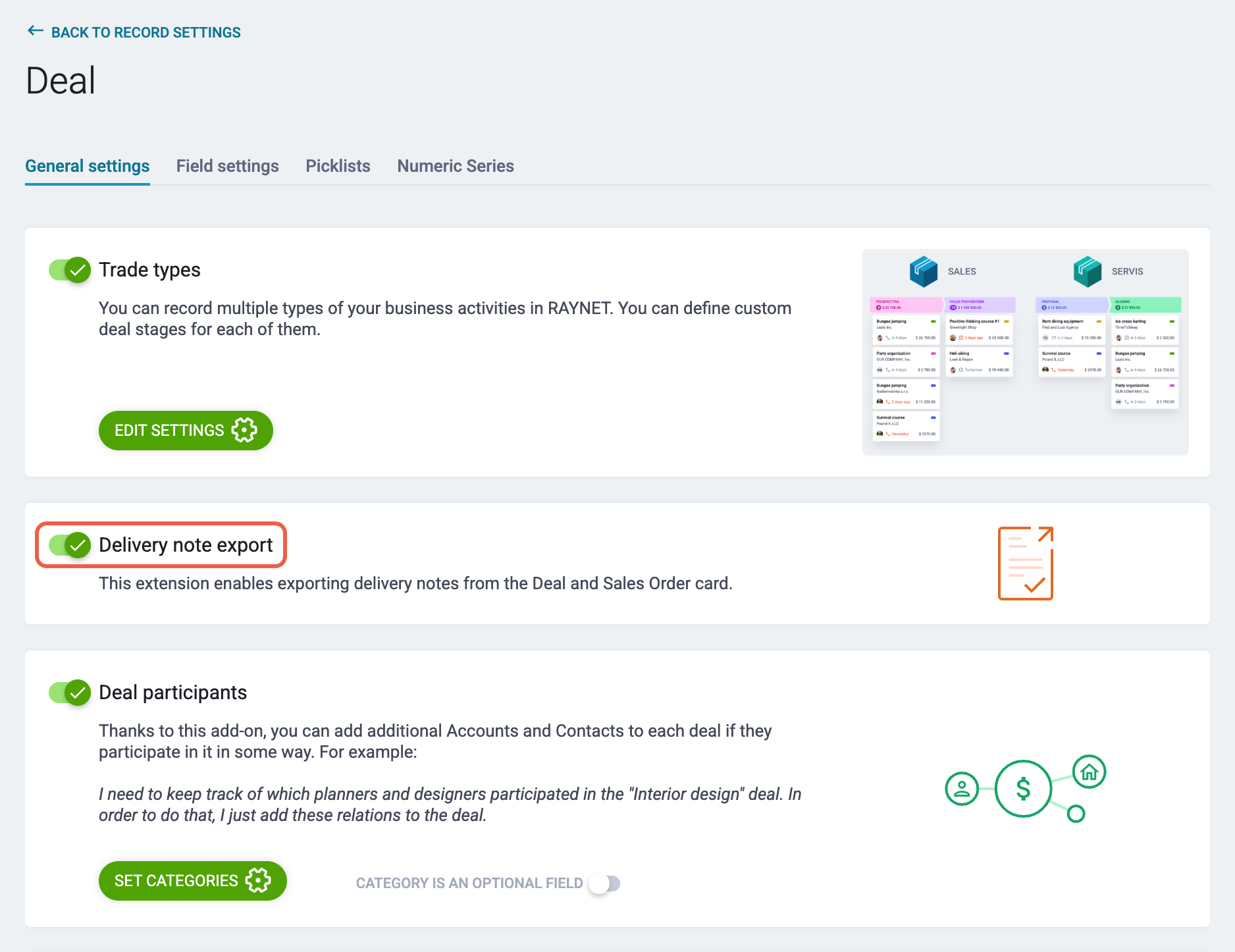 To return to your CRM system, click on Back to RAYNET CRM.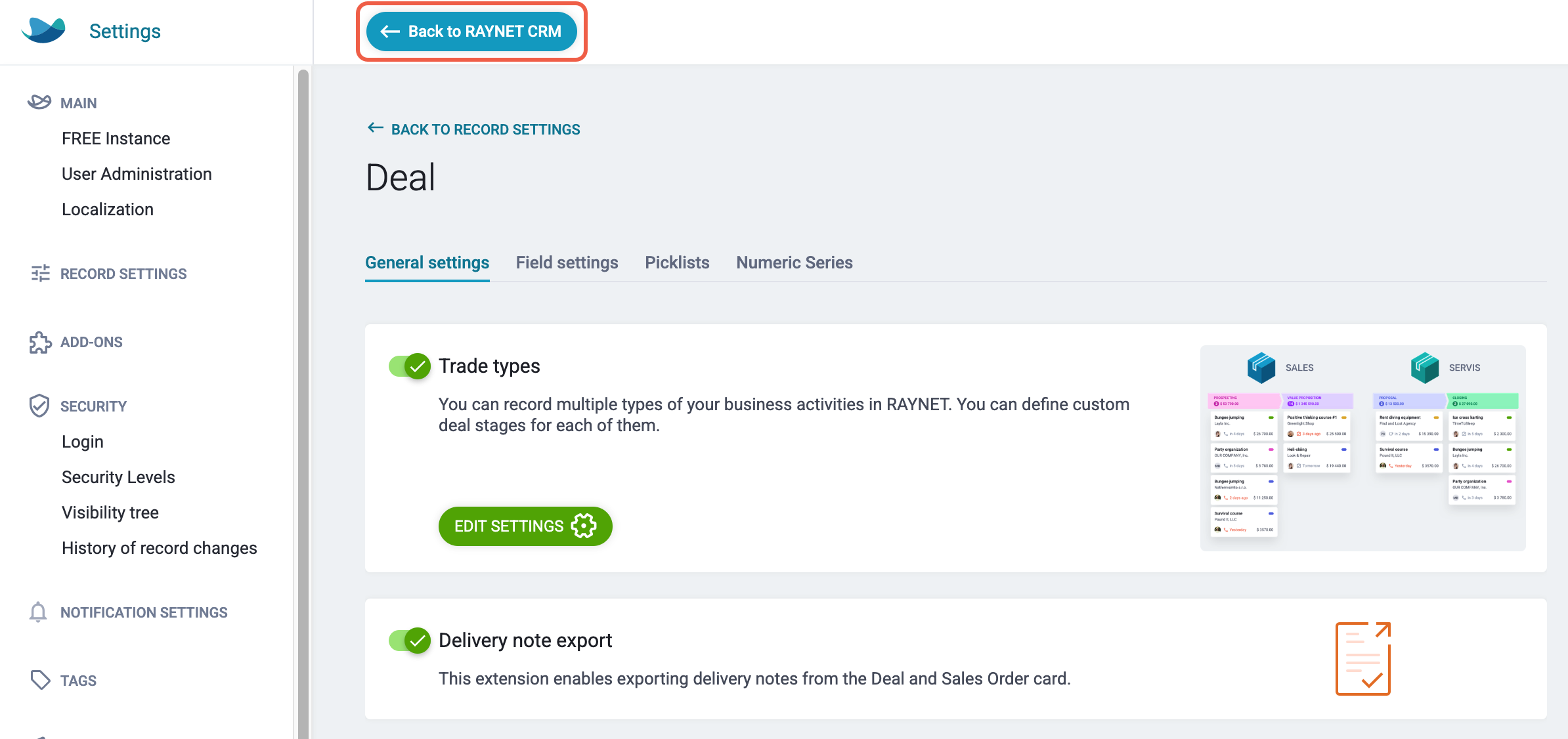 The system will ask you to reload the application.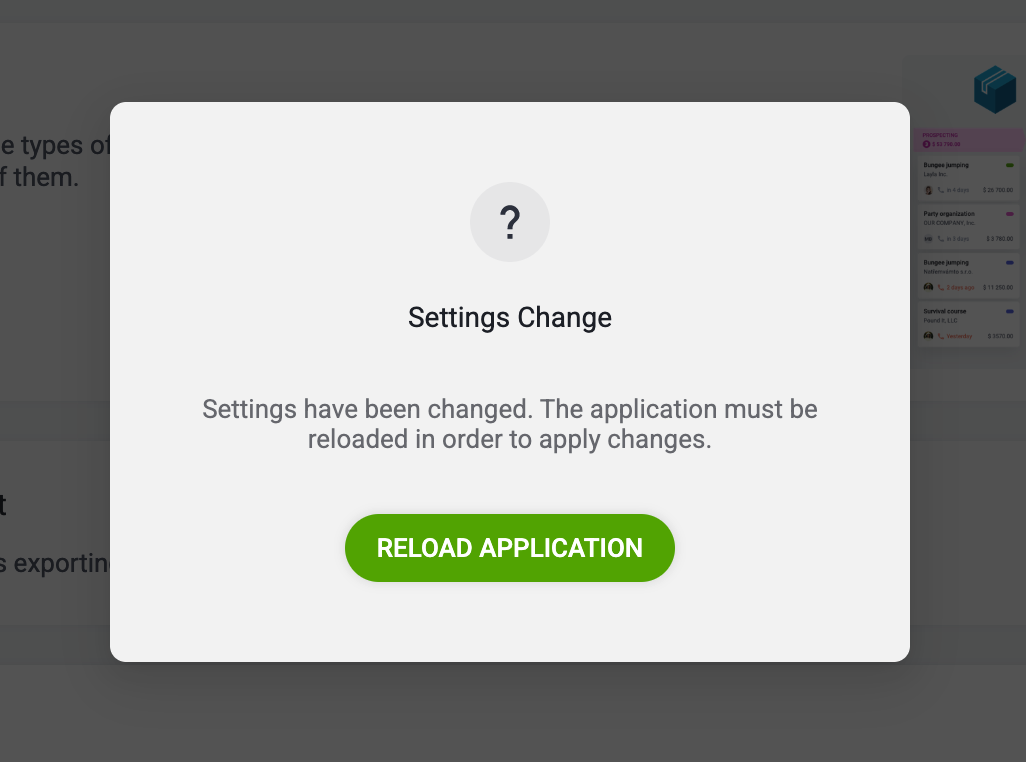 To export the Delivery Note, go to the Deal or Sales Order detailed card and click the three dots » Export » Export delivery note for customer (PDF).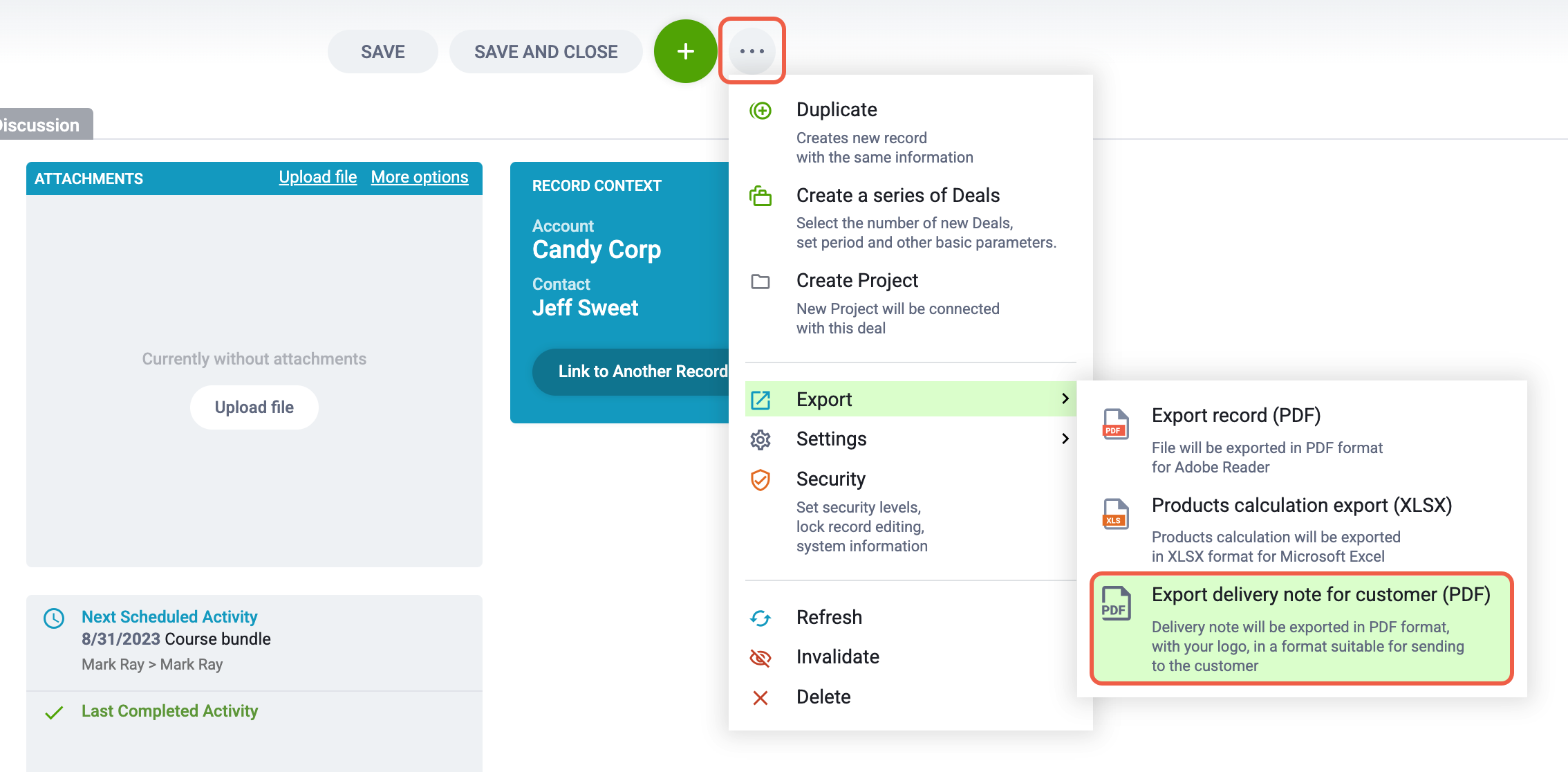 Tip: If you don't like the appearance of the available templates, you can create your own Delivery Note template. Learn how to do it in this article on Custom Templates.