Mass invalidation of records is a way to hide records that you no longer need to work with in raynet or are no longer relevant. It is an alternative to mass deletion, which is impossible in raynet.
Products that you invalidate will no longer appear in the Product list or be available for you to add them to a Deal. They will still remain connected to the Deals that were created in the past (so that the pricing makes sense).
How to mass invalidate products
This mass edit is done in the Product list view, where you need to select the Products you want to invalidate. This is done using the checkbox in the list view. After selecting the Products, green buttons will appear above the list. Click on the button Invalidate » Make Invalid.
Invalidating one product
You can, of course, also invalidate a product individually. On the detailed Product card, simply click on the three dots » Invalidate.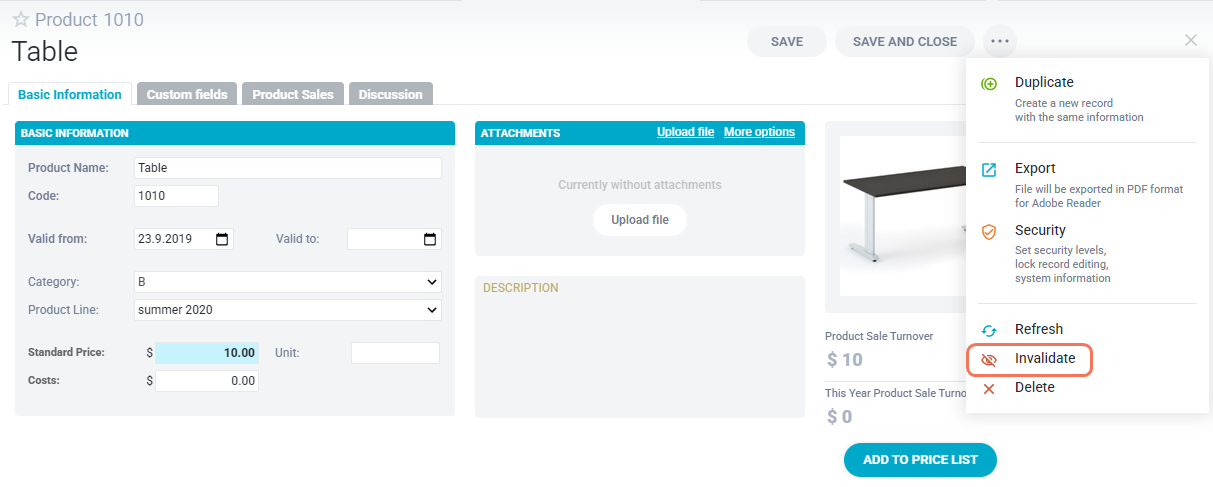 Show invalid products
In order to show invalidated Products in the list view, you must first pin the Validity filter. Click on the button with the pencil icon » Add more filters » Validity. Then click on this button and choose whether you want to show only invalid Products or all Products, including invalid ones. Invalid records are distinguished from other records by being grayed out.