Does your business have more revenue streams, then these revenue streams can be tracked by Type of Trade, each trade type has its own stages of progress.
With the Type of trade, you can register more types of revenue streams or business activities. For each activity, you can define which stage of progress it is at.
For example: If you do both service and sales, this way of recording is an ideal. Each of these activities have different phases in the business cycle, and thanks to this function you can assign them to individual

Types of Trade

and define specific stages.
How to activate the module and create the first type of trade?
Activate the module from Settings> Extensions>

More trade types register.

Select Add.

Create your

first Trade Type

(from the types of Business activities you already use) such as

Car Sales

and select

Activate

.
Create a second type of business
Click

Add

.

And name th

e second type of shop

that you deal with, for example,

car warranty service.

And use the

Add

button to select the

Stages

that correspond to this type of trade.
Remove the Trade Type
If you no longer want to use Trade Types, click again on Settings> Extensions> click on the coloured cubes in the Multi-Store Store Records tile.
You can deactivate the module via the Remove button. If you use more than one trade type, convert all trade types to one trade type that you want to use. Only then the module can be removed.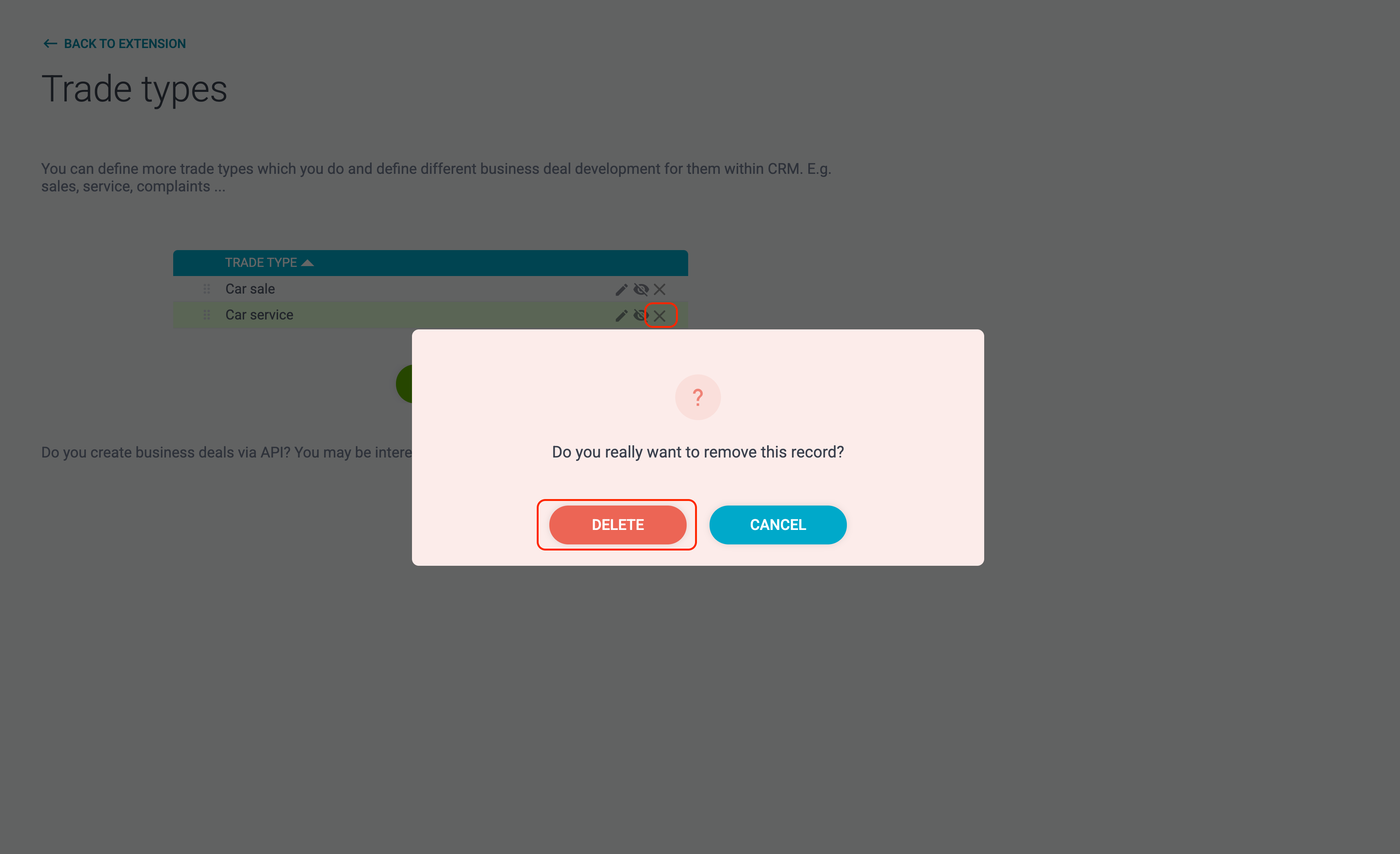 And finally!
You can then find the trade types across the entire CRM and can filter them by:
business notice board

in analysis

list views

exports

mobile application

notice board
It is also in the API documentation.
Also you can set each user in your user profile to Default Store Type.