Custom fields will serve you in case you need to register anything for which you do not have a field ready in the CRM system. Therefore, you simply create your own; select the format and come up with your own name for the new panel and the fields themselves :-)
You can filter according to custom fields, add them to list views or have them exported to xls.
A custom field can be added to all record types. After creating an custom field, a new tab named Custom Fields will be created automatically, where the created fields will be displayed.
Custom fields can only be created by the administrator.
To create your own field, Click on Settings. You can find it via your name in the upper right corner of the screen.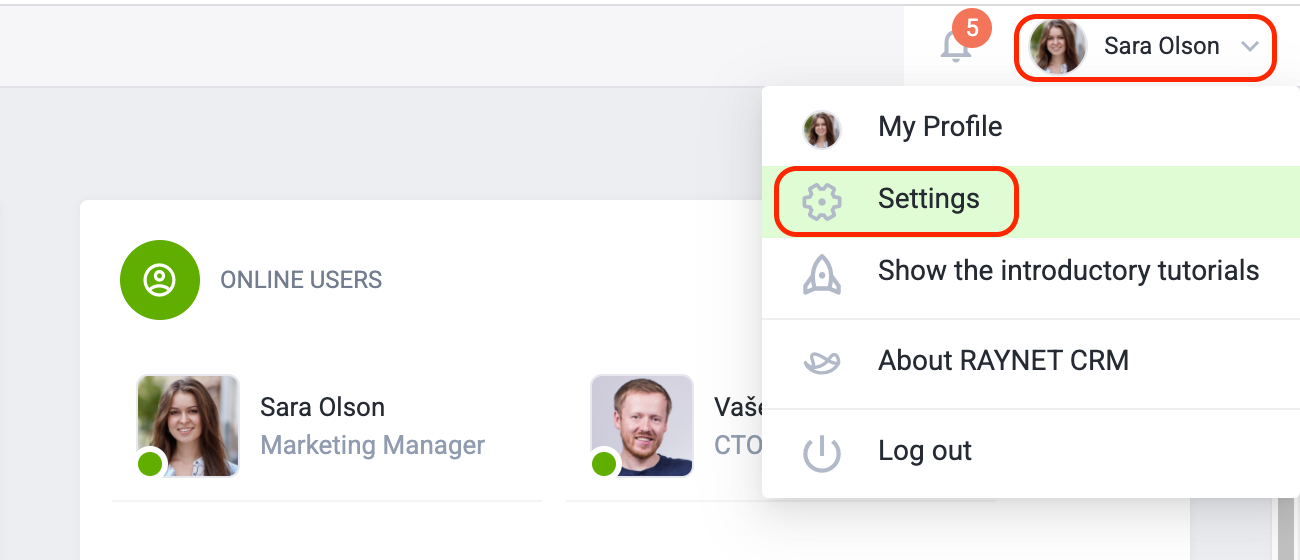 From the left menu, select Add-ons ► Create Custom Fields. If you already have the module activated, click on Edit settings. If you haven't activated it yet, click Activate.

Select which record type you want to add the custom field to.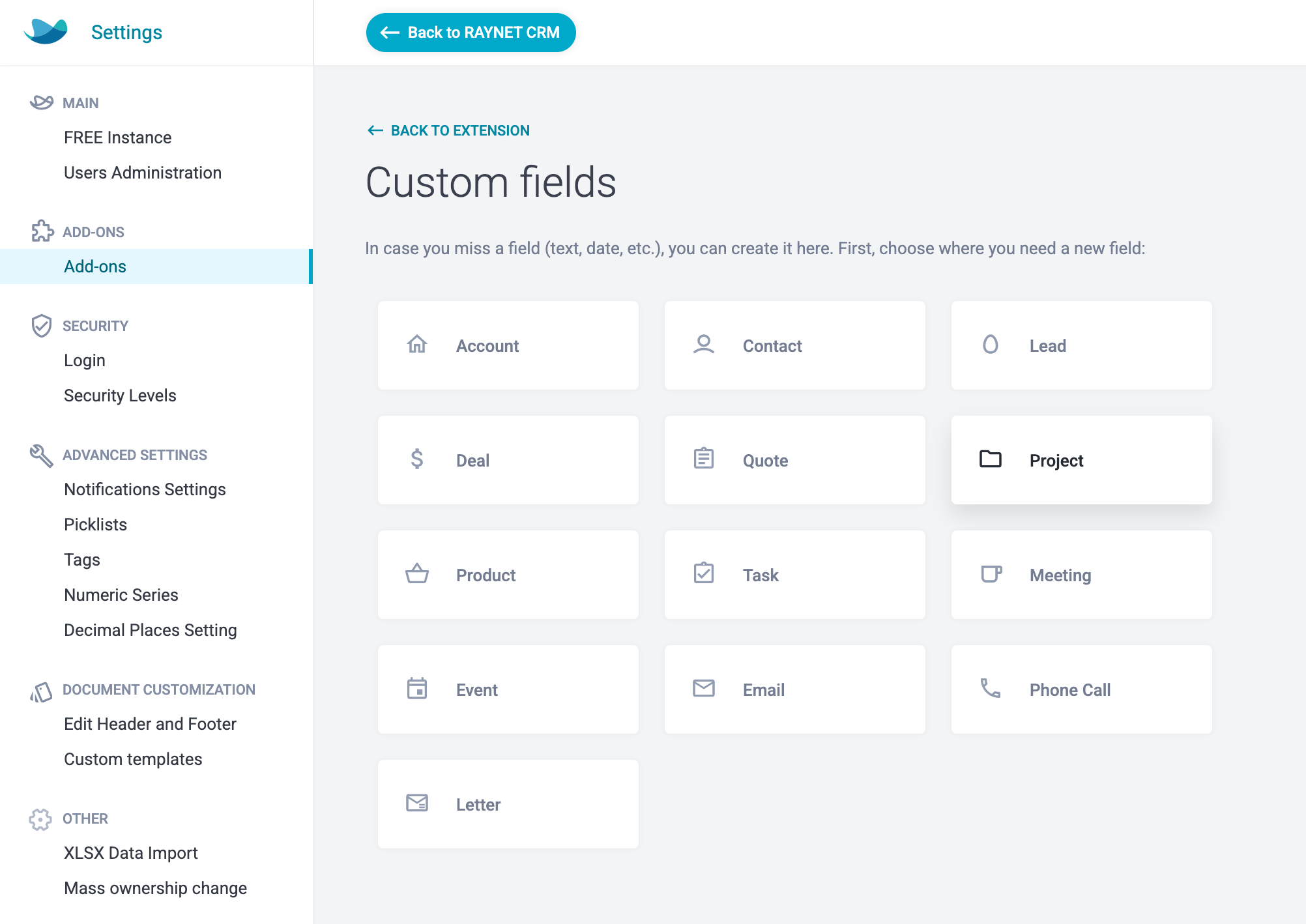 Click the Create New Field button.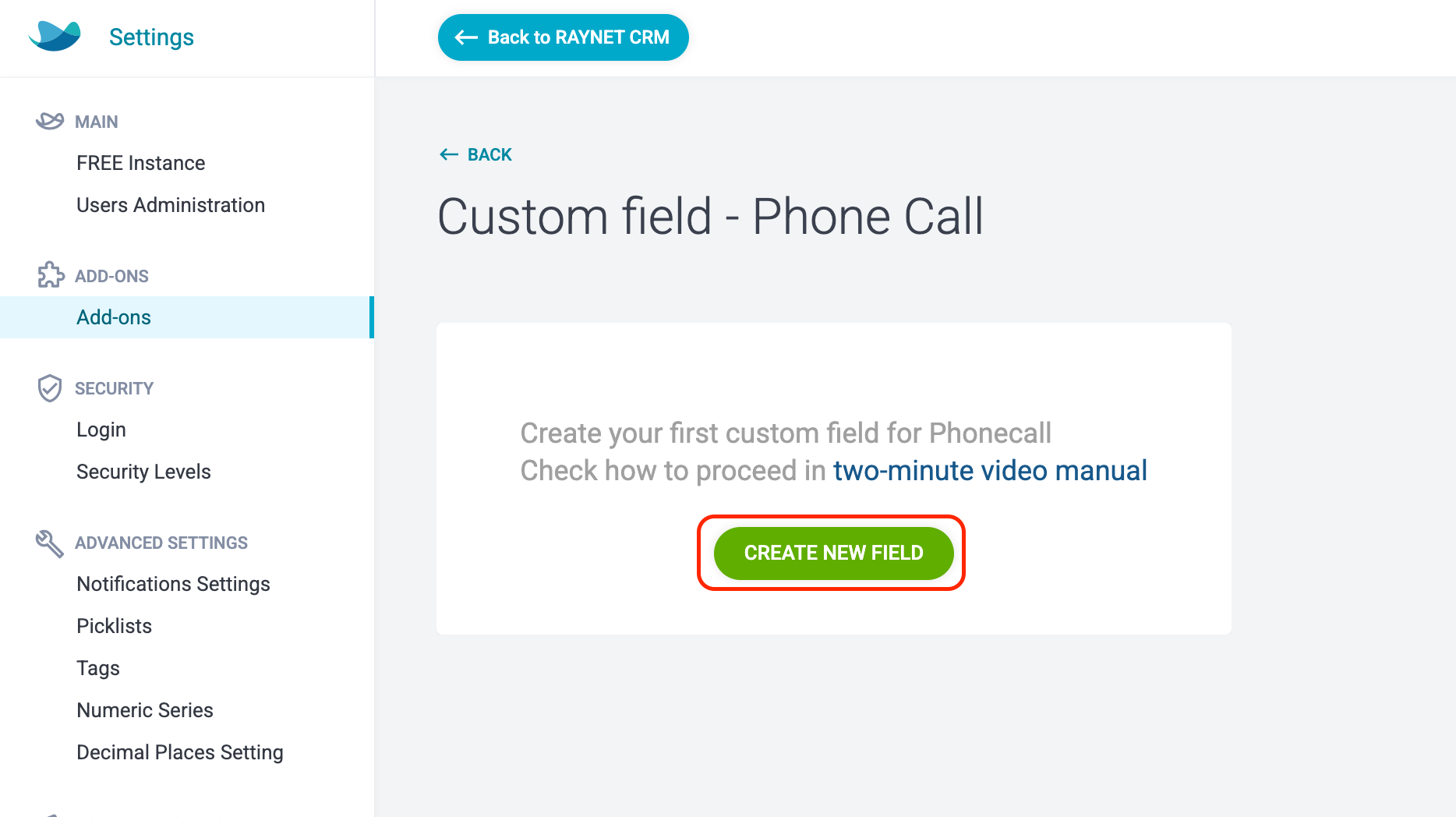 Select a box format, such as a drop-down list.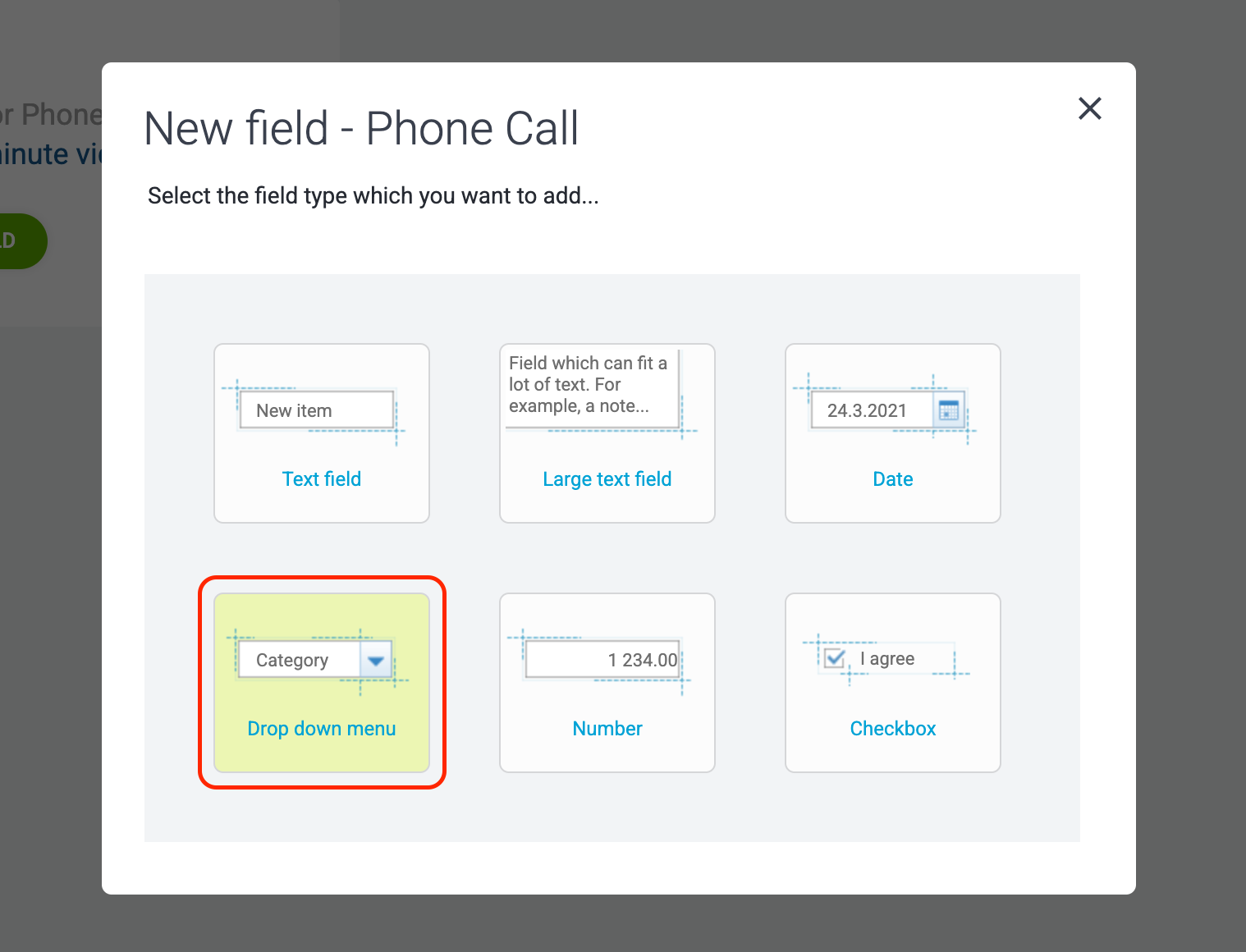 Write what the new panel and new field will be named. On the right you will see a preview of how everything will be displayed in RAYNET after saving.
The field name can have a maximum of 15 characters, but the Checkmark field has a maximum of 25 characters.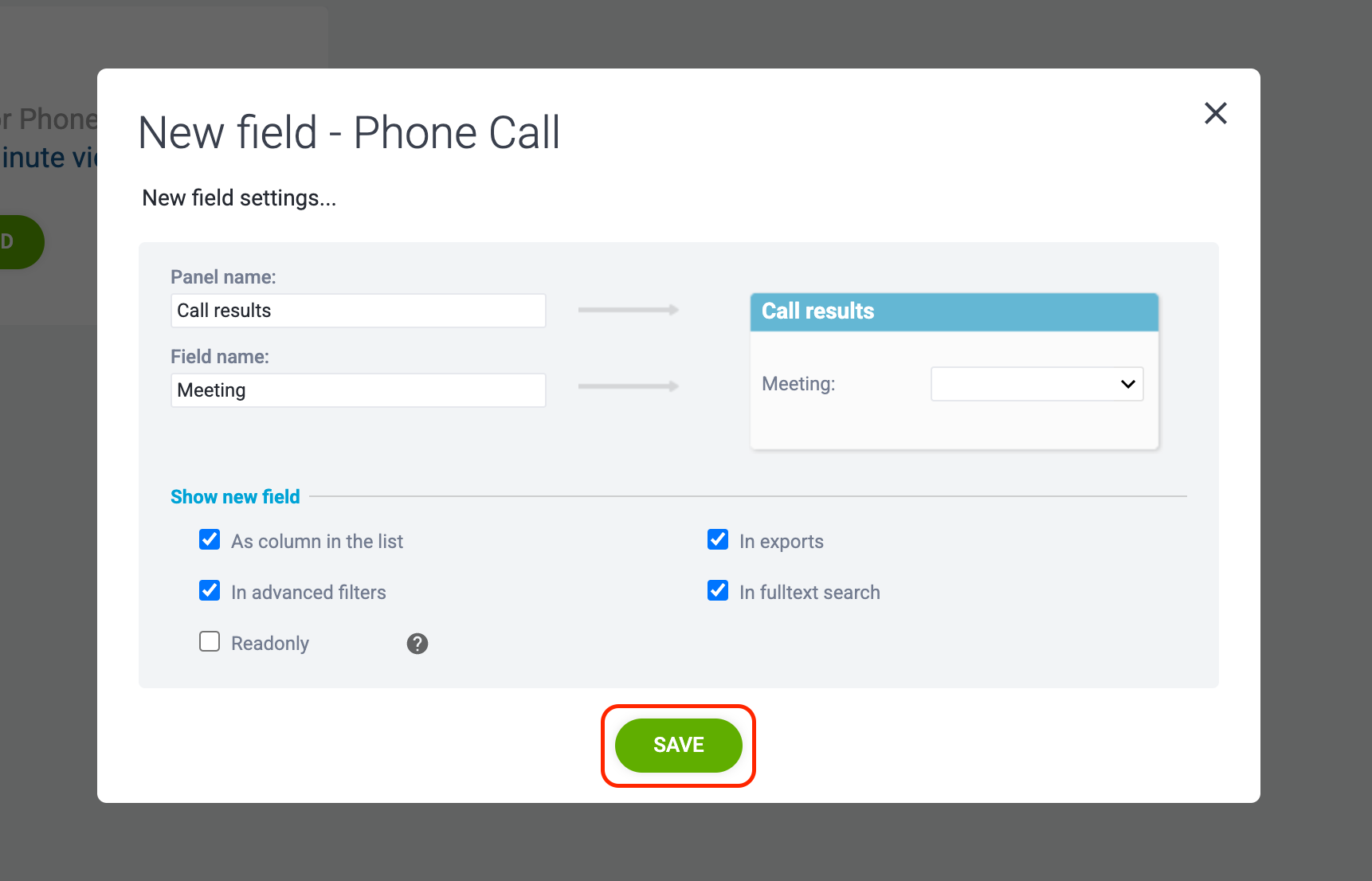 If you want to return to the RAYNET CRM application after saving the Custom field (you no longer need to continue working in Settings), the system will prompt you to reload the application. Thanks to this, the newly created changes will be reflected in the RAYNET CRM application.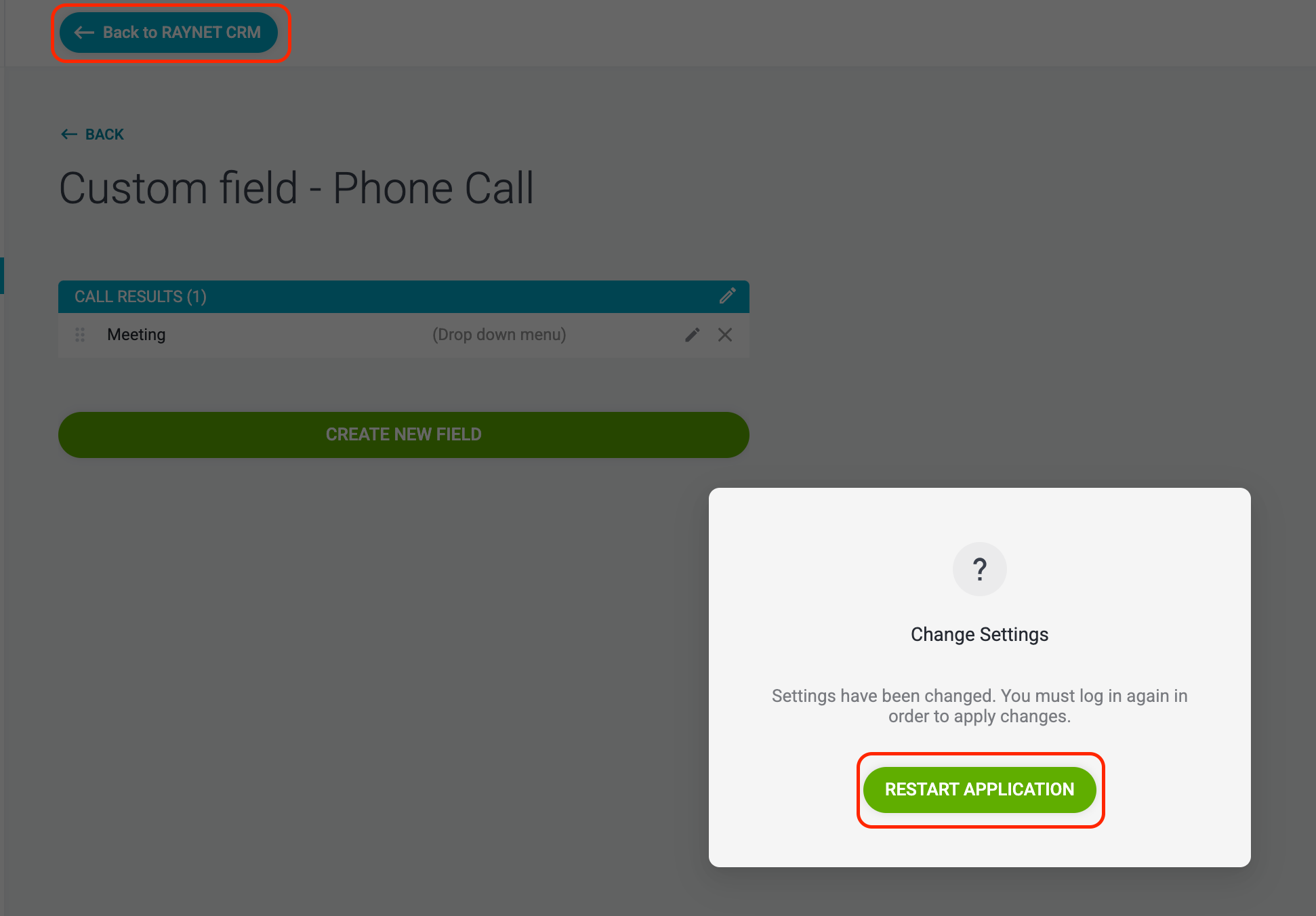 A new Custom Fields tab has been added to the Phone Calls activity detail, where you can find the created drop-down list.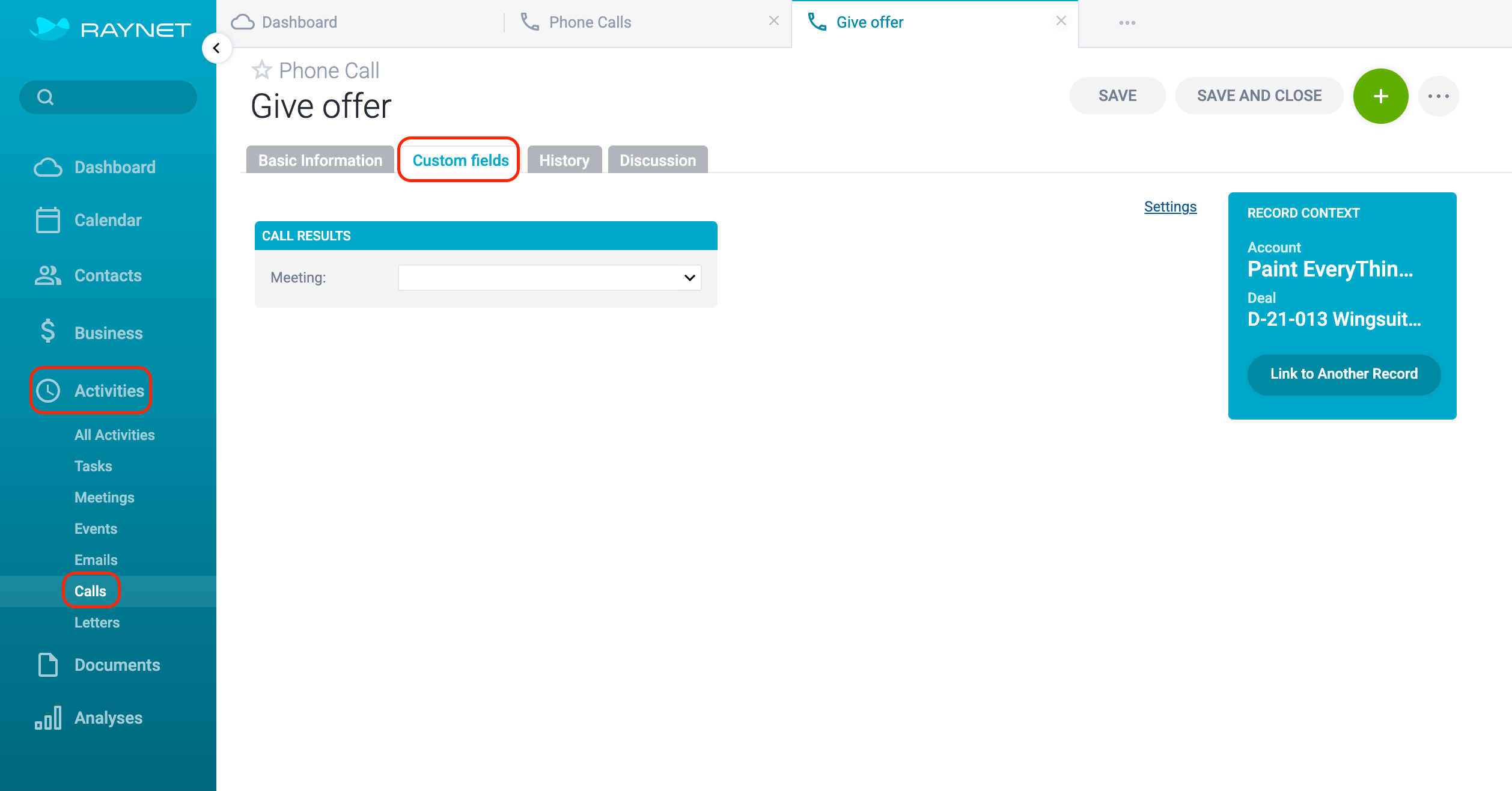 You can also find it in the list view of meetings, in the Advanced meeting filter and in the export to xls.
If you select a drop-down list as an custom field type, you can create individual drop-down list items by clicking the Add Items button.
You can find out how to add another custom field to an already created panel here :-)