The Discussion tab in RAYNET CRM is used to share information that relates to a specific record and specific users. This is ideal if you are planning a mass event with the team, such as a trade fair, an important meeting, teambuilding or solving an order for a client with several colleagues together.
This tab is part of the detail of each record (Client, Contact person, Lead, Activities ...). So you can really discuss anything. :)
Thanks to the Discussion, you will have all the communication with the team in one place (including Attachments), and there will be no need to forward e-mails.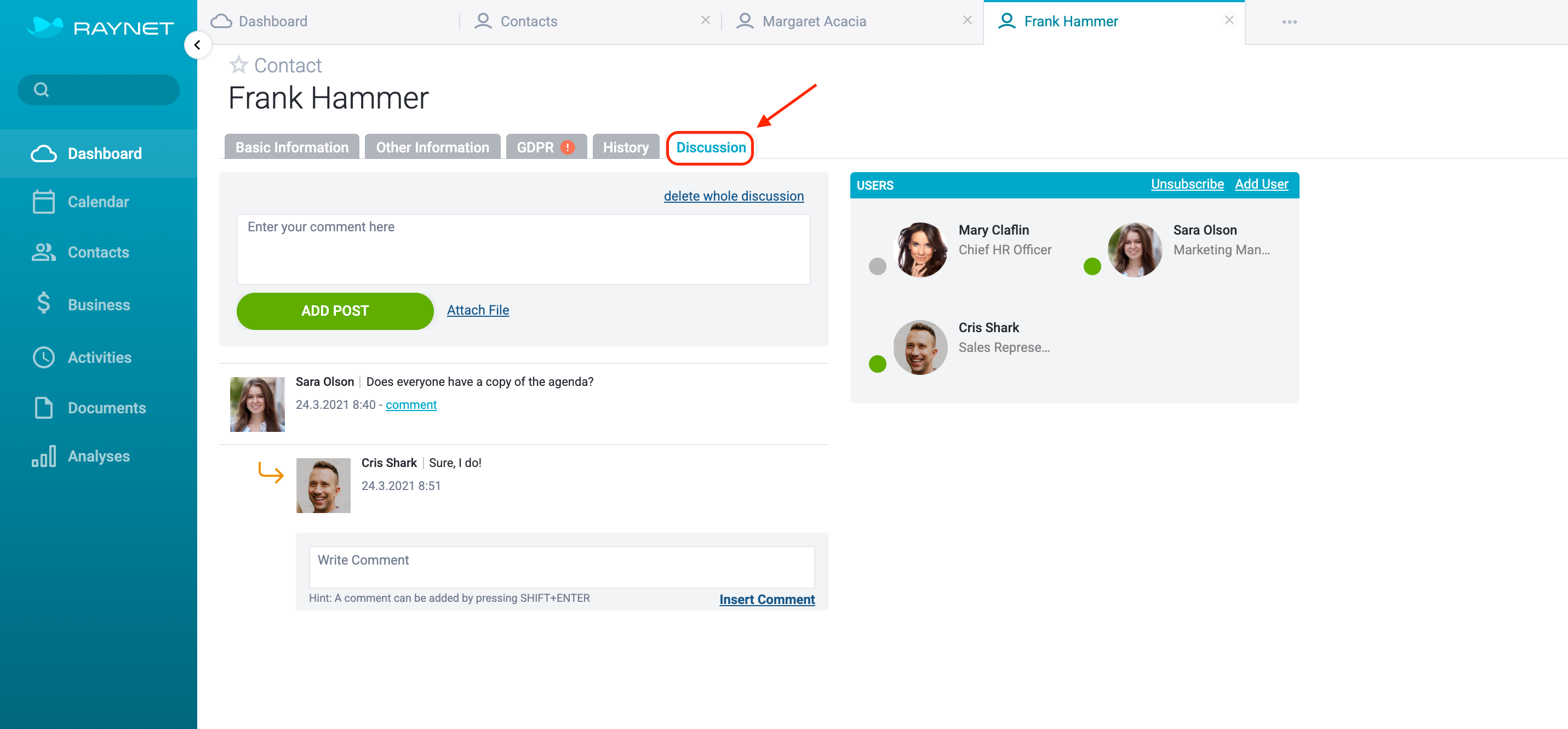 Discussion posts can be created by any user who has access to the record.
If you want to insert a new post, just enter any text in the Post field and confirm with the Insert post button.
After adding a post, you and the owner of the record automatically become a discussion follower. If you want to extend the discussion group to other colleagues, click the Add user button.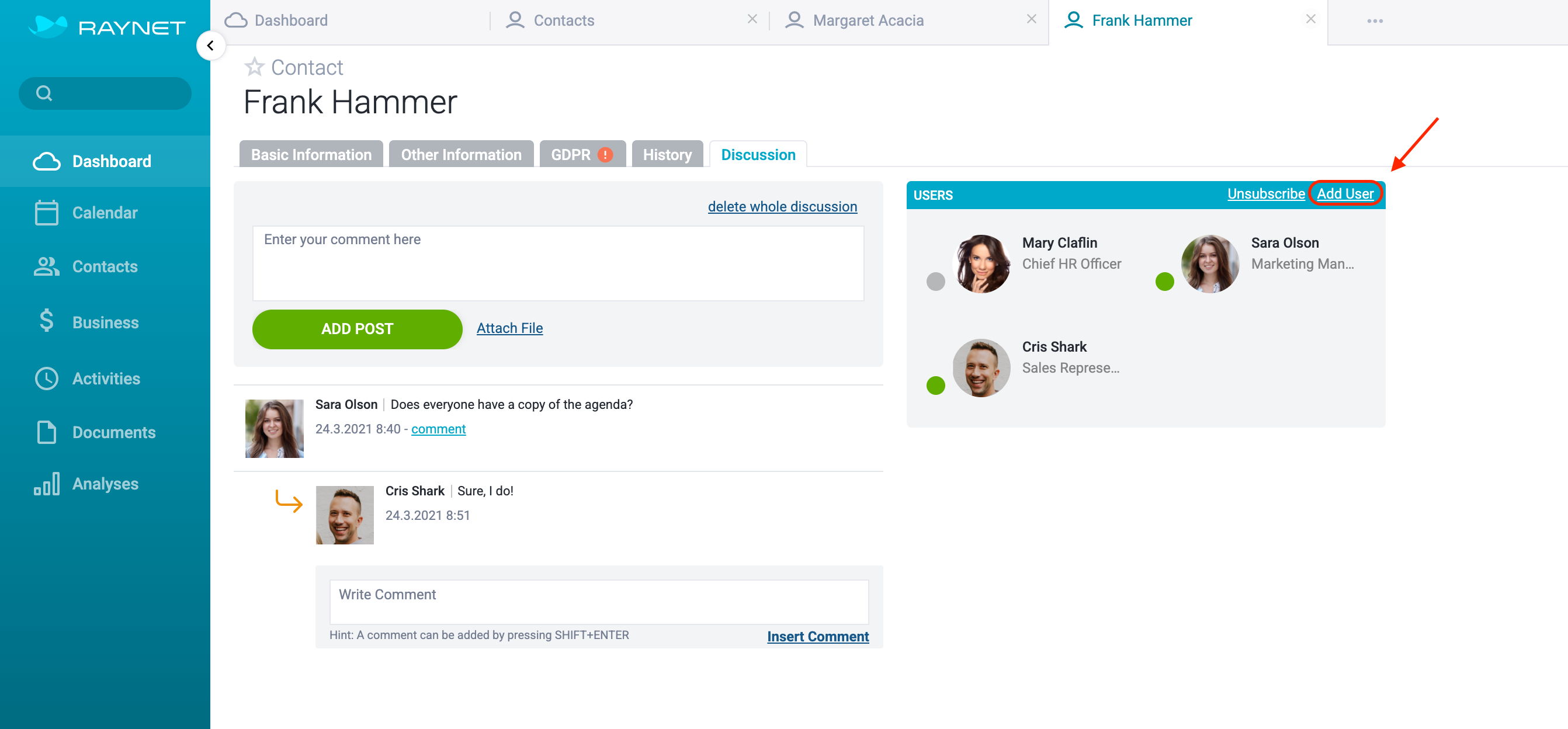 Each user who is a follower of the discussion is notified of new posts in the discussion in the form of a notification. Notifications can come either to RAYNET only or to e-mail (depending on the Notification Settings). If you use the mobile application, you can also set up notifications to be sent to the mobile phone (you can make the settings directly in the mobile application).
You can add the Active Discussion panel to the Wall (via the Add New Panel button in the lower left corner of the Wall).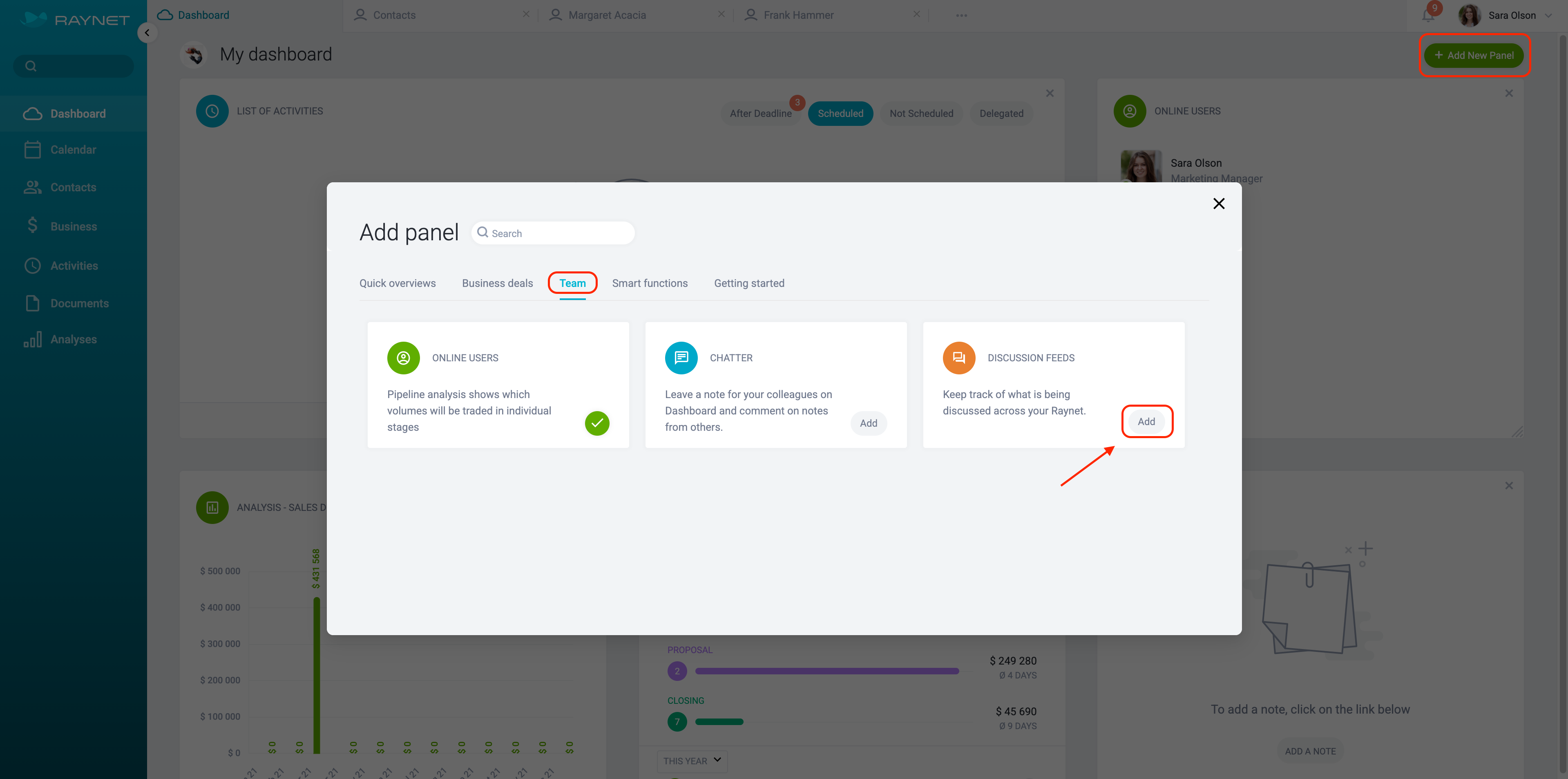 In the panel you will then see the last added posts and comments of all discussions where you are a follower.