For an even more secure login to CRM, you can use two-phase verification. In practice, after logging in to RAYNET, (where you enter your e-mail and password) you'll still be prompted to enter the numeric code generated by the application on your mobile phone.
You can use various applications to generate code. If you are unsure, try one of these:
After launching the application, you will need to take a picture of the QR code, which you will find in RAYNET in your user settings (or you can copy the code manually).
Click on your name in the upper right-hand corner. Enabling two-factor authentication which can be done by the user (the administrator does not have access to this setting).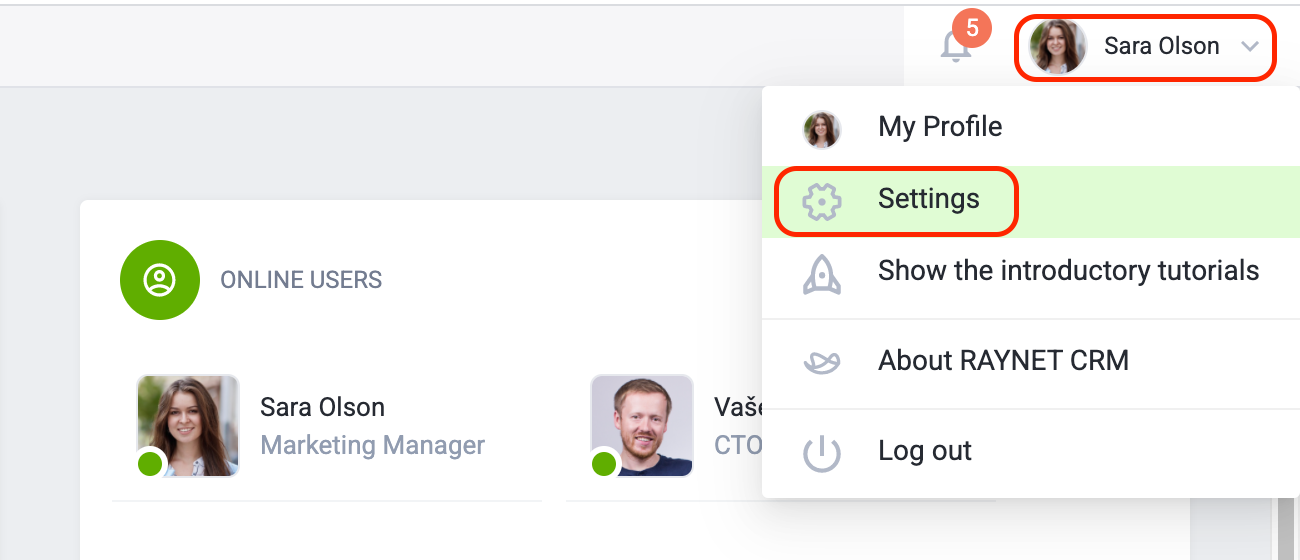 In the right column of the user settings, select 2-step authentication.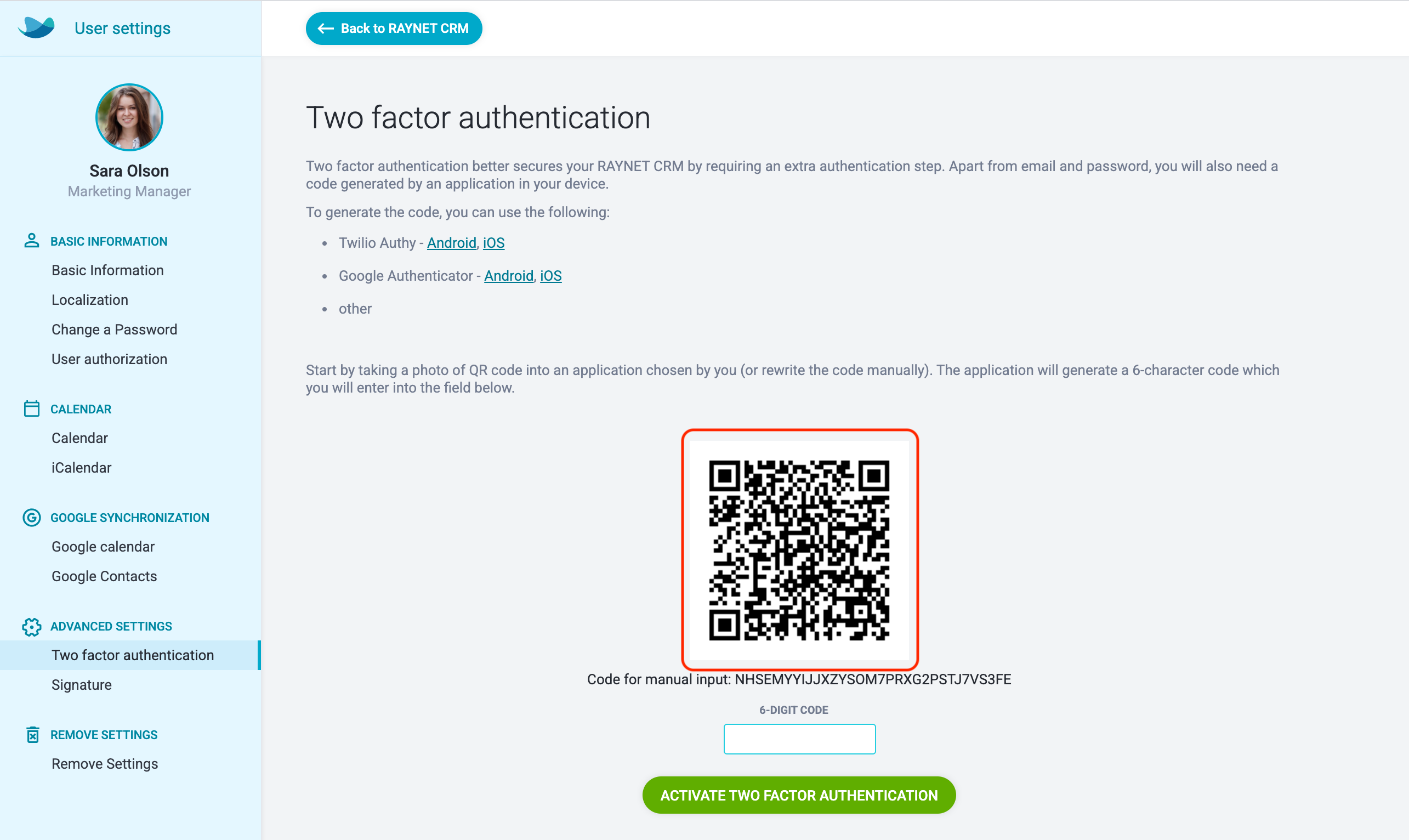 Take a QR code into the application you downloaded (you can also write it manually).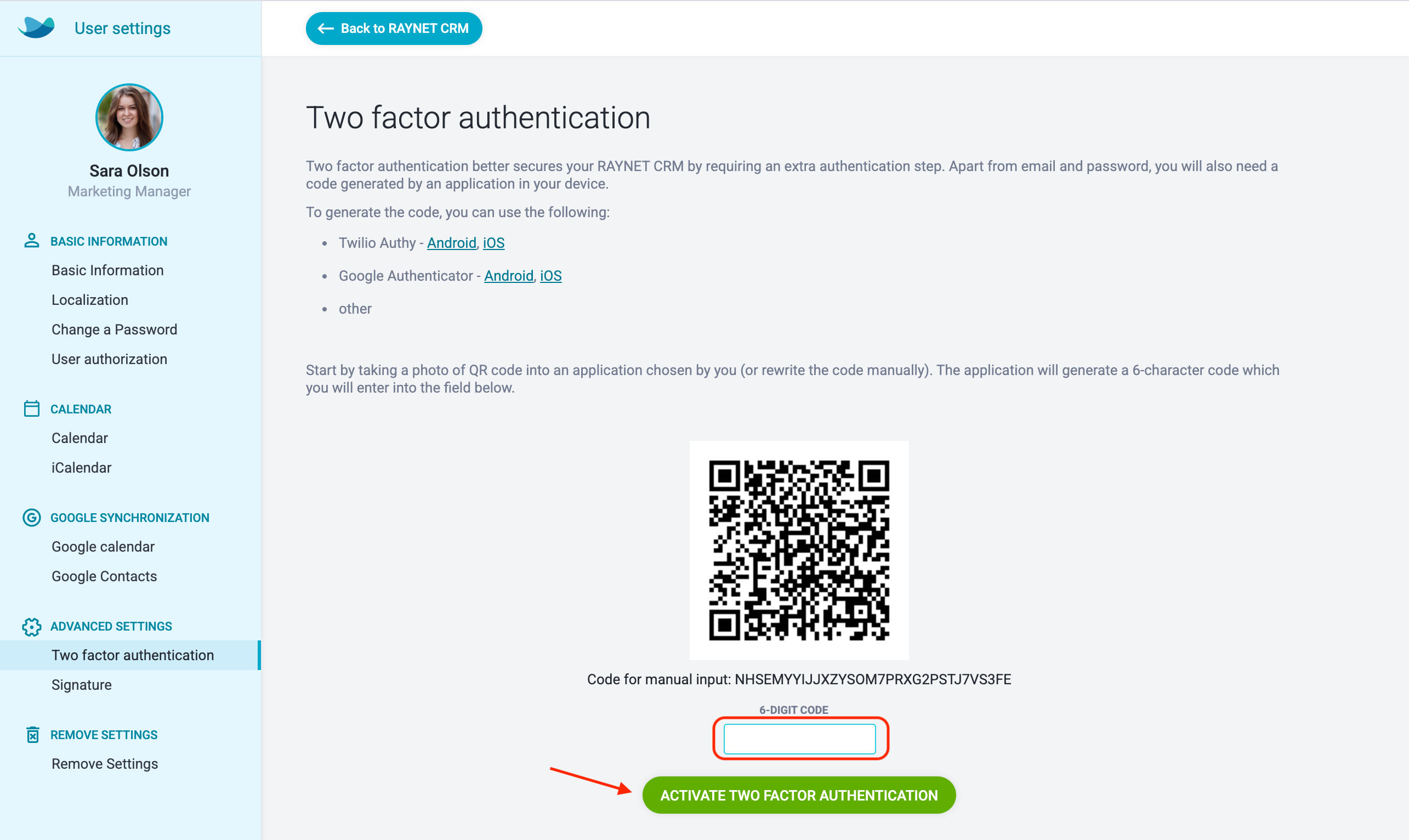 The application will then generate a 6-digit code for you, which you will enter in the field in RAYNET. Finally, click the Enable 2-step verification button.
In the user overview, the administrator can see who is using 2-step authentication.
After logging in to the CRM, a window will appear where you enter the 6-digit code that the application will generated for you.