The CRM administrator can set rules that users will follow when creating passwords to log in to RAYNET. These rules will apply equally to all users (it's not possible to set exceptions for specific users).
First, click Settings.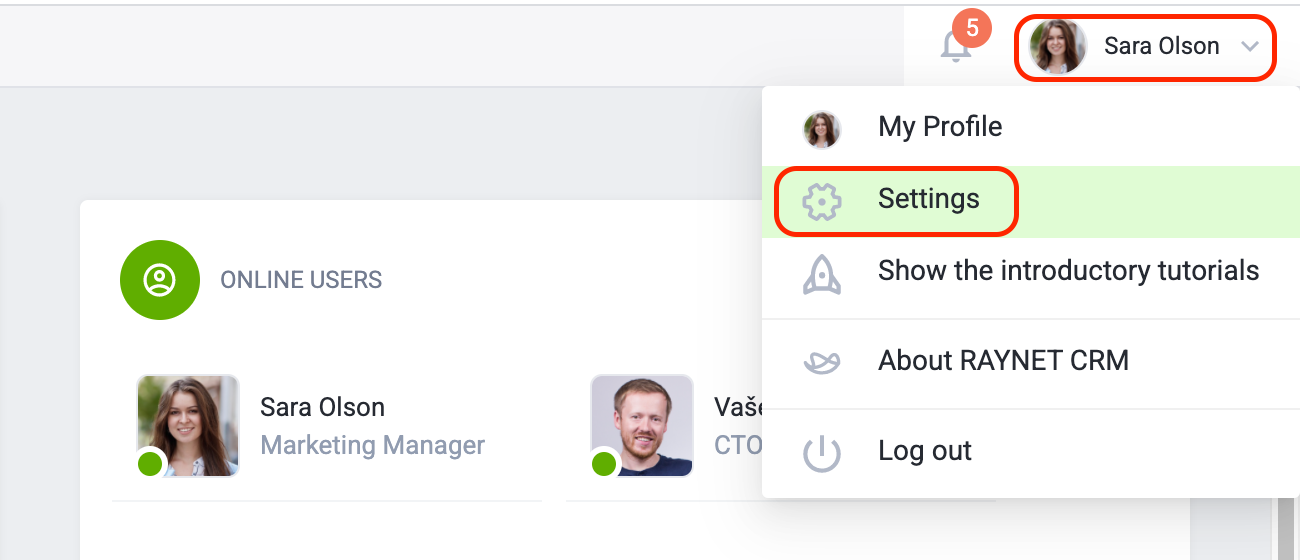 In the Security section, click Login.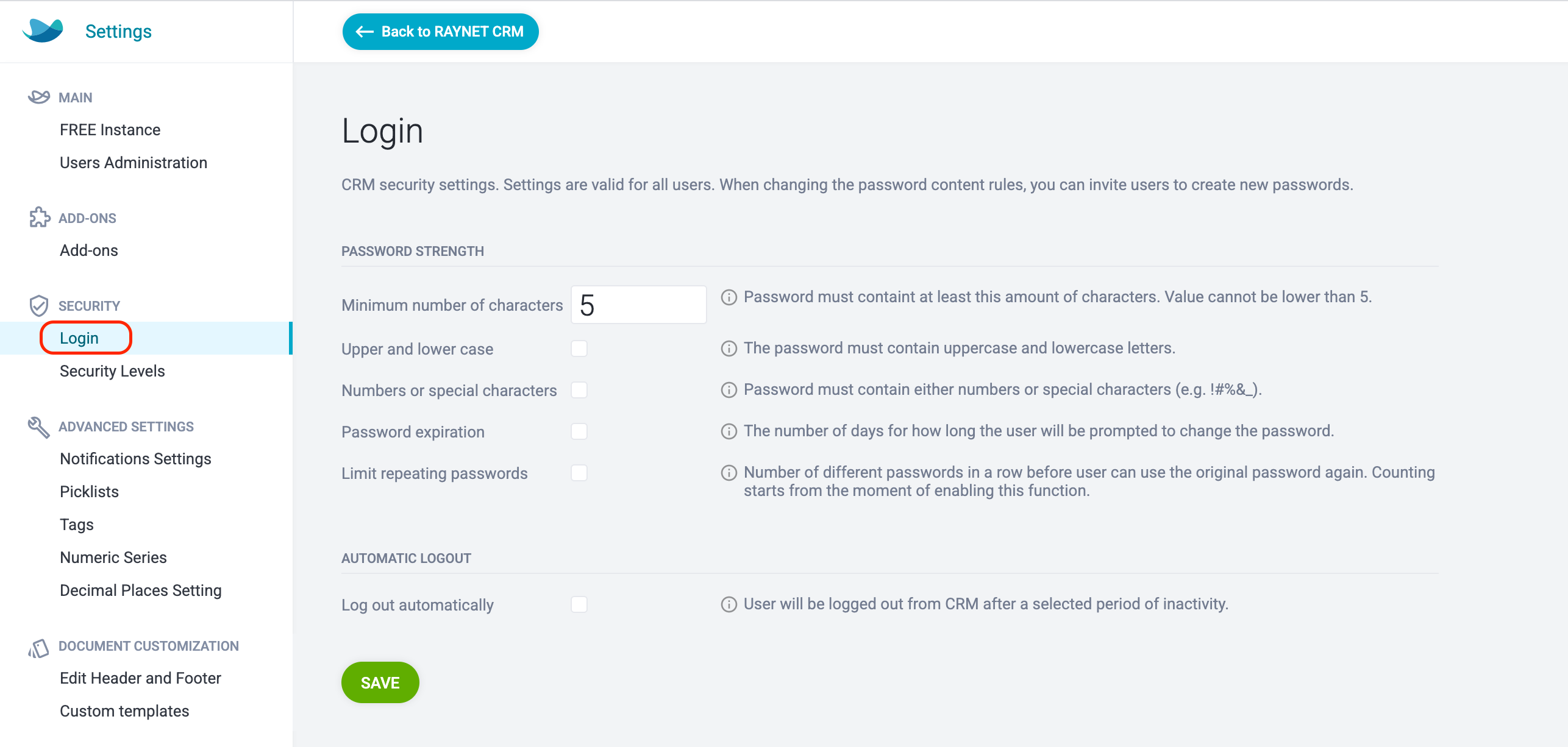 You can set the password strength and auto-logout time according to the user inactivity. Once you have everything set up, click the Save button.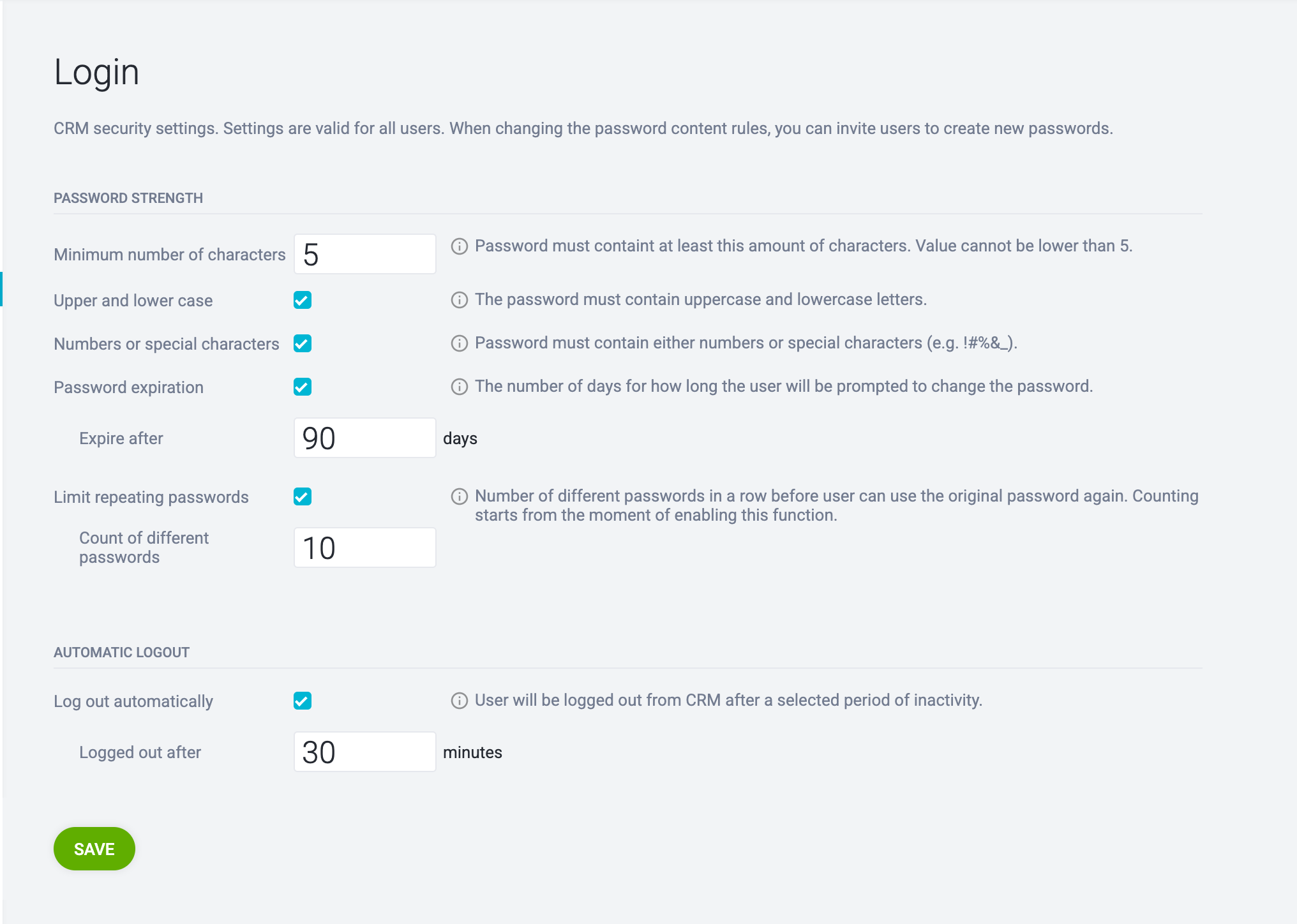 You can change the password strength rules at any time while using CRM. After saving the changes, users will be prompted to adjust the password as you enter it.