You can now convert a Lead to a new Client or a new Contact Person. Furthermore, you can also create a new Deal and Task. You can do all these steps at once, in a single step.
How does converting Leads work in reality?
The client and the contact person: If you know the company name and a particular person connected to your Lead, you can now create a new Client along with a Contact Person. If you only know the company, you can only create a new Client. On the other hand, if you only know the name of a person, you can convert it into a Contact Person without any connection to a particular client, or you can assign it to a Client right away (be it an existing one or a completely new one).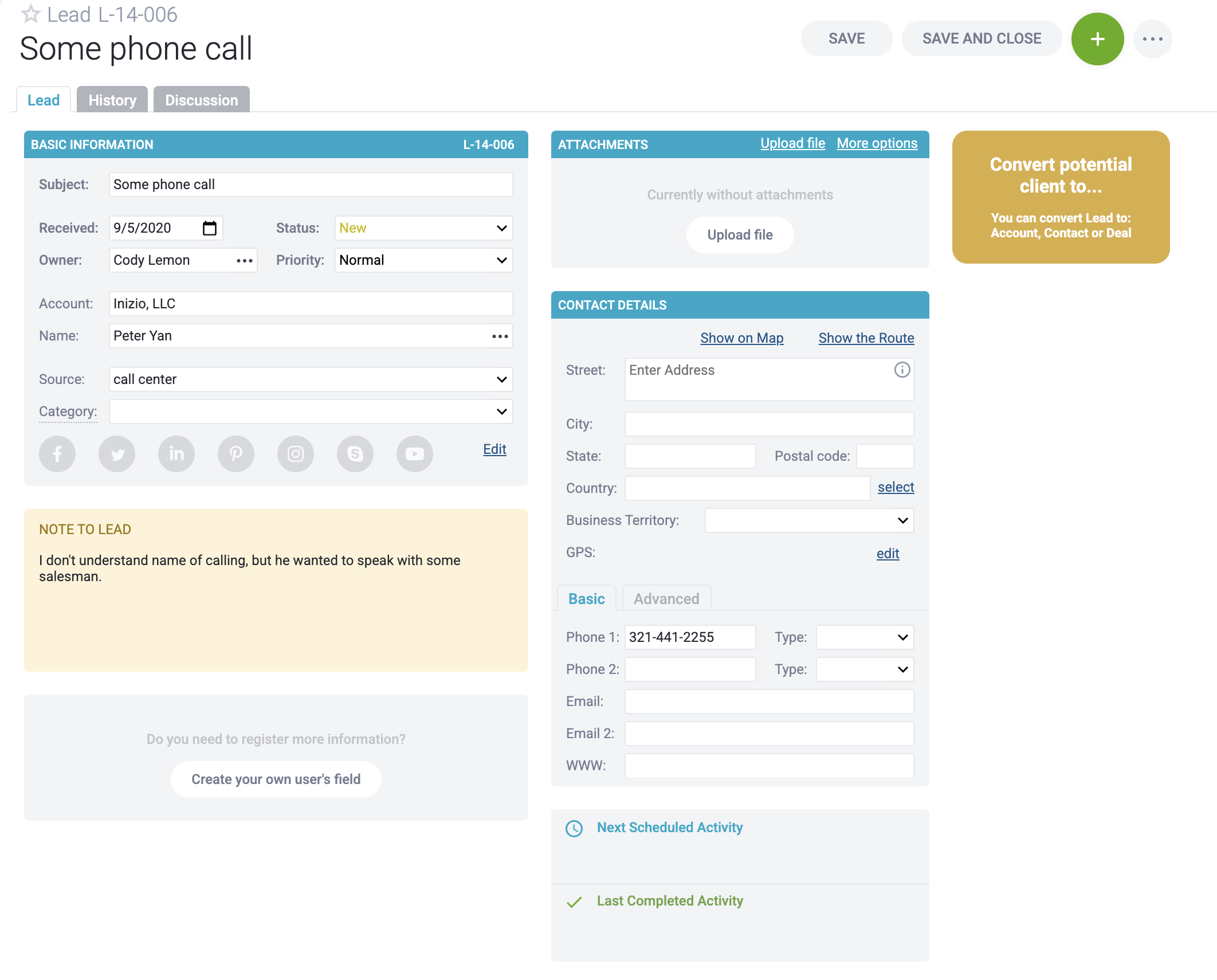 Deal: Together with a client (or a contact person), you can also create a related Deal (or assign a Lead to a recorded Deal).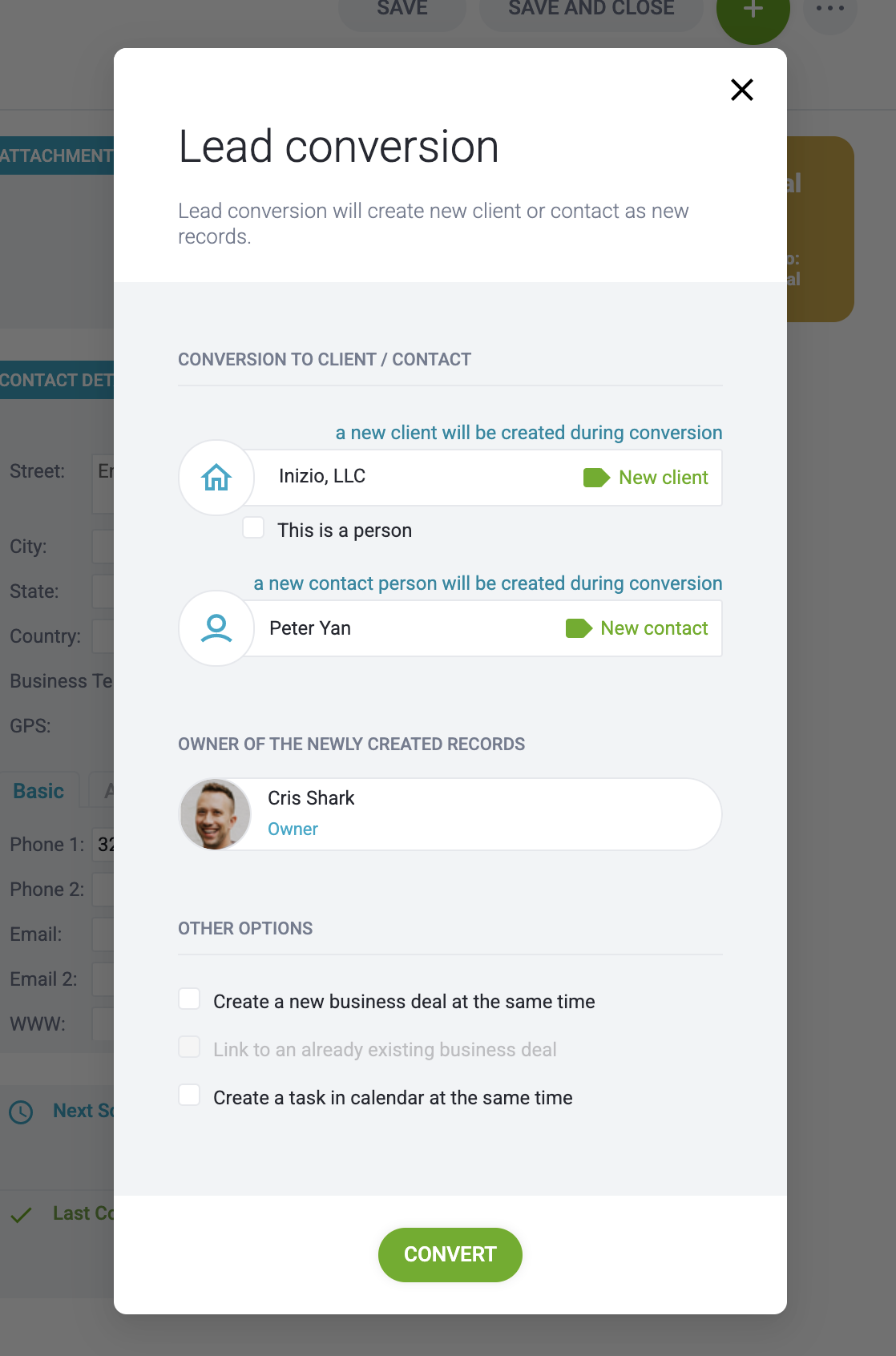 Creating a task: Similarly, you can set up a new task. This can be something like a reminder to get in touch with your Client tomorrow. That way, you will never miss an opportunity. :)