MailChimp is a tool determined for mass sending of marketing campaigns.
You can use it for free if you don't exceed 10 000 sent e-mails per month or 2 000 subscribers in the database! Check the price list for higher numbers of contacts or sent messages.
E-mails sent from MailChimp are perfectly readable in Outlook, Thunderbird, Gmail but also in Seznam e-mail.

You can find pre-set

graphic e-mail templates

in it, or you can easily create your

HTML e-mail

.

Apart from the various options, the application has a

Delivery Doctor

function (available in paid versions) which tests e-mails so it is certain they do not go into spam.

Export contacts whom you want to send an e-mail to in RAYNET, create the content of your e-mail in MailChimp and send everything at once. You will see an overview of whom you have sent an e-mail to and how they reacted to it in RAYNET.
Firstly, create a MailChimp account. Register at this website https://mailchimp.com.
When in MailChimp, click your name or nickname in the upper right corner (or whatever you named your account) and select Profile.
Click Extras and select API keys.
Click the Create A Key button to generate an API key.
Copy the generated API key. You will enter it to RAYNET a bit later.
Click the Settings button in RAYNET.

Click Add-ons and select MailChimp.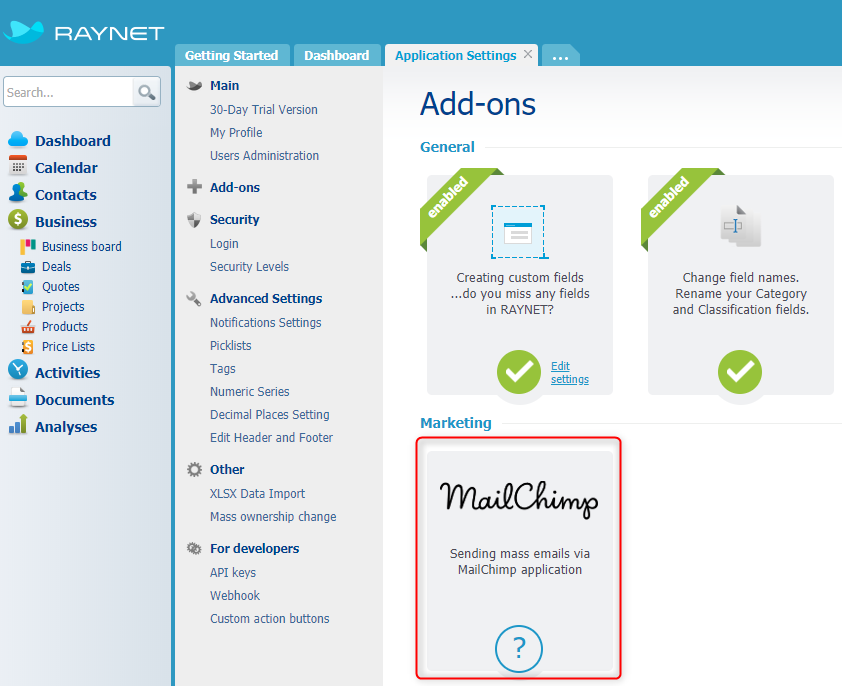 Click the Add option.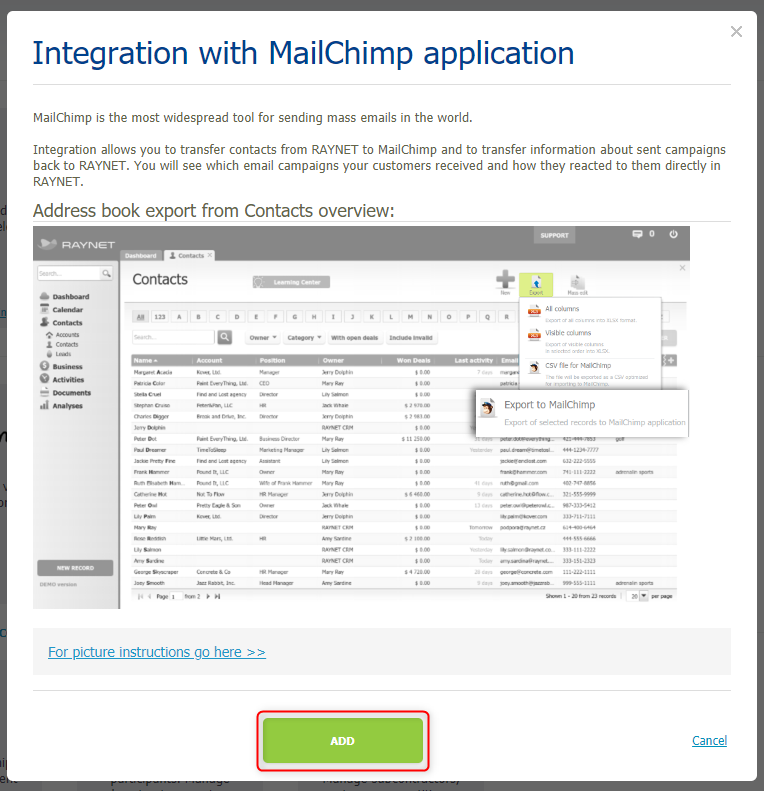 Insert the copied code into the API key field and choose the owner of the e-mails in CRM. The owner of the mass e-mail can be changed anytime in the e-mail detail. Confirm all by clicking Enable integration.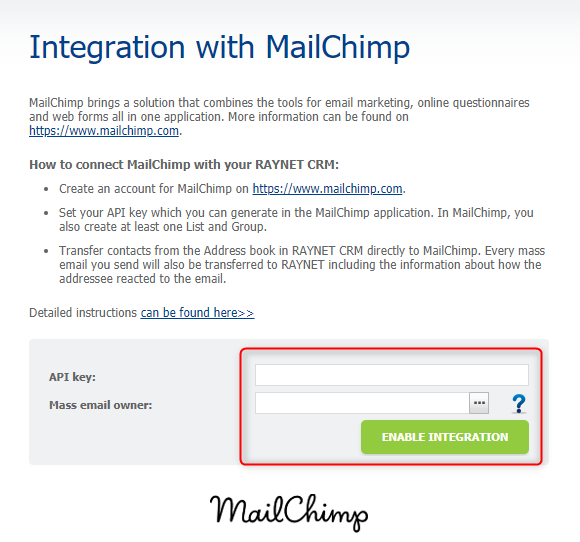 If everything is alright, you will see a confirmation message and you will be asked to log in again. Select Log in again. The integration of MailChimp and RAYNET is completed after this step :)

After you log in again, a new item Mass emails will be added to the main menu in Activities. All sent campaigns, including lists of contacts to whom e-mails were sent and their reaction to it, will be displayed here.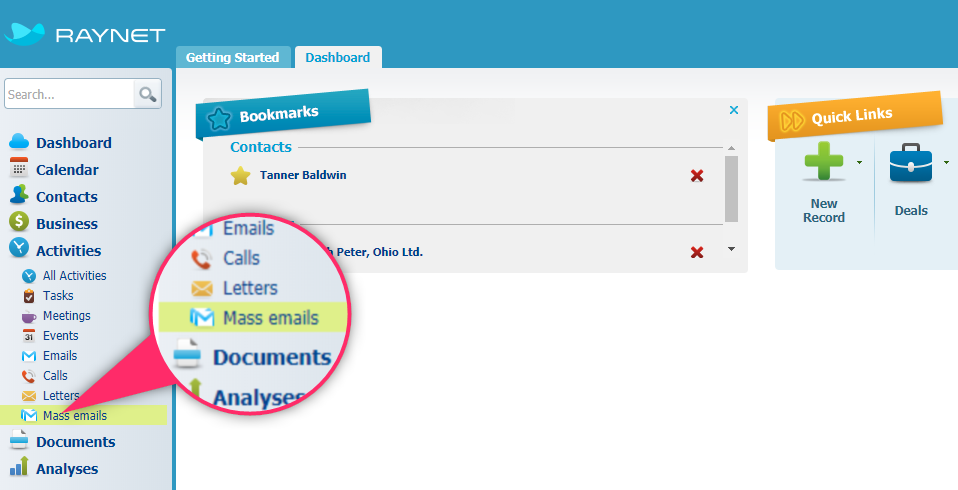 Continue with contact export from RAYNET to MailChimp.