You can transfer contacts from the Address book (Accounts, Contacts, Leads) to MailChimp. Select the list view from which you want to export the contacts from, e.g. Contacts.
Click Address book  > Contacts. Select the Export button and select the Export to MailChimp application option.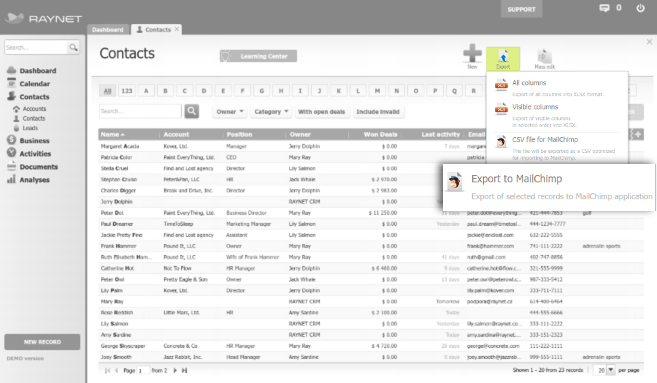 When exporting contacts, you need to select Lists, Groups and Group names (choose if Group names will be created from tags which you use in CRM or if you want to manually create them and show them only in MailChimp). You will find your contacts under this category in MailChimp. Confirm by clicking the PROCEED WITH EXPORT button.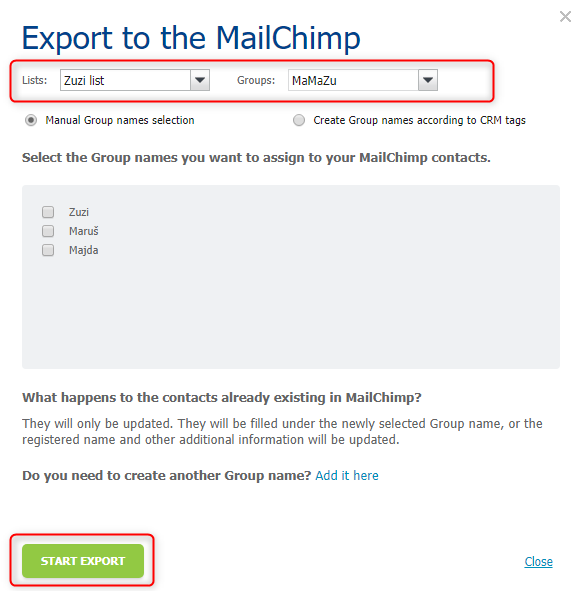 Contacts will be transferred within a couple of seconds.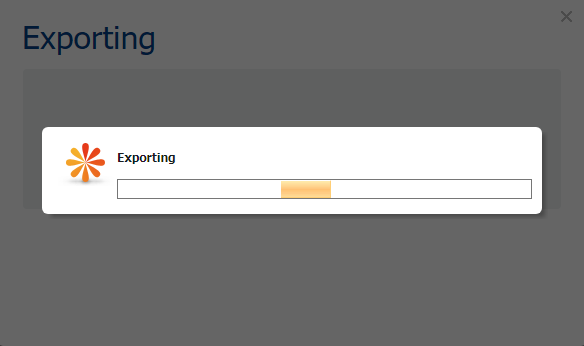 Final summary will be shown after the export. Thanks to the summary, you will see how many contacts were newly transferred.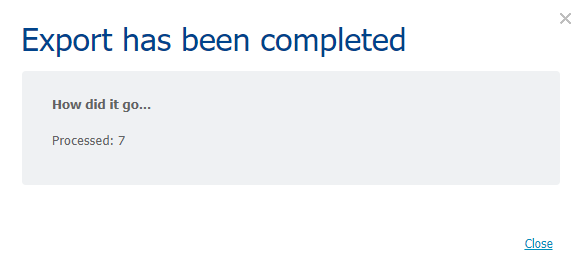 You can always transfer up to 2500 contacts within an export. 
It can take up to a couple of minutes for a campaign to appear in Raynet after having sent a campaign. We recommend waiting for at least 30 minutes and if you cannot see a new mass e-mail created in CRM, let us know :)