Release date: 12/20/2015
New look of History tab (Account, Contact and Deal).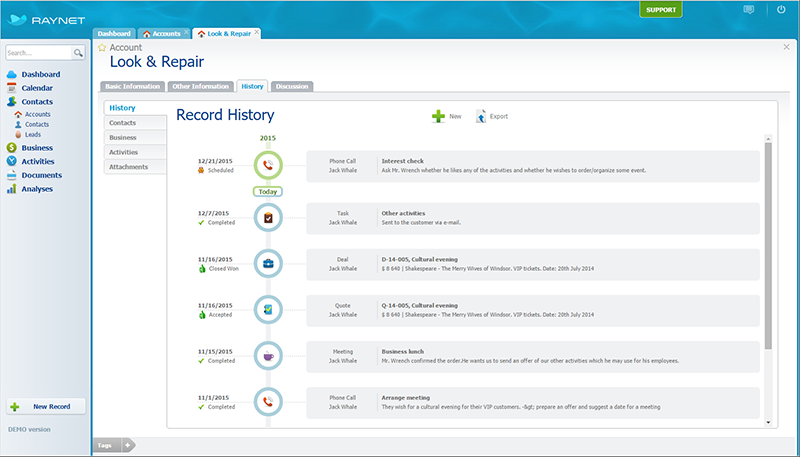 The Activity menu in Calendar (click the right mouse button on the activity) includes a new item - Create a follow-up activity.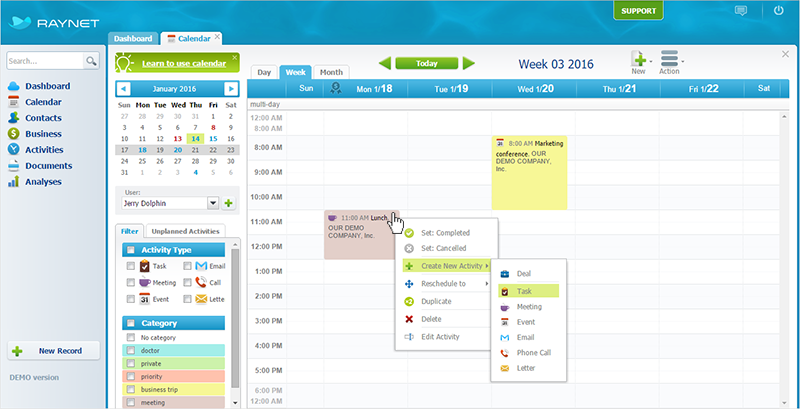 Advanced filter of Accounts includes the ability to filter by date of last realized activity.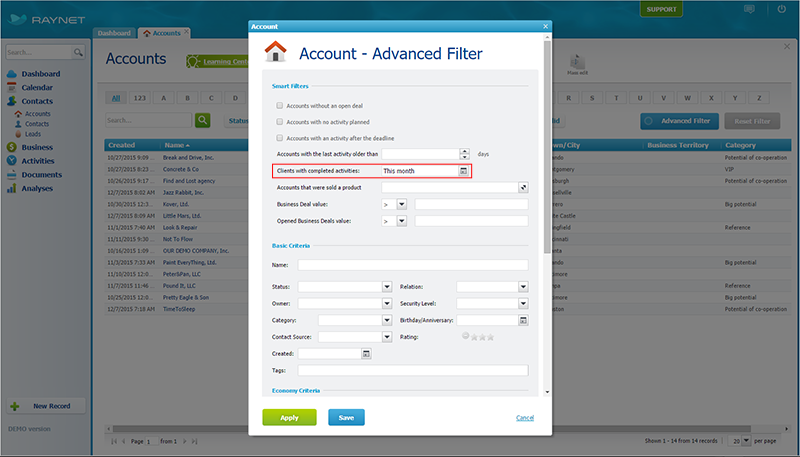 Advanced Filter of Quotes allows you to view all the records with expired validity.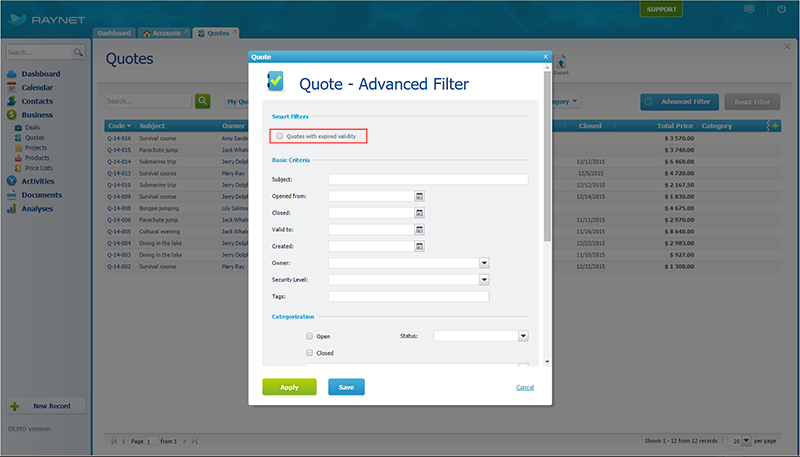 Search by tags through advanced filter is adjusted so that the "+" write-in front of the tag name, the system will search for all records that contain the tag (eg. + VIP + pf).
Fixed problem with deleting repetitive activities that involve the participants.