Leads are contacts which you don't know nothing much about (we wrote special article focused on leads). Lead stage is the first sales stage so the number of Leads might be bigger. That is why you should use mass import of Leads.
It can be only done by Administrator with the Import template. It is possible to import up to 1000 entries with one template.
To import click the Settings button.

From the left menu select XLSX Import Leads.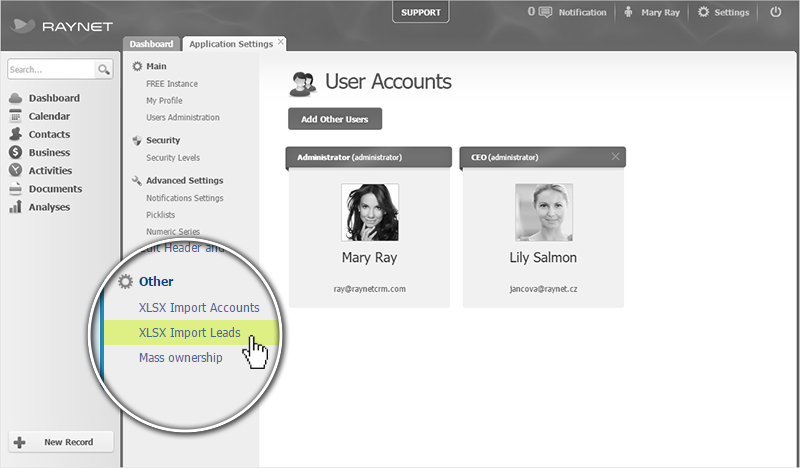 Download the import template and fill it according to the manual, which can be found within the template. Each cell can contain text (value) with a maximum length of 255 characters.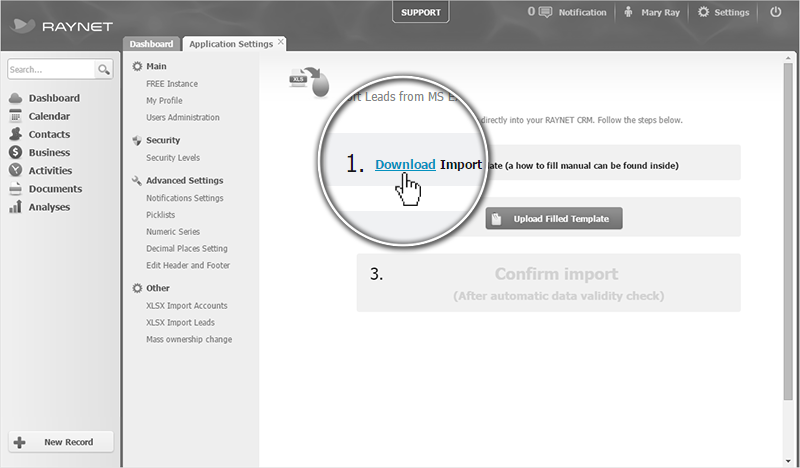 Upload the completed template back to Raynet.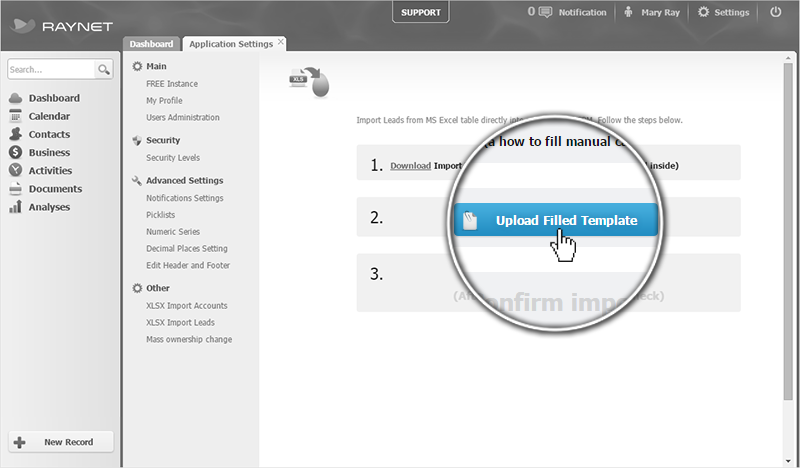 After upload will appear a validation form with possible errors.
Click on the button to see a list of errors and see what kind of error it is and on which line is located.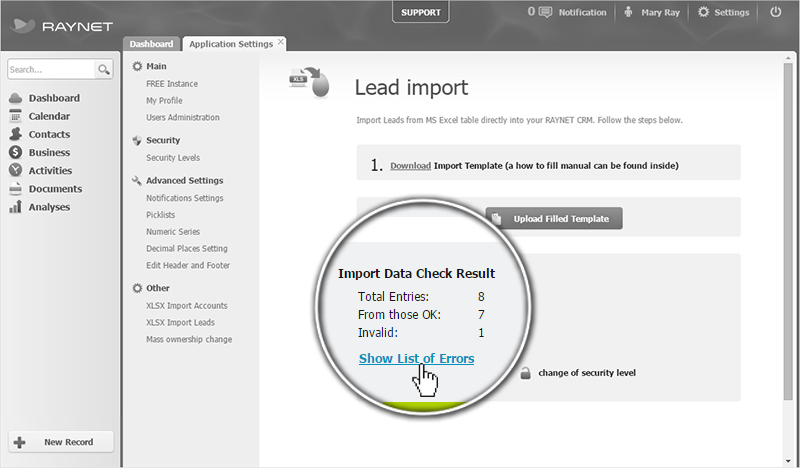 The error is on the 13rd row in the import template.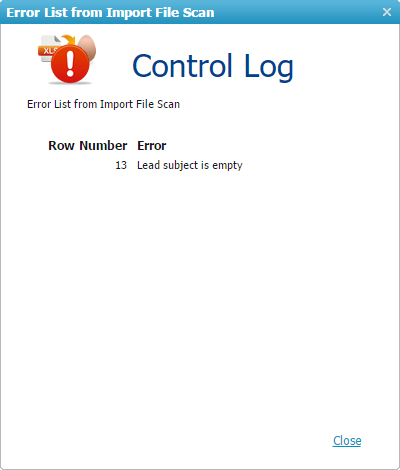 Correct the error, save the file and then upload it to RAYNET again. If the import is without errors click on ".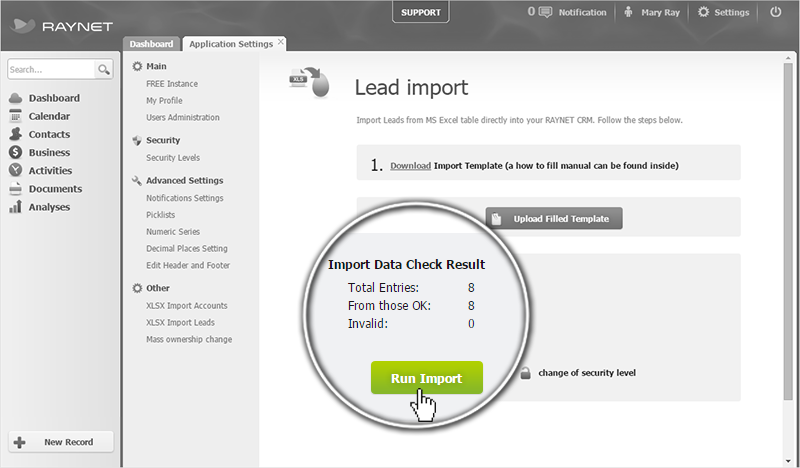 If the file contains errors and yet you click "Run Import" - then to RAYNET are imported only those data which are free of errors.