You can use the Series of Deals feature if you offer goods or services with flat-rate pricing and therefore need to create Deals with the same parameters repeatedly. With this feature, you just enter these parameters and the series of Deals is created automatically.
First, open the detailed card of the Deal for which you want to set up the series and click on the three dots » Create a series of Deals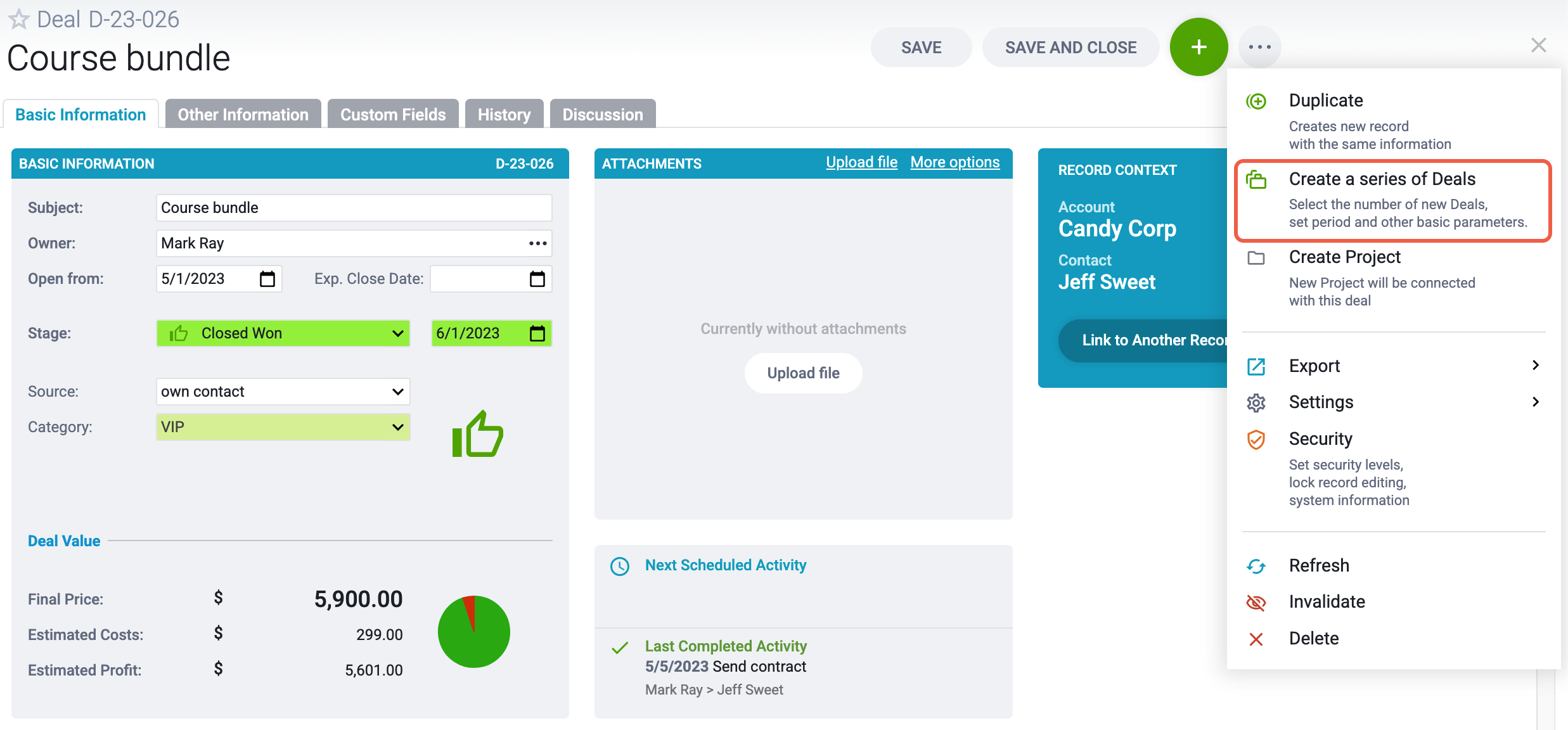 In the dialog box, set the interval, number of recurrences, and the date of when the series should begin. If necessary, edit the Basic Information and click Continue.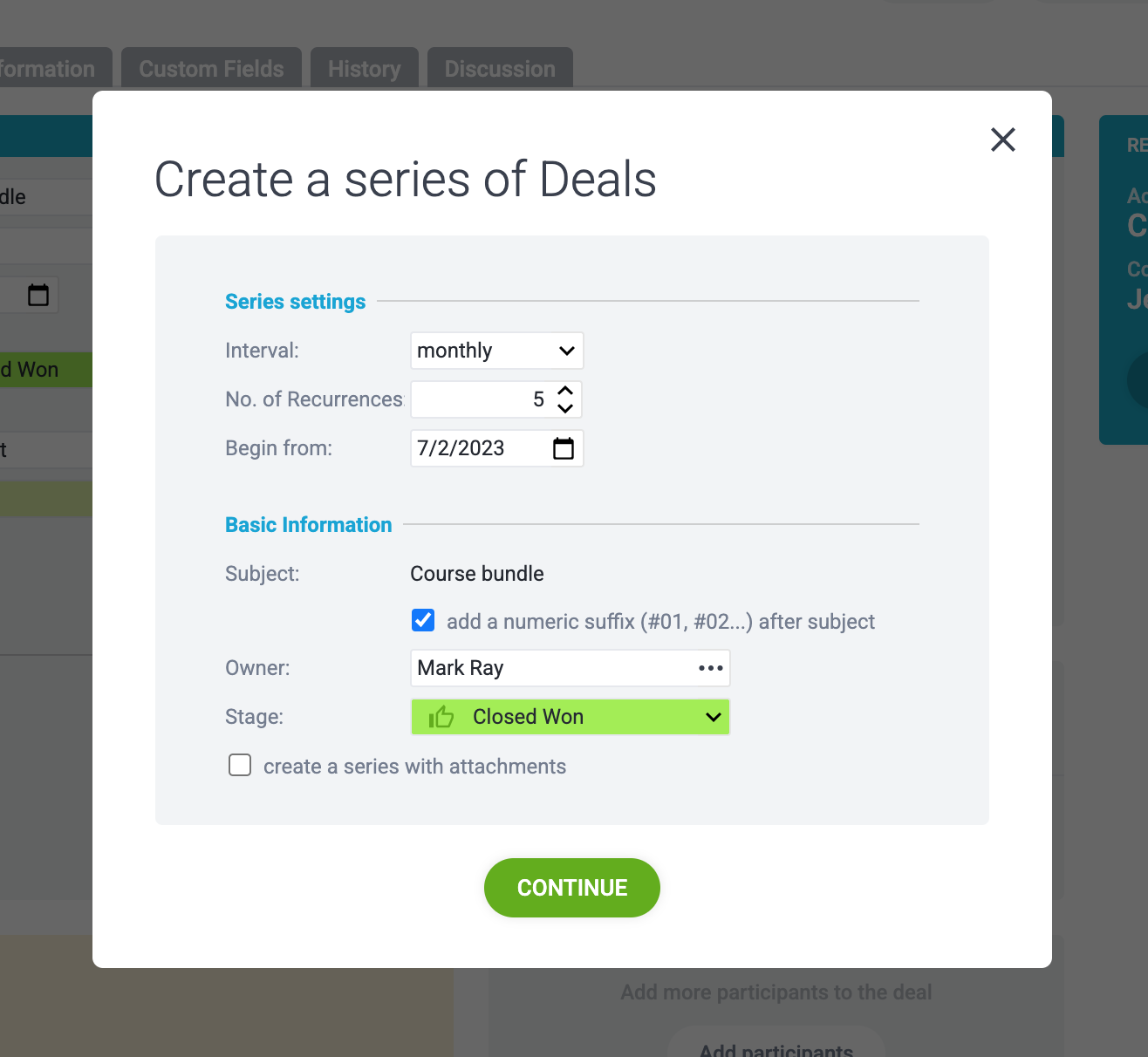 In the next step, select whether you also want to automatically create a reminder for each Deal in the form of a Task scheduled in the Calendar.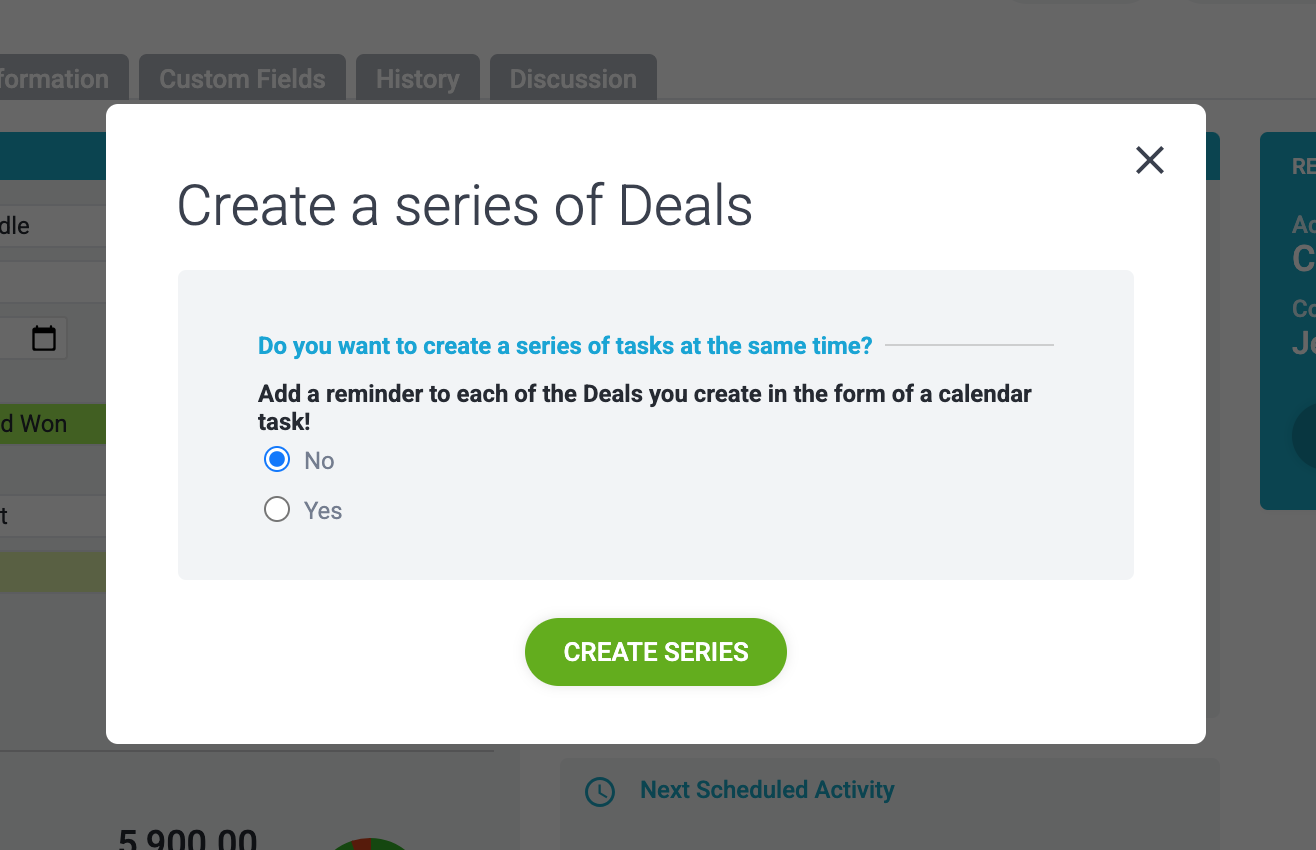 If you decide to add a reminder, edit the Task parameters and confirm everything with the Create Series button. If the Task is to be scheduled on a weekend, it will appear in the Calendar on Monday.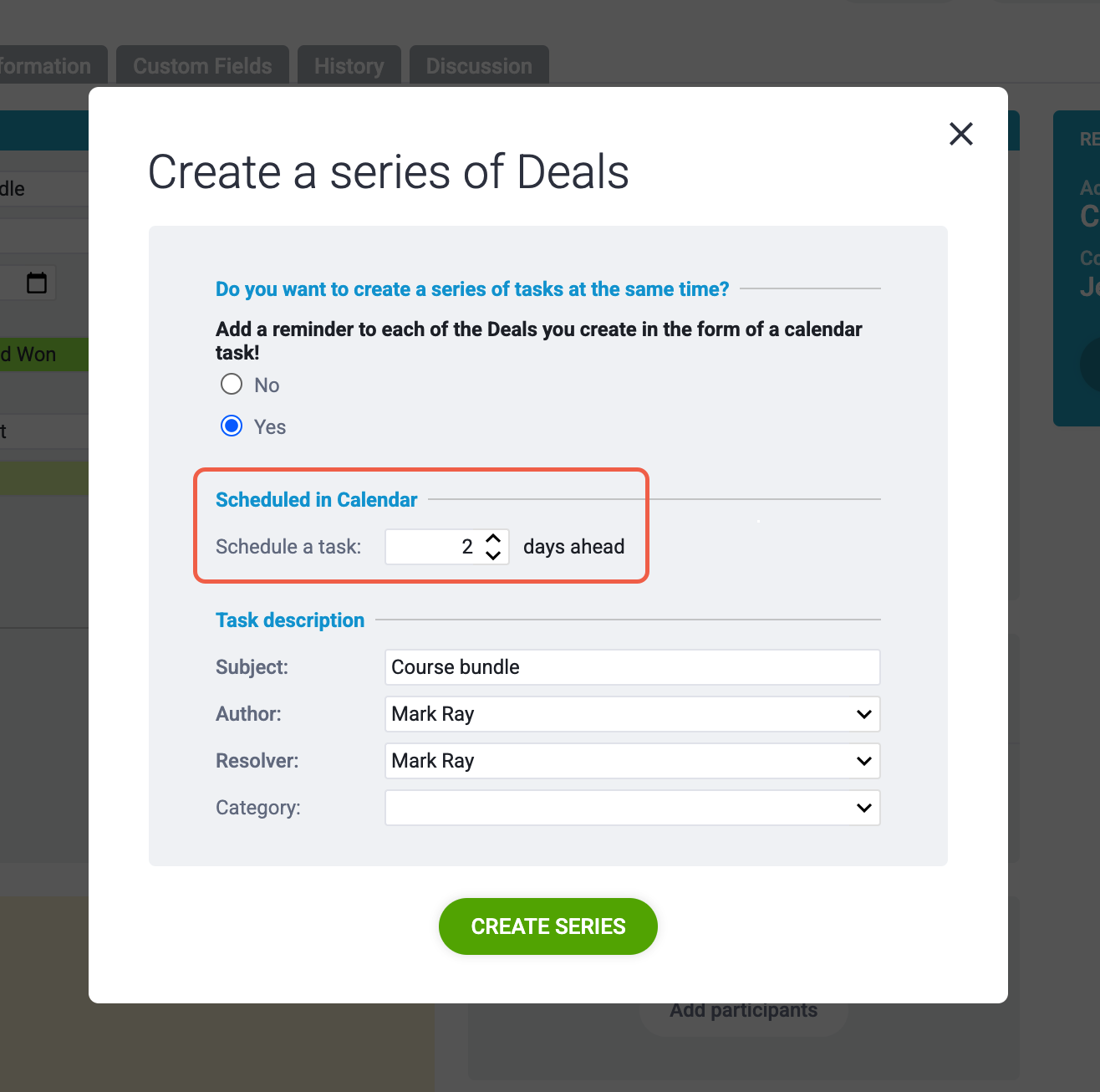 You can view the series of Deals in the Deal overview.