You can use the business deals series when offering products or services which are paid for in flat payments. In order to avoid creating the same business deals concerning the same sale every month, you can make your job easier by setting this action to automatic.
You create the first business deal and RAYNET creates all the other ones :)
Open detail of the Deal from which you want to create a series and click the Action - Create a series of Business deals button.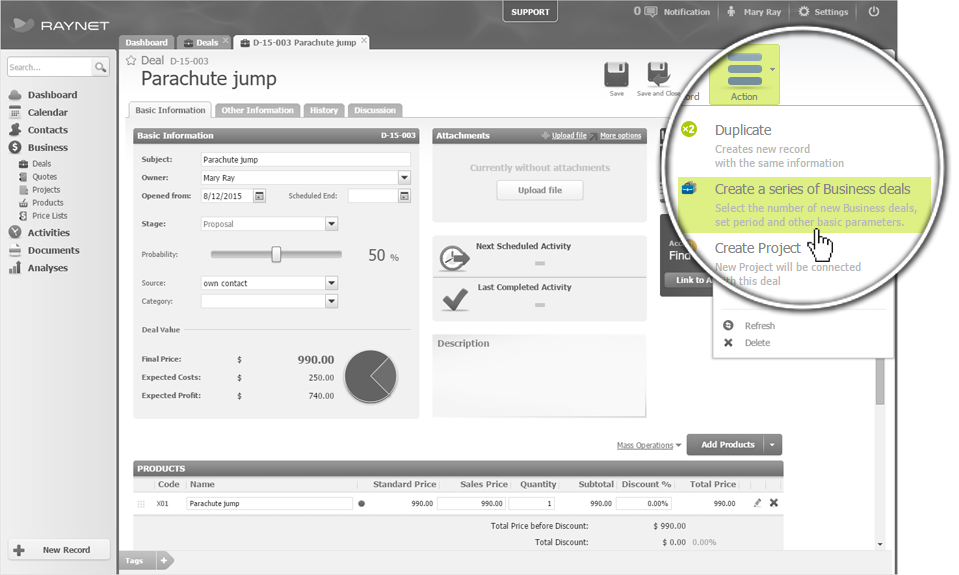 Set parameters according to which the business deal series will be created and choose Continue.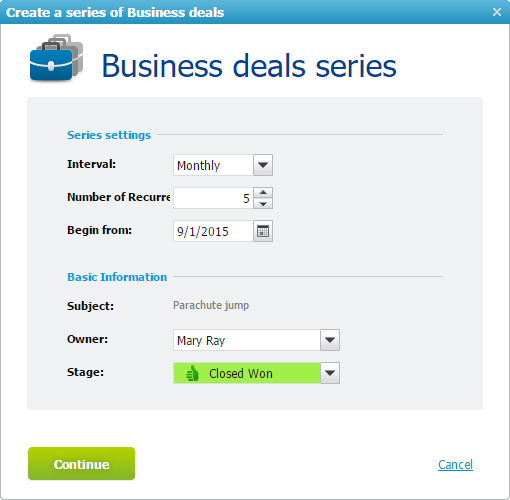 According to these settings, 5 business deals will be created - always set to appear every 1th day of the month. Mary Ray will be the owner of all deals created like this and all deals will be closed with the status of Closed Won.
Choose whether a task should be automatically created for every business deal, with the task being transferred to the calendar, or not. If you do not want to create tasks, click the Create series button to complete your action.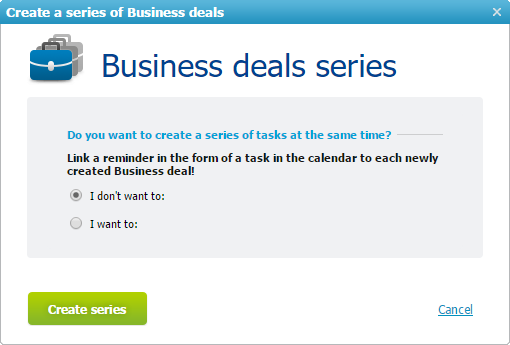 If you want to create a reminder in the form of a task, set parameters according to which the tasks will be saved. Confirm your actions by clicking the Create series button.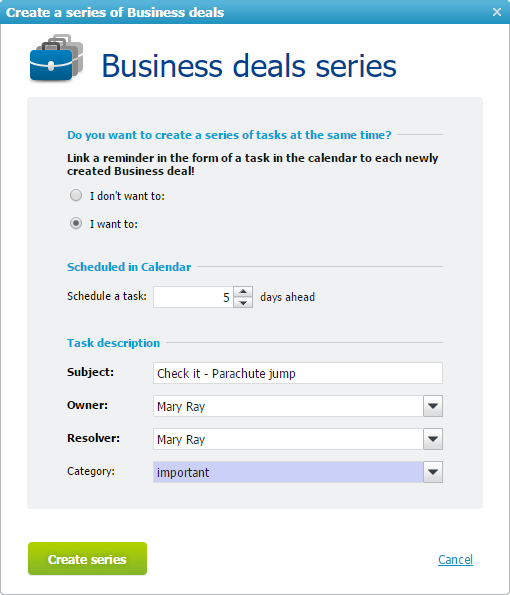 The newly created business deals series will be shown in the business deals overview.