You can use the Mass edit function in the Address book and Business deals (Accounts, Contacts, Leads). You can edit owner, category or tags etc. at the same time.
Open Accounts from your Address book in the upper right corner and click Mass edit.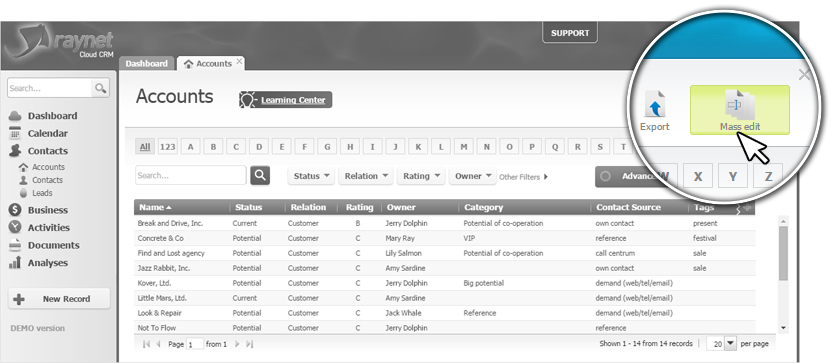 Columns which can be edited are highlighted.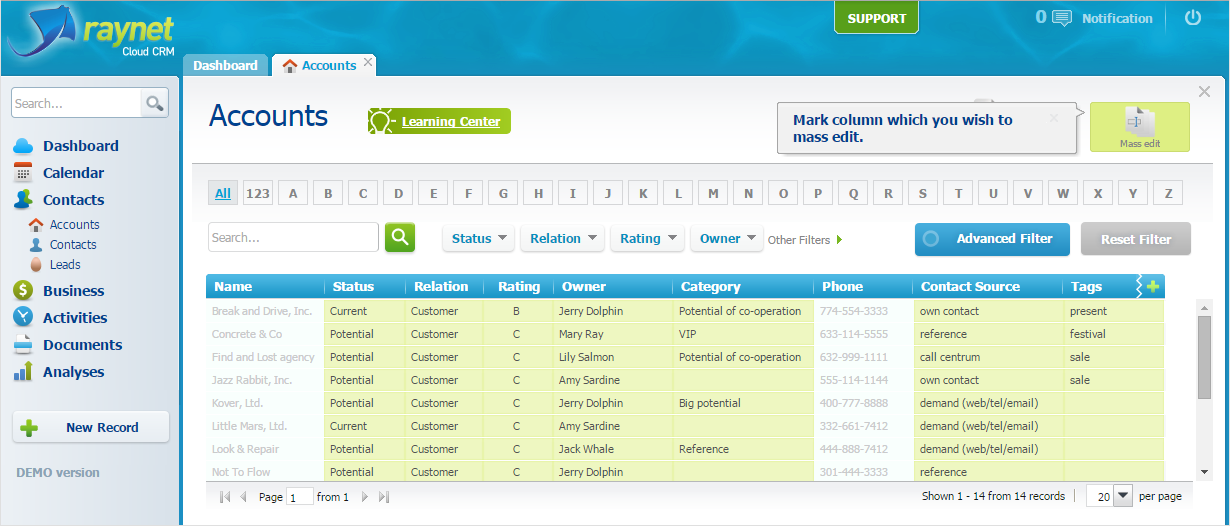 Drag the cursor to select records which you wish to edit (the field colour will change for selected records). If you want to select more records which are separate from each other, hold the CTRL key and click the left mouse button.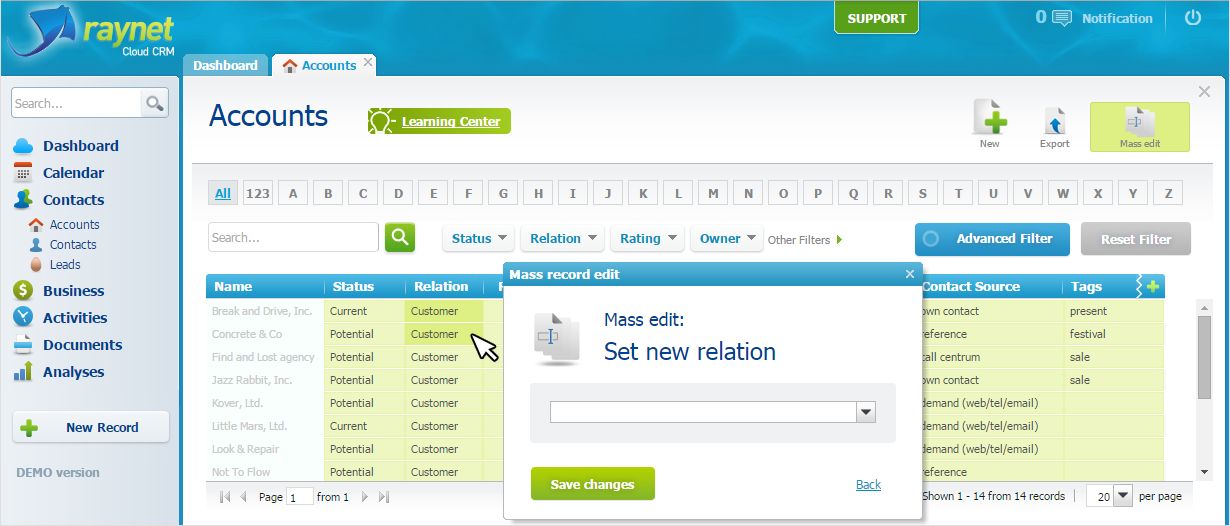 Select new item and save all changes.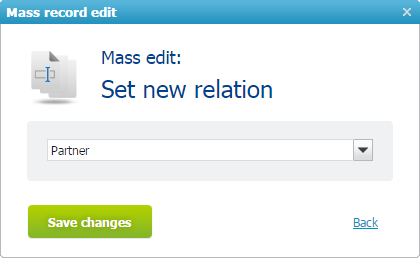 Records where changes have been made are marked with a tick.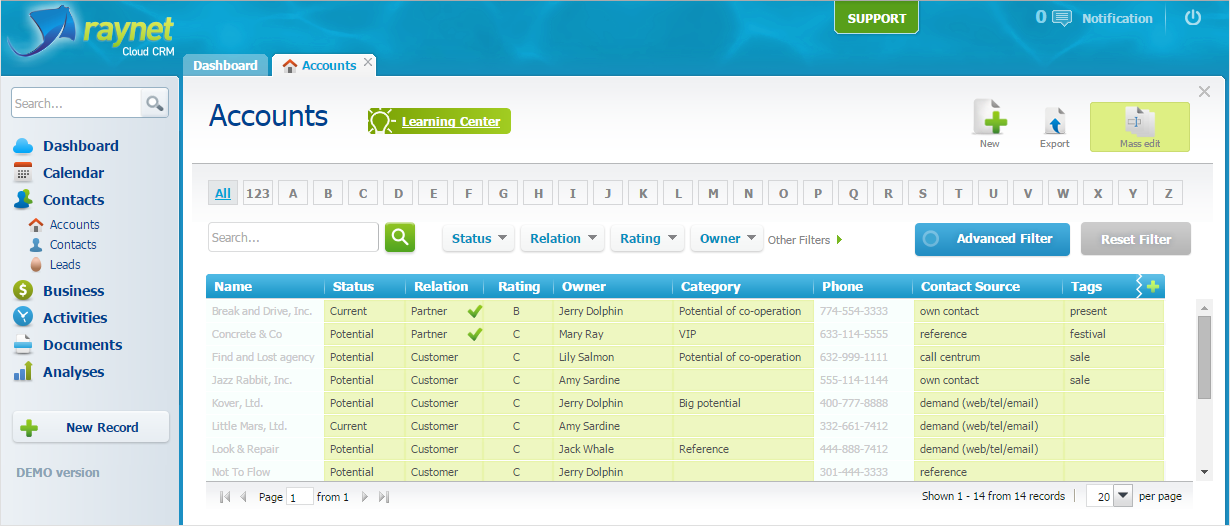 Mass edit can be closed by clicking the Mass edit button again.
You can mass edit records displayed on one page. You can edit a maximum of 200 records at once.