A Project enables you to group selected business deals of different accounts and administer them as one commission. You can communicate, plan and discuss the entire project with your colleagues. The total project price is also shown.
In the Business menu click Projects.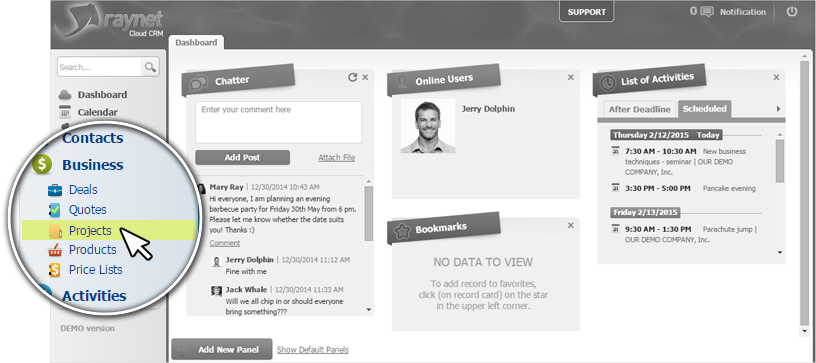 Click the Add Project button.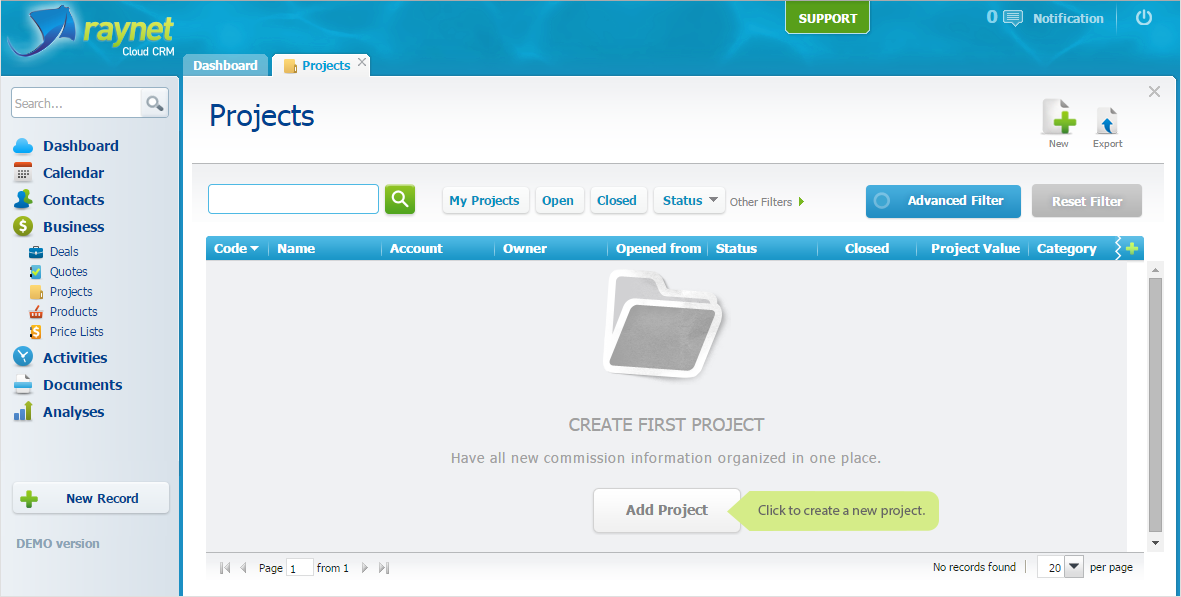 Fill in the form to create a new project and Save it.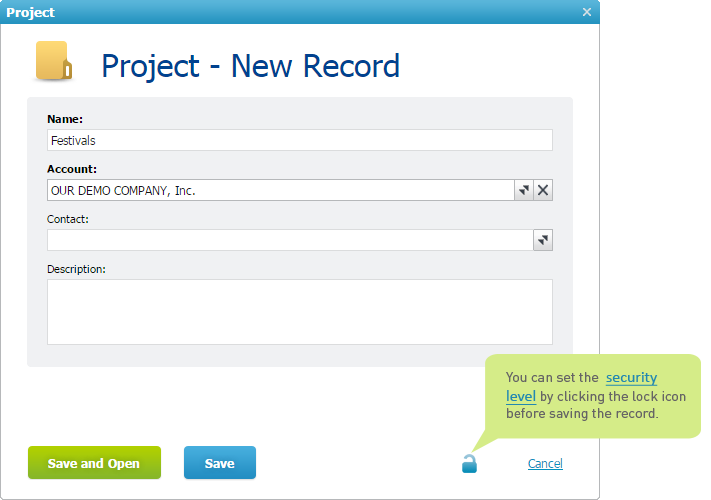 Find instructions on how to add selected deals here.