Release date: 9/30/2014
Business deals by opening date and completion date estimation filter criteria have been added to the Pipeline analysis filter.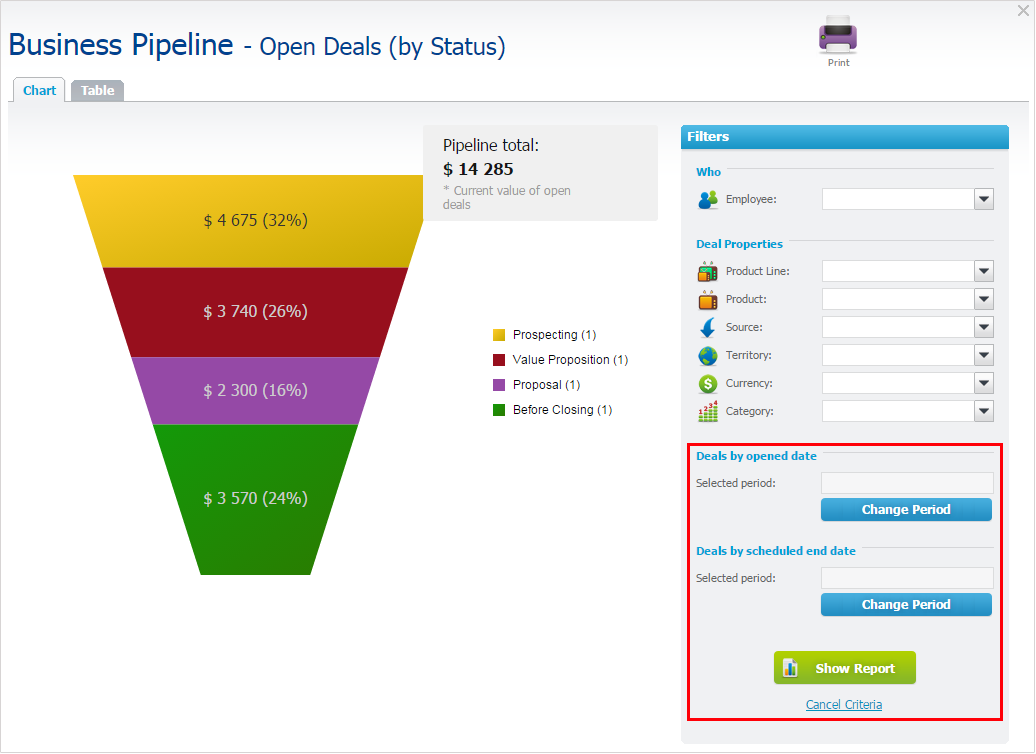 A column with a relation to a Project has been added to the Business deal list view.

The Project column can be added by clicking the small green plus icon at the end of the chart.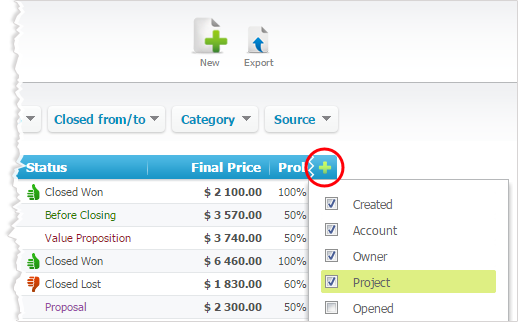 Error corrections in the synchronization with Google calendar (an activity cancelled in CRM will be also cancelled in Google calendar)