The Birthday panel can be found on the Dashboard and it enables you to immediately view whose birthday it is.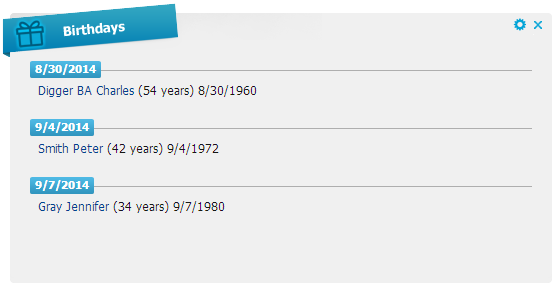 You can set how many days ahead people's birthdays will be viewed with the Birthday setting button (cog symbol).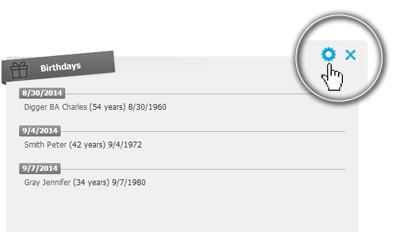 Select the number of days and confirm the modification by clicking Apply.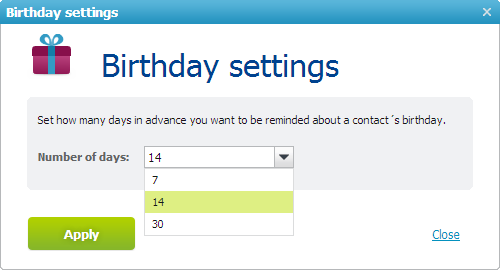 By clicking the present icon in the calendar, you will view the list of people who have birthday on that particular day.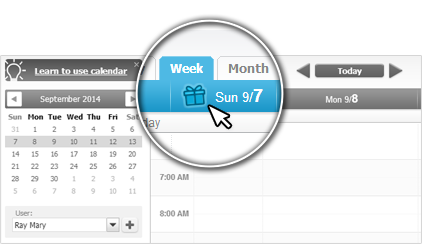 The date of birth can be set in the contact's detailed record in the Other Information tab.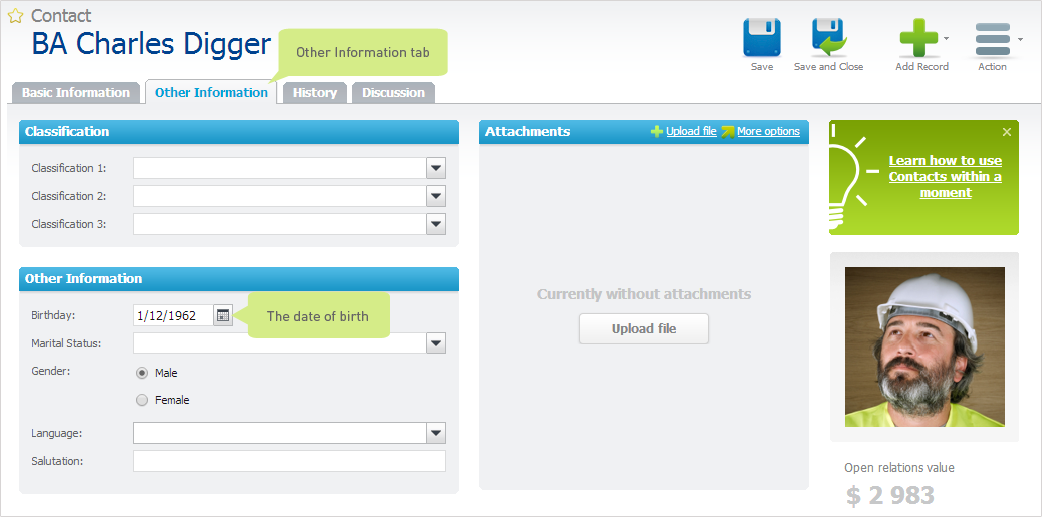 A new panel can be added to the dashboard by clicking Add New Panel in the bottom left corner of the Dashboard.