The Chatter is a panel on the Dashboard which serves to share different information and notes with other CRM users.
Do you need to organize a company event and you want to avoid a mass email exchange? Type the information on the Noticeboard and all CRM users will see it after they log in.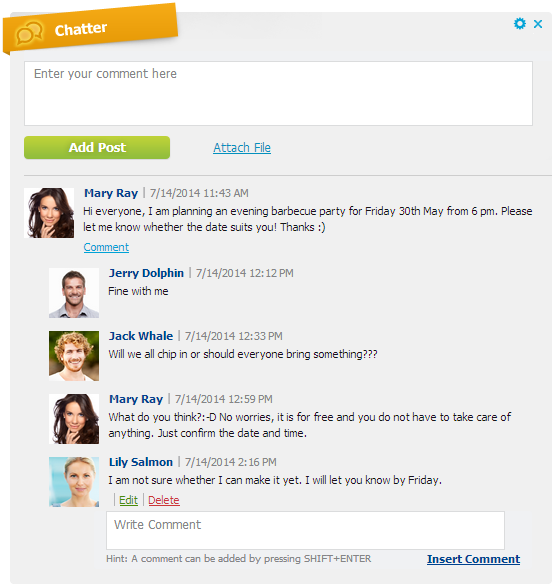 A new panel can be added to the dashboard by clicking Add New Panel in the bottom left corner of the Dashboard.