Thanks to the Set reminder option, you can set a time for each activity for when the CRM will send you a reminder about it.
In the activity detail, select the Action - Set Reminder option.
Select the time of the reminder.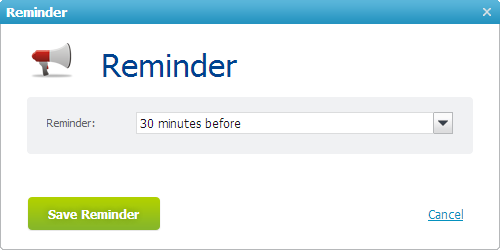 Don't forget to save your Activity.
The system will notify you about the start of activity either via email or via CRM notifications, or you can choose a combination of both possibilities.
The reminder settings can be edited by an Administrator. For more information, go to Notification Settings.