You create a Deal in Raynet for each job you are working on. You can then set your own stages for Deals (e.g., Starting, Negotiations, Quote has been sent, or Before closing). This gives you a perfect overview of all jobs in progress and their potential revenue. This will help you with production planning, cash flow, or business strategy optimization.
You can easily create a Deal in Business » Deals » Green Plus Button.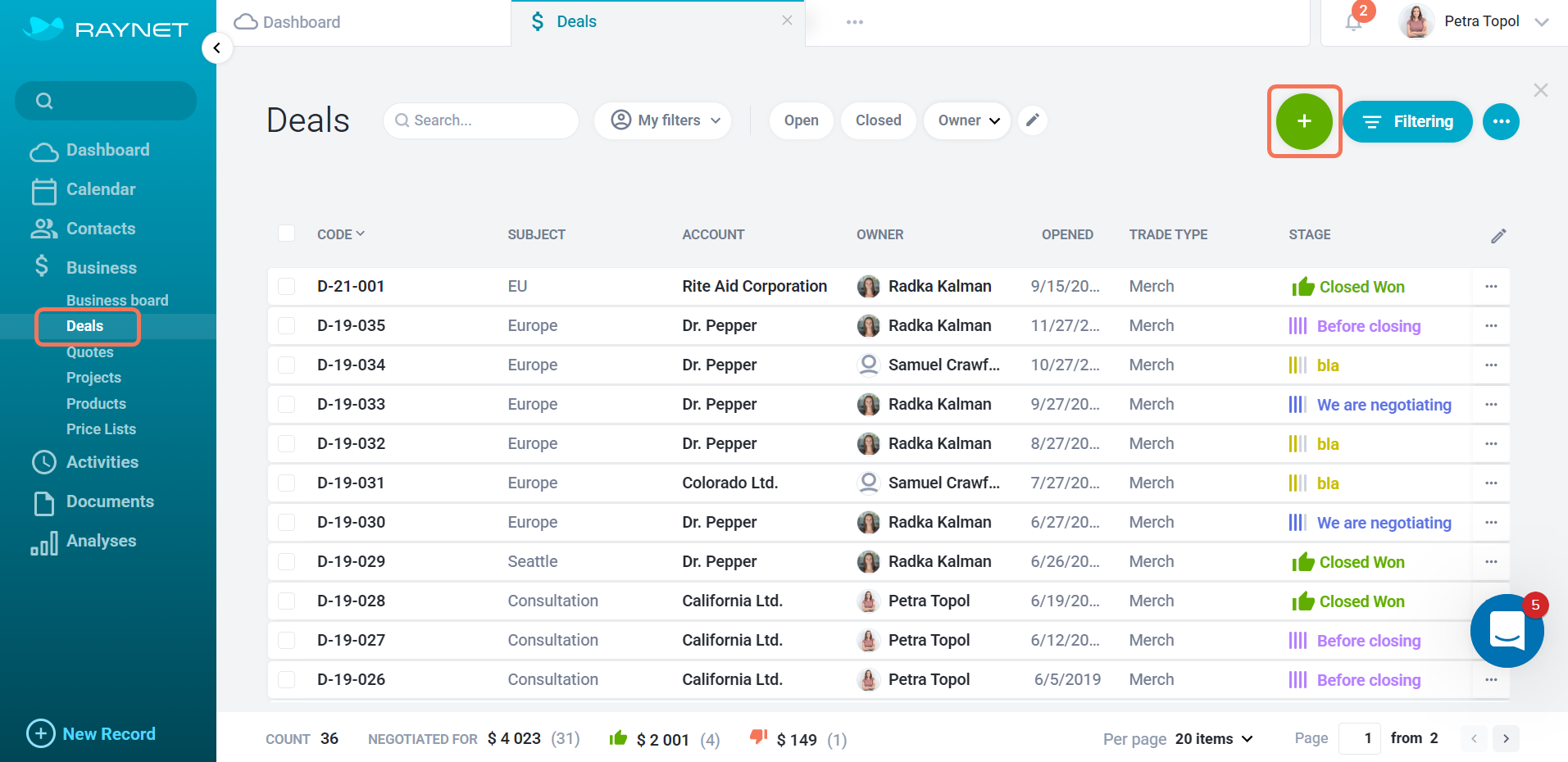 Fill in the necessary information in the dialog box and save.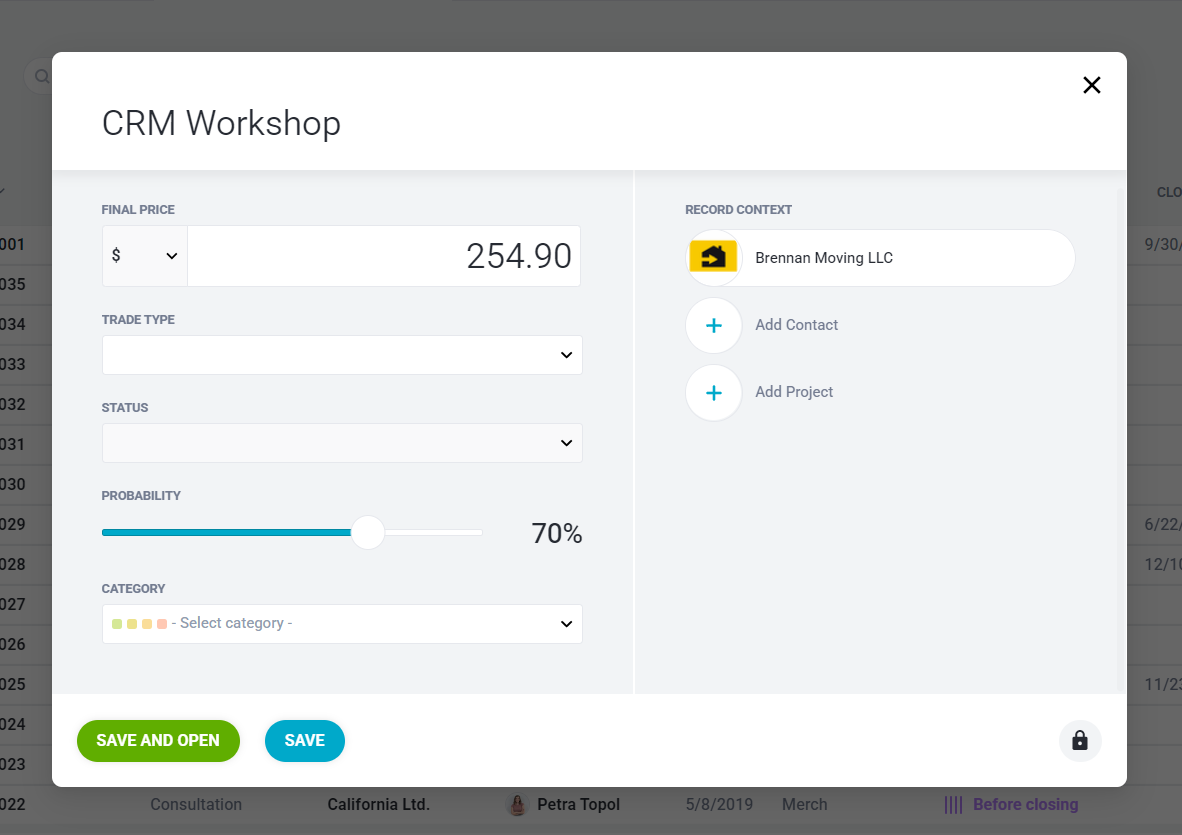 It is possible to create a Deal from an Account or Contact detailed card, or from any Activity (it is necessary that the Activity is linked to an Account).
On the detailed card of the selected record, click the green plus button » Deal. In the dialog box, the link to the specific record will already be filled in (e.g., if you are creating a Deal from an Account, the Account will already be filled in).
When converting a Lead to an Account, it is also possible to create a Deal at the same time. First select Convert lead to Account.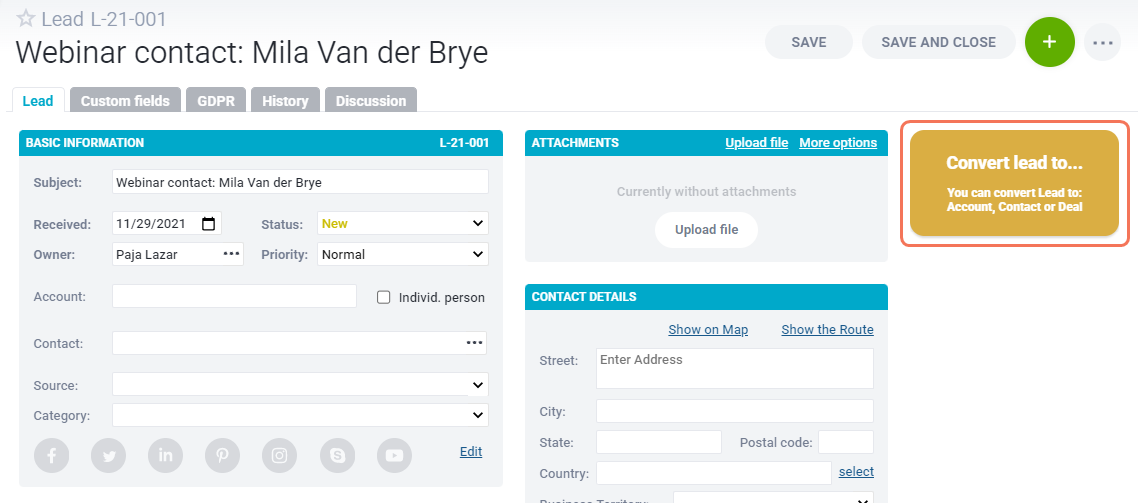 Then check Create a new Deal at the same time. Once filled out, save everything.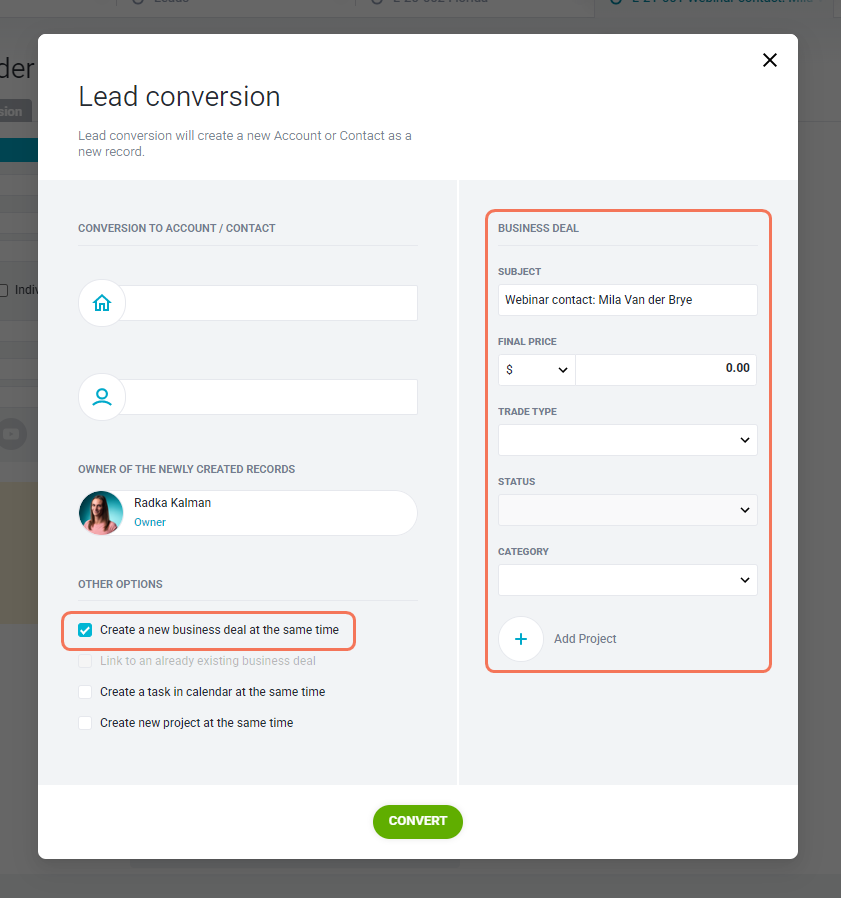 Creating deals for multiple accounts/contacts at once
You can also create Deals in bulk from the Account or Contact list view.
Just select the Accounts or Contacts you want to create the Deals for. A green + Create button will appear. Clicking on this button will open a drop-down box where you need to select the Create Deal option.
Fill out the dialog box and click on the Confirm button.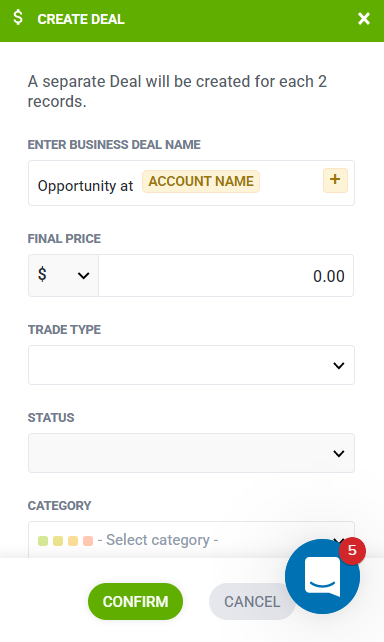 You can also create multiple versions of Quotes for Deals, from first draft to sale.