Transfer all Contacts that you own in the CRM into your Google account thanks to CRM synchronization with the Google contacts. Your Google account is automatically updated when you make any changes or create a new Contact in the CRM.
The synchronization is one-way = if you edit a contact in your Google contacts, the changes will not show in the CRM address book.
If you synchronize your Google contacts with your mobile phone, the contacts will be automatically transferred even to your mobile phone address book.
Synchronization setup
Click on your name in the upper right corner. 

Click the Google Contacts option.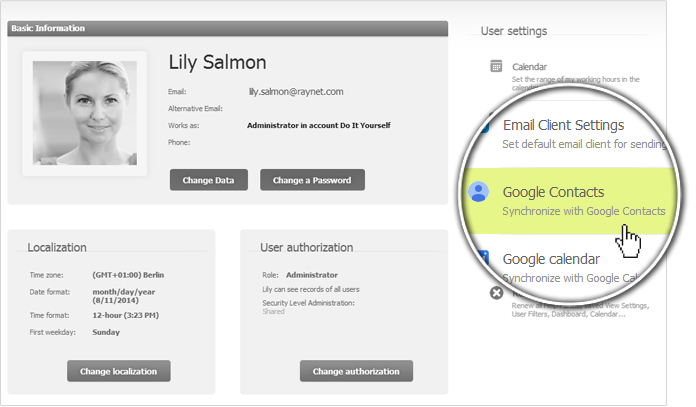 Choose contact types, ownership and transfer to Google (for using in iPhone choose My Contacts). Click the Synchronize button to turn on synchronization.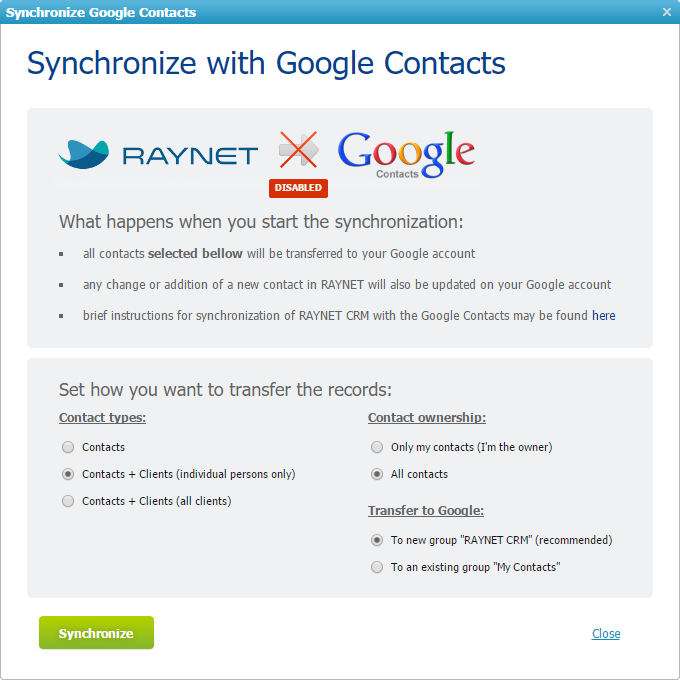 If you have more than one Google account, select the one which you want to synchronize with the CRM. 
Confirm the synchronization request by clicking the Accept button.  
A dialogue window will inform you about successful synchronization.