All records that are in any relation to a specific record are shown in the History tab. It can be records of a contact that works in the account, a scheduled meeting records or records of an existing Business deal.
This tab is a part of all record details.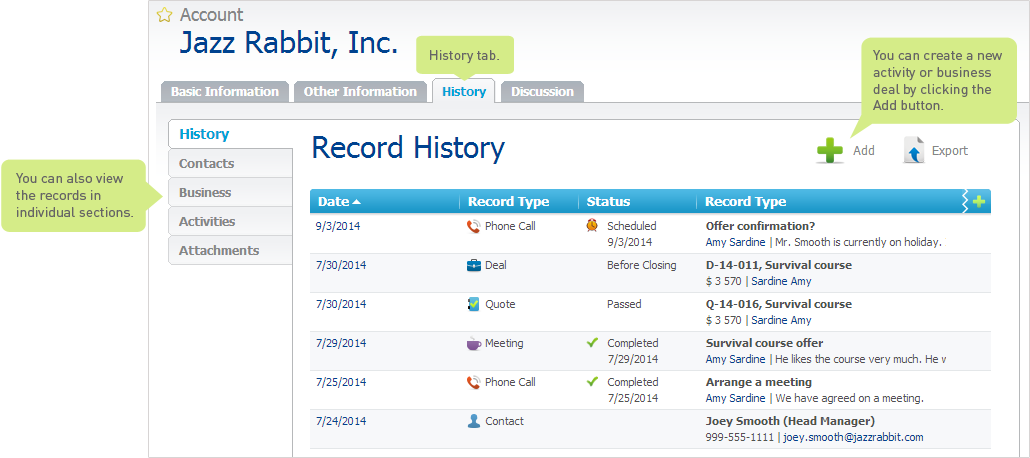 You can view the record history all at once or in individual sections.
You can search through the history or sort it by columns. The Add and Export buttons are also available here. You can easily create a new activity or business deal directly from the Account History.
If you want to view all attachments that have ever been added to a particular record, just click the Attachments option.