The history can be found on the detailed card of most records in Raynet. Specifically, you can view it:
In Contacts » for Accounts, Contacts, Leads
In Business » for Deals, Quotes, Projects
In Activities » for Tasks, Meetings, Events, Emails, Calls, Letters
What is record history
In the History, all records that are linked to the original record (in our example, to the Deal) are clearly visualized on a timeline. The History is available on the detailed record card, on a dedicated tab.

For example, in the Deal History, you can find the Calls in which you and the Account discussed the specific Deal. See image below.

You can view the entire record history at once or by individual sections. For example, if you are only interested in Phone Calls, select Activities » Phone Calls from the drop-down menu.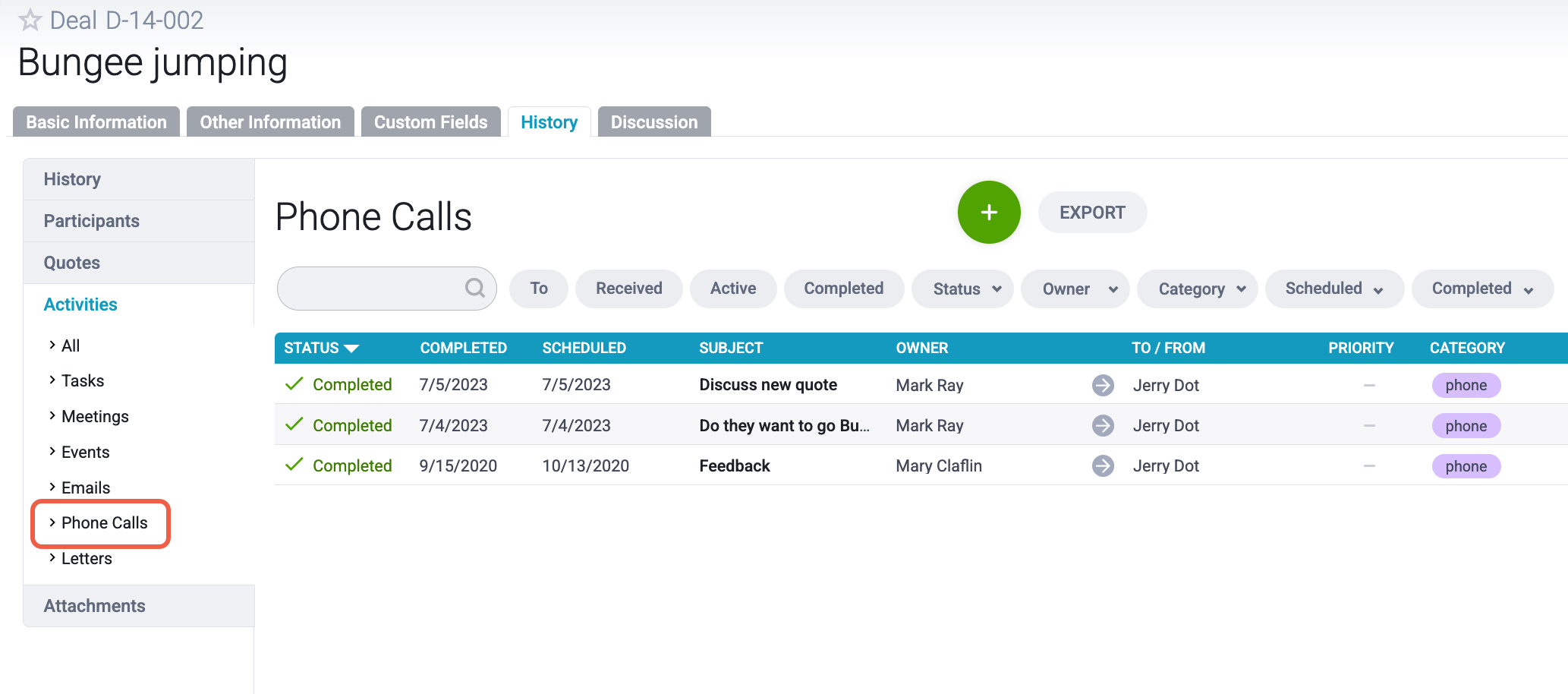 There is also an Add button (green plus) and an Export button available. This makes it easy to create a new Activity or Deal from the Account History.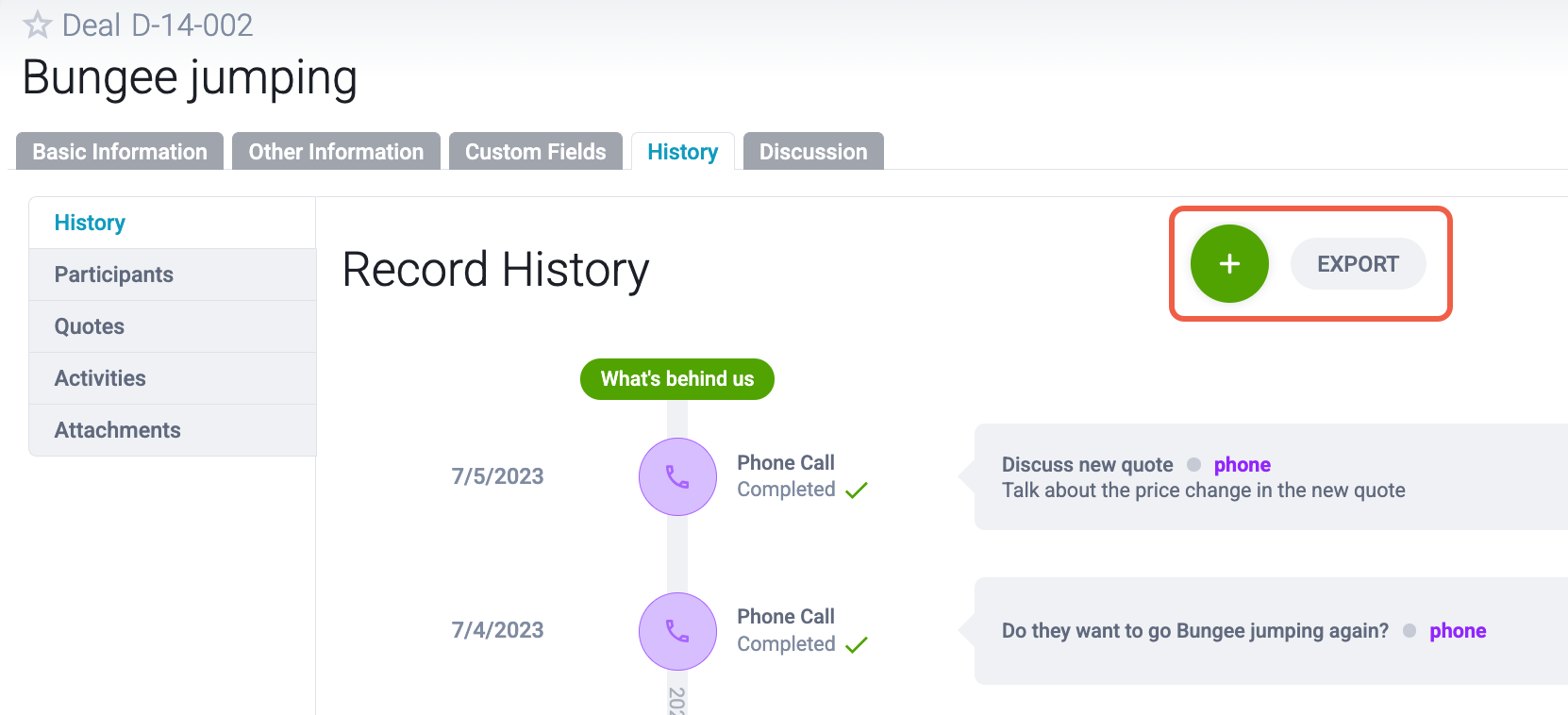 To view all attachments that are part of the History of a specific record, click on the Attachments tab.