You can use the Edit Header and Footer feature to customize the appearance of your exported Quotes.
This can only be done by an Administrator of your account. First, click on your name » Settings.

Select Document Customization » Edit Header and Footer.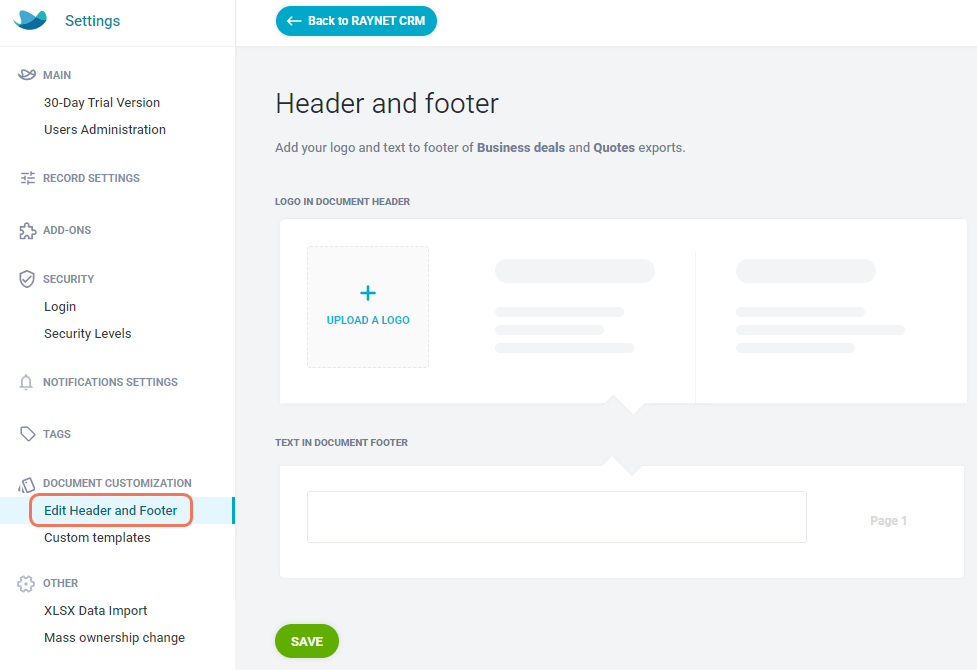 Upload a logo, add text to the footer (the maximum number of characters is 1024), and save everything.