Every file added to the Documents can be signed by individual users. For instance, the director or manager "signs" the document and confirms that he has seen it and agrees with its content. Sometimes it is important for all colleagues to read the document and confirm, by "signing" it, that they have seen and read it.
Open the file detail in the documents overview.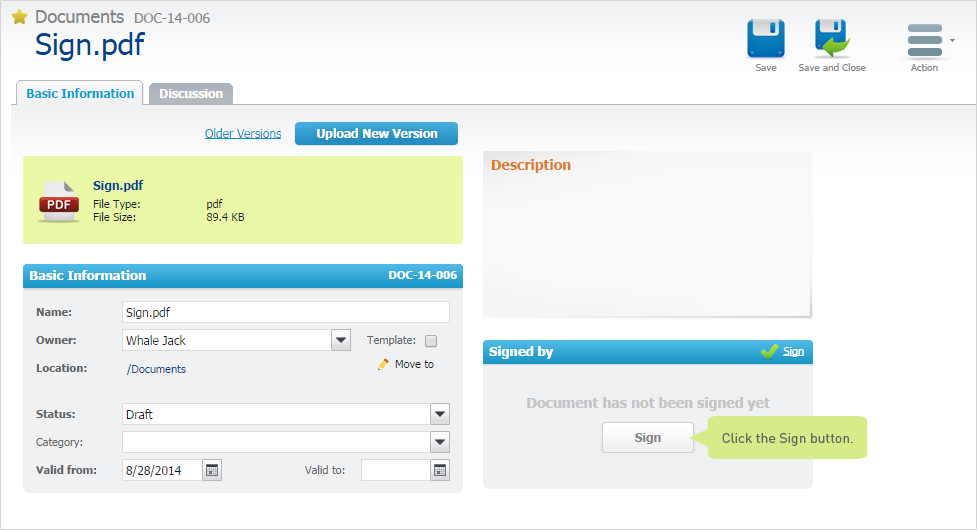 Information about the document's signature will appear.
If a new version of a document is uploaded, the information will appear even in the signature.