Click on Documents in the menu.

Click on the New Folder button to create a folder.

Type in the new folder name and save the record.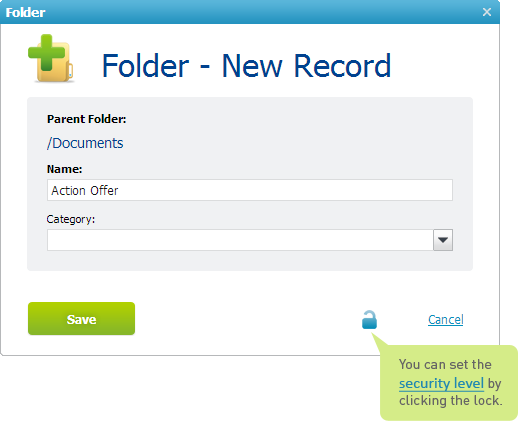 Click the folder name to view its content and click the Upload files button to upload new files in it.

Each folder can contain a maximum of 200 files.
If you want to change the file order, go to the Move Files section.