Under Documents, various files that your colleagues may need (of a general character) and files you do not want to add as an attachment to the record detail (e.g. contract templates, pictures etc.) can be saved.
By a Document, we mean an uploaded file (in a jpg, pdf, doc, xls format etc.) complete with other information such as the Owner, Category, Signature, etc. These details can be found in the File record details.
Click on Documents in the menu.

If you only want to upload files, click the Add a document or Upload files button.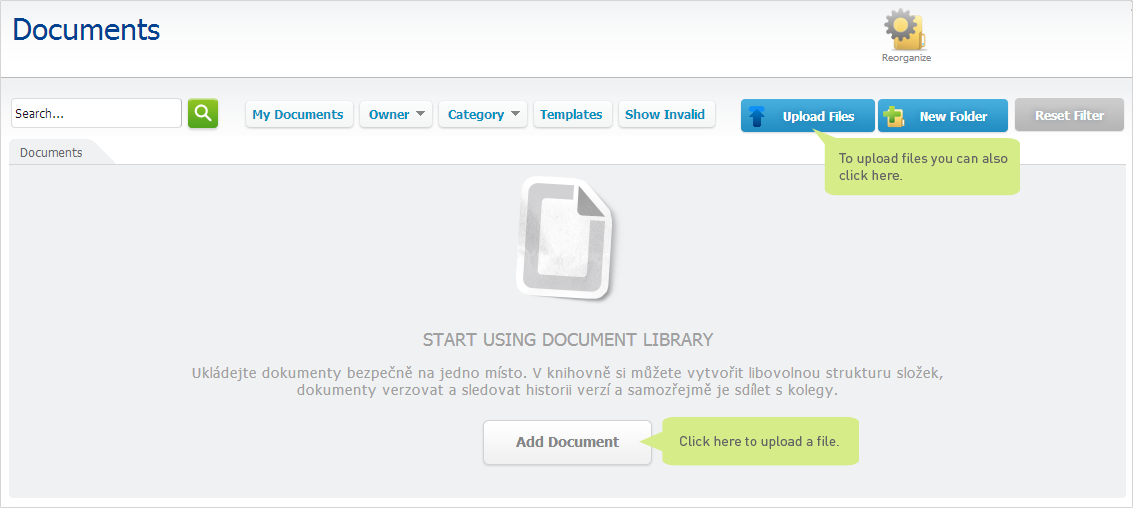 Select a file that you want to upload.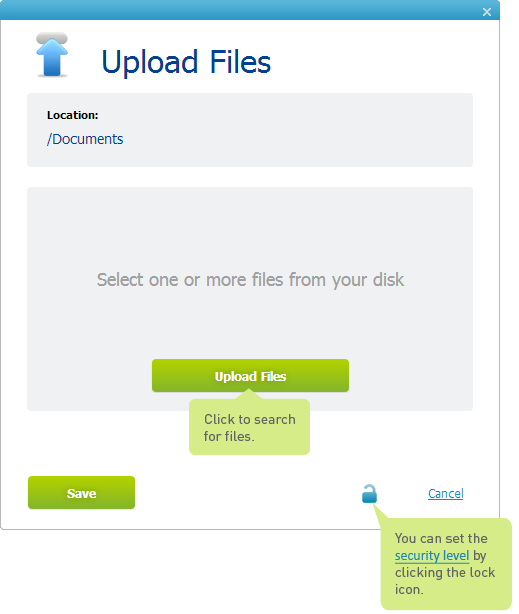 You can upload a maximum of 10 files at once. The maximum file size is 20 MB.
Save the uploaded files.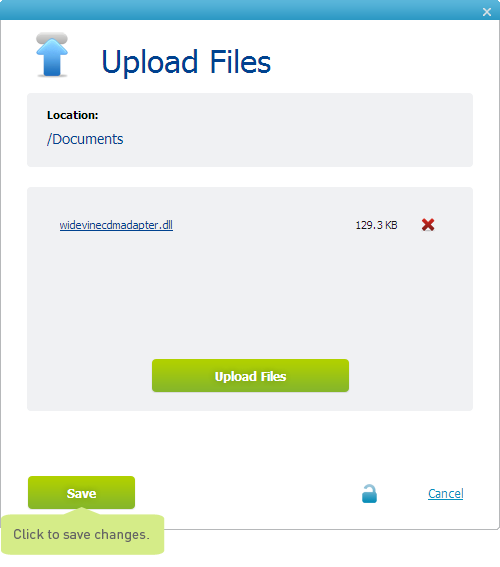 Find out how to create a folder for the documents in Create a Folder.