Price Lists in Raynet allow you to keep Products in groups. There can be various reasons for creating Price Lists, the most common being:
creating Price Lists for other currencies,
creating Price Lists for certain groups of account (VIP, partners...),
creating Price Lists for discount purposes,
etc.
Creating a price list
In the section Business, select Price Lists. Use the Plus symbol to create a new Price Lists.

In the newly opened dialog box, you need to fill in the details. The only required fields are the Name, Code, and Currency.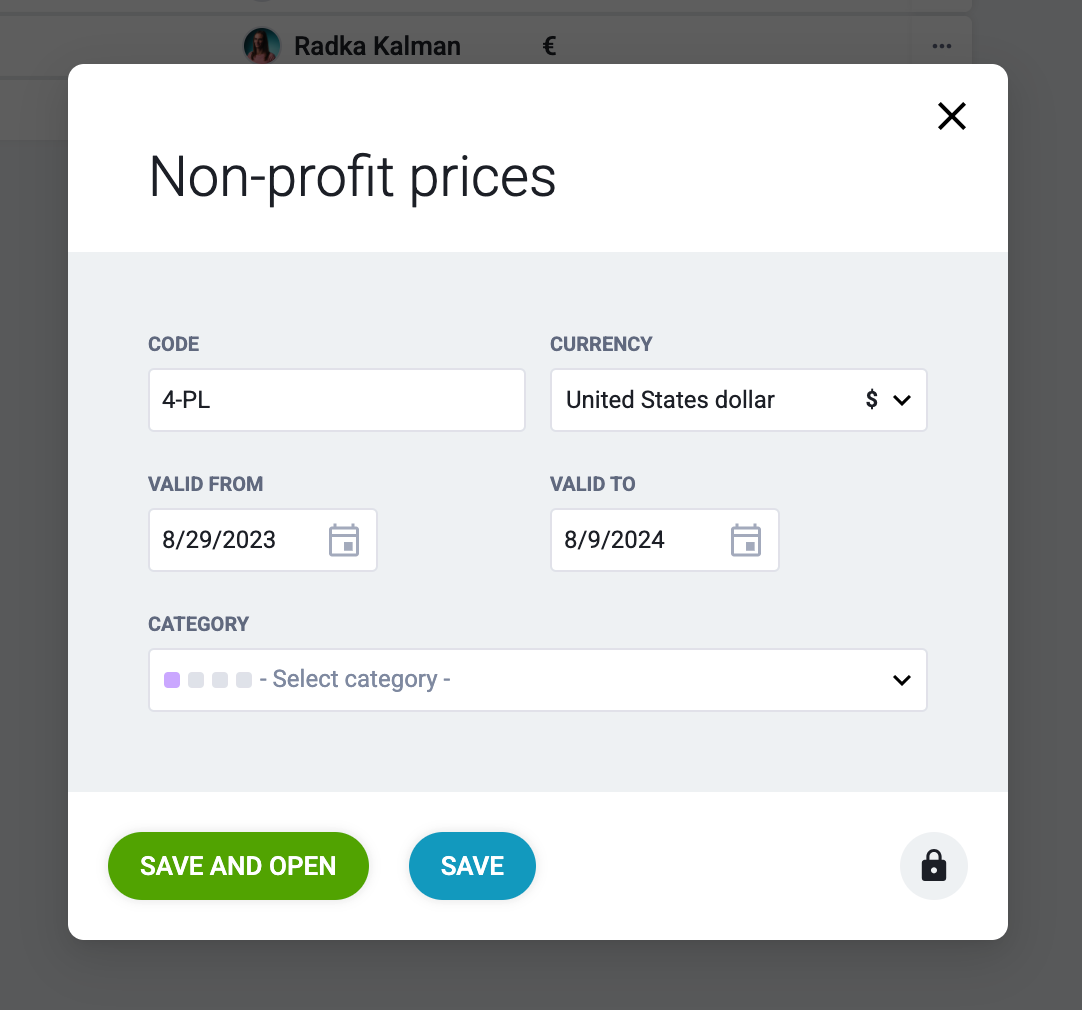 If you need to create a new Price List currency, you can do so directly in the Currency drop-down, where you can also edit the items.
Price list detailed card
On the Price List detailed card, you can find the Basic Information tab containing a list of Products, and the Discussion tab.
An important feature of Price Lists is the Mass Operations menu. Using this feature, you can set a mass discount, remove all products, or calculate the price according to the exchange rate. These actions will change all Products that are included in the Price List.
Tip: Find out how to upload new Products to a Price List here. Also learn about the actions you can perform in the Price List (e.g., changing the rate, invalidation) by reading the detailed article here.