The Deal goes through various stages. You can mark different stages of your Deal in Stage enumeration.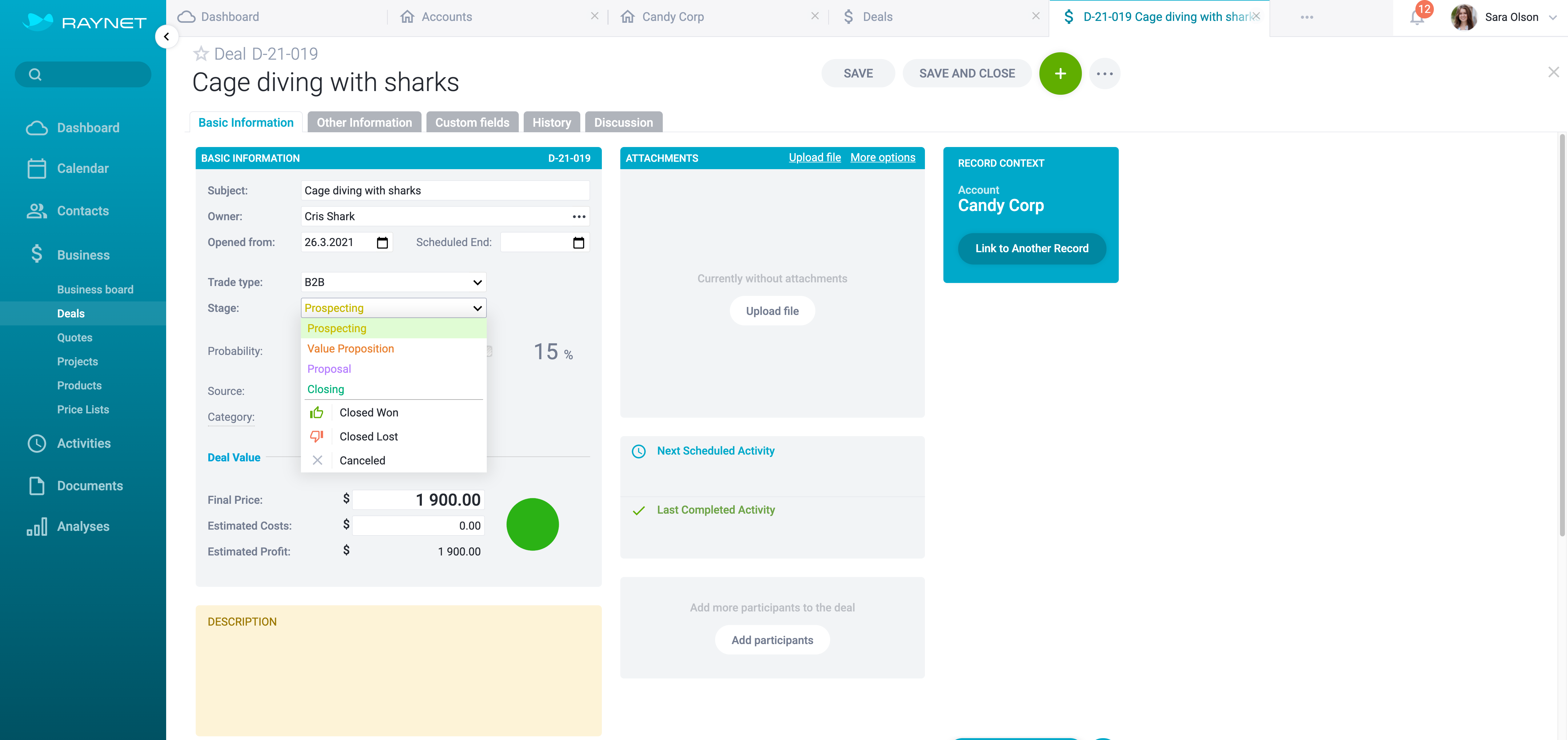 You can filter the deals by their stage.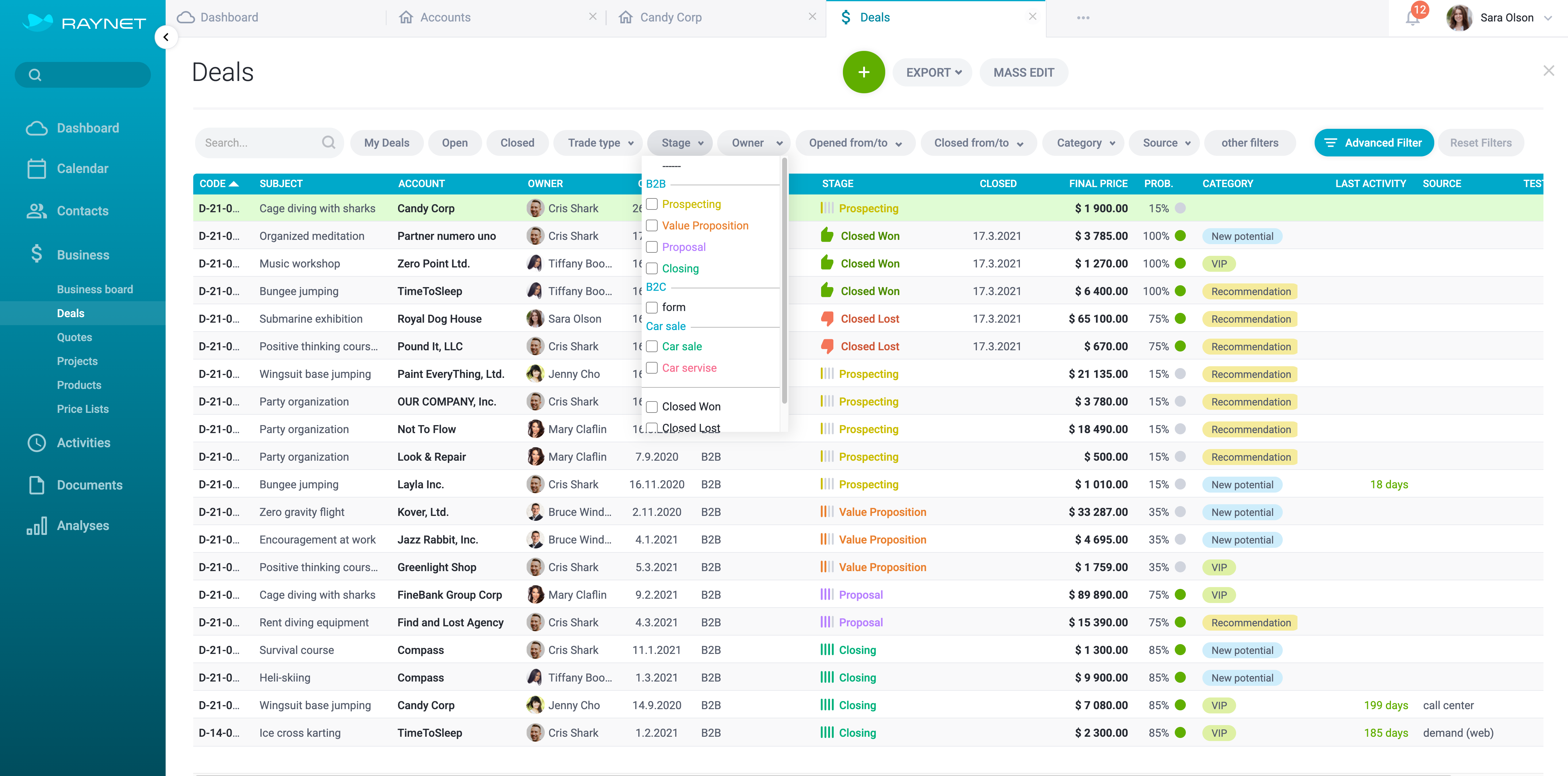 You can edit the deal stages or add new ones.
If you need to change the stage name, click on the pencil. To add a new stage, type its name into an empty field.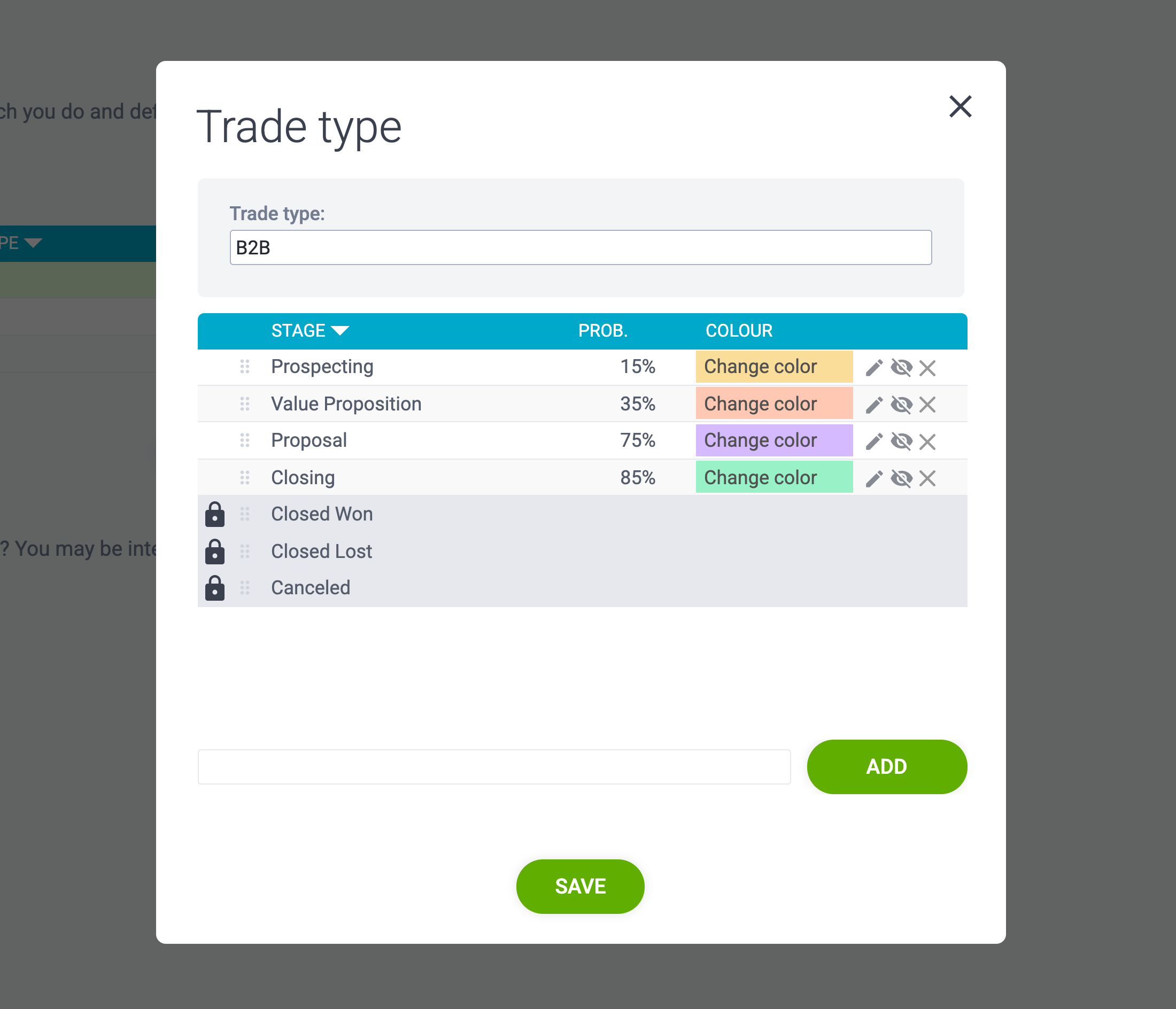 For editing multiple enumerations go to Picklists (multiple enumerations can only be done by an Administrator).