All contacts that you have ever created can be found in the Address book in the menu under the Contact option. Created contacts can (but do not have to) have a relation to an account.
You can create a Contact in the account detail (find the instructions here) or directly in the Address book.
To create new contacts, click the Contacts option in the Address book menu.

Click the New button in the newly opened tab Contacts.

A form with detailed information needed to create a new Contact in the CRM will appear. Fill in the form and confirm the record by clicking the Save or Save and Close button.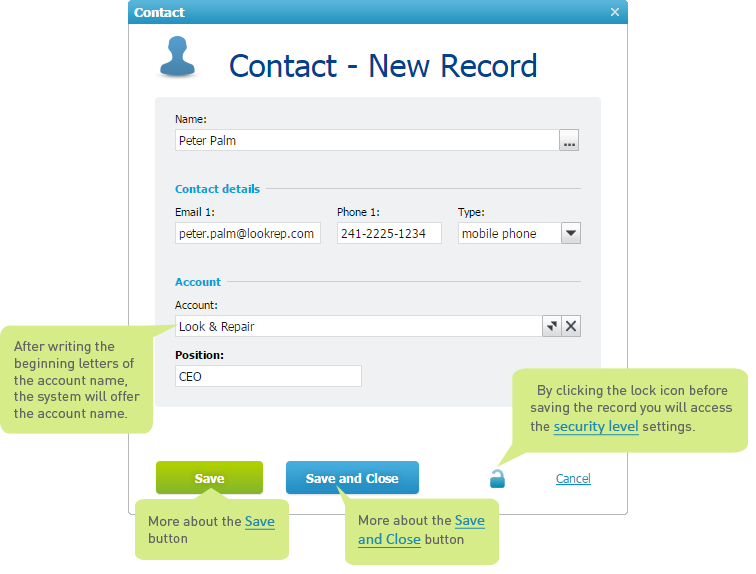 You cannot create a Business Deal for Contacts that have the Account field empty.
If you also deal with natural persons, you can also enter them into the CRM and work with them as if they were Accounts. Simply put the client's name and surname into the Account name.