The first tab you will come across in Raynet is the Dashboard.

The Dashboard is a space where you can pin different panels that show you the most important information. Each user can have different panels on their Dashboard. It depends on which information they want to see right away.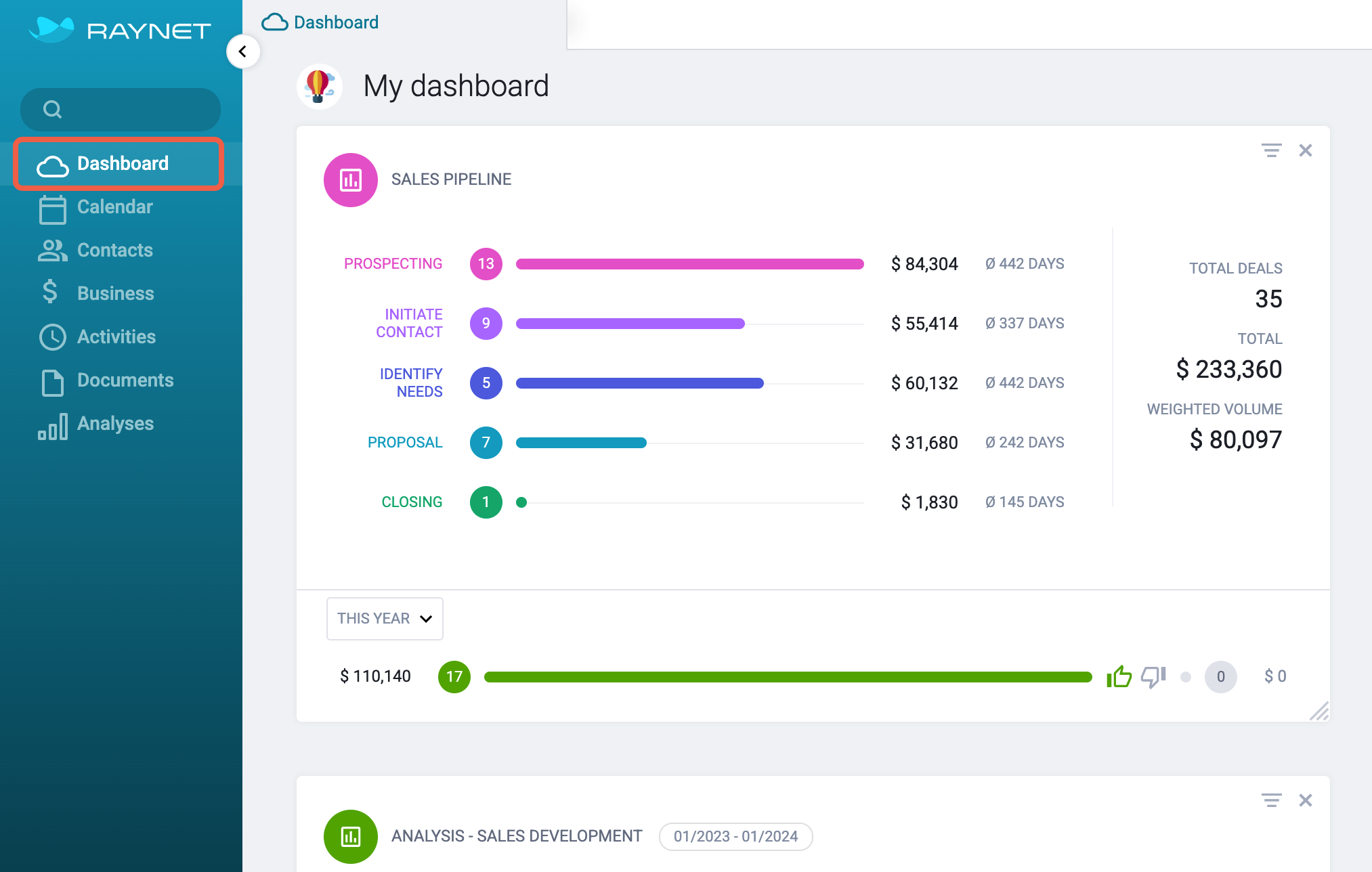 To see all the available panels, go to the Dashboard and click on the Add New Panel button located in the top right corner under your name.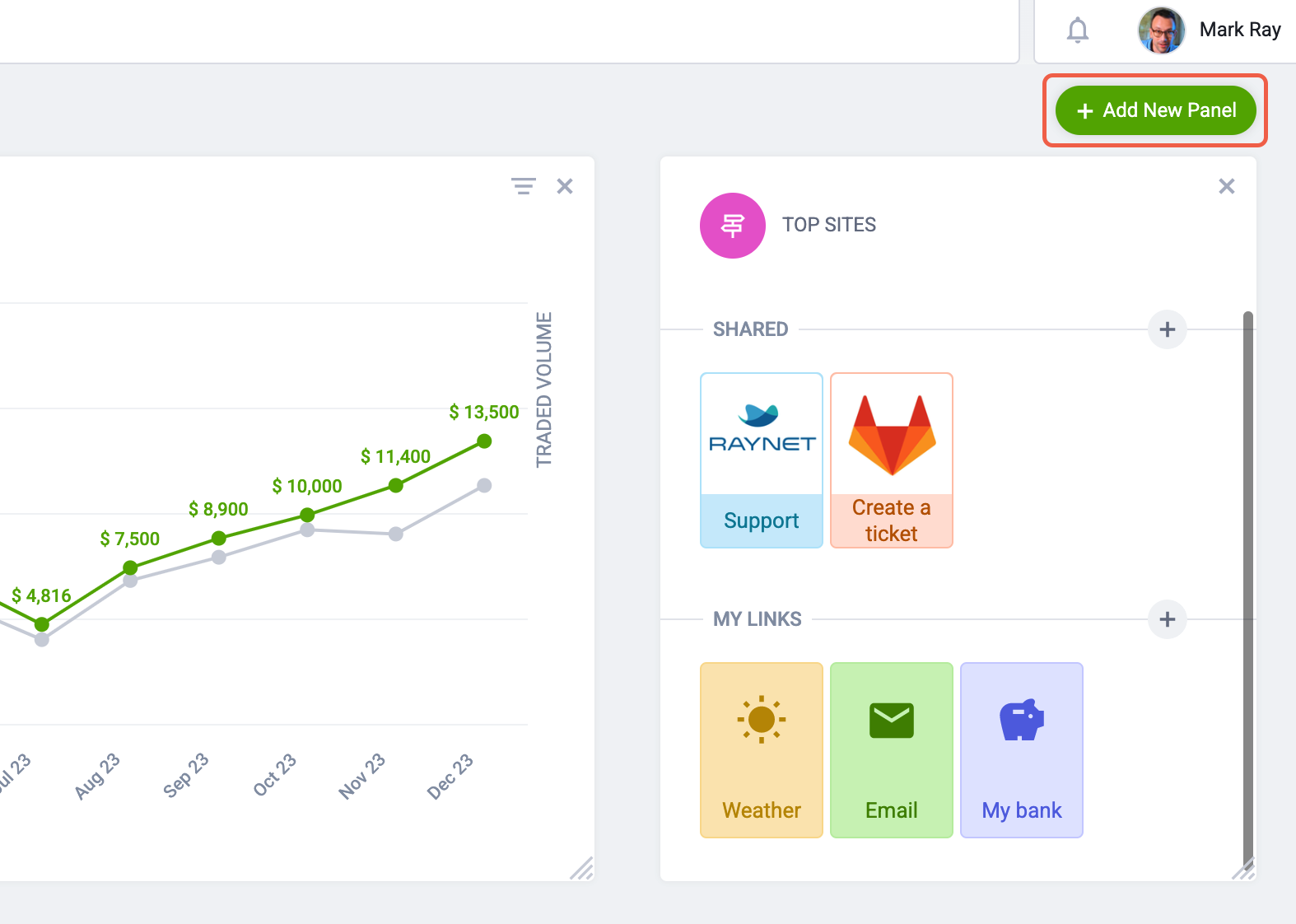 You can only select from the available panels. The panels that are enabled have a green checkmark. Use the Add button to add the panels you want to see.
The following panels are available:
Quick overviews: My results, Leaderboard, List of activities,
Deals: Sales development, Rep valuation, Sales pipeline, Open deals,
Team: Online users, Chatter, Discussion feeds,
Smart functions:

Birthdays, Bookmarks, Note, Quick links, Top sites, Quick note from your phone

Getting started: Getting started series, learning center, Demo Raynet CRM.
You can Remove a panel either from the panel overview or directly from the Dashboard by clicking the X in the top right corner of the panel.
Using the mouse, you can move and resize individual panels on the Dashboard.
Some panels include a settings icon (in the top right corner). This allows you to customize the data you are tracking.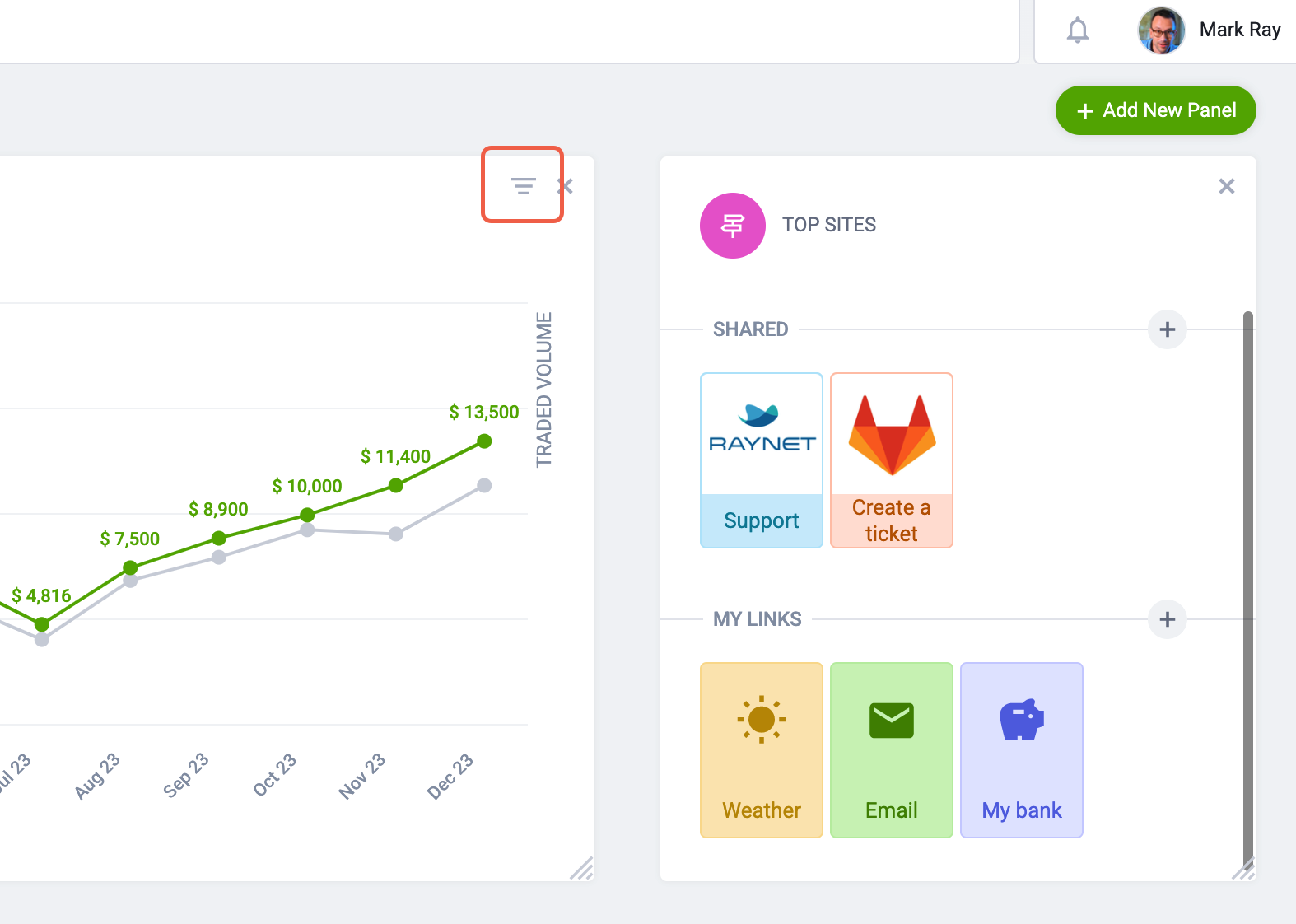 The Dashboard is a tab that cannot be removed. Even if you close all other tabs, the Dashboard will stay open. After logging in to Raynet, it will serve as the "homepage".