After a successful login to your RAYNET CRM, the welcome/home page - Dashboard - will be shown.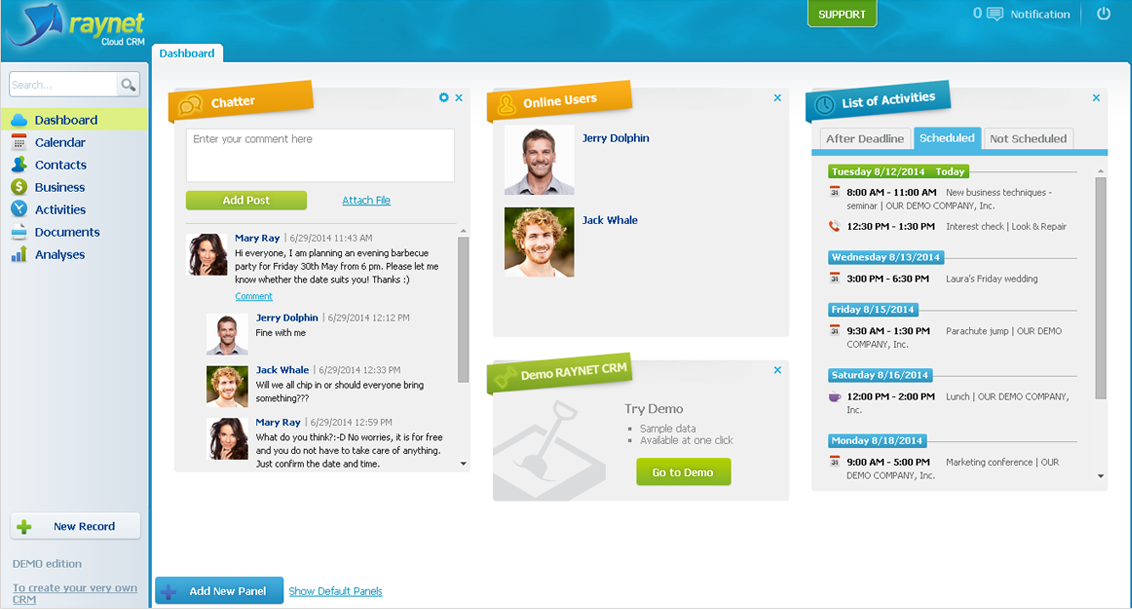 If you have logged in to the system for the first time, the Dashboard will include panels from the default settings. These panels can be adjusted to your requirements - you can add more panels, move them, change their size, close them etc.
To add a new panel click the Add New Panel option which is in the bottom left corner.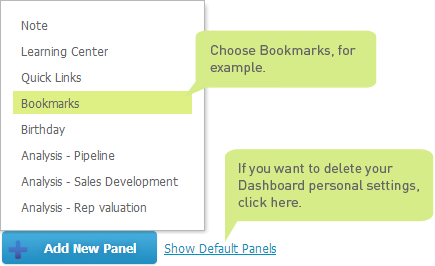 Click on the cross in the upper right corner to delete a specific panel from the Dashboard.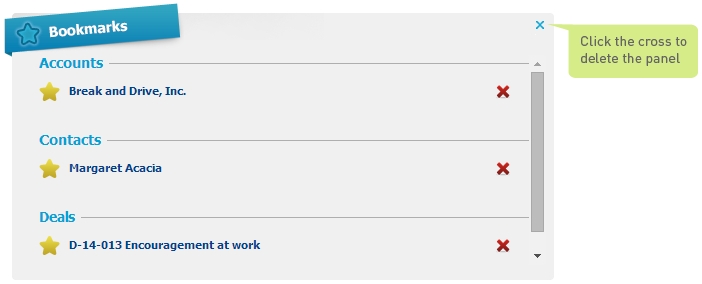 You can move or resize individual panels on the Dashboard by moving your mouse.
To move the panels, press the left mouse button on the title line in the upper part of the panels and drag.
To resize the panels, move the mouse cursor on the bottom line of a chosen panel (the cursor will change into a resize cursor icon), press the left mouse button and drag to change the size.