Schedule a new Activity with your client, e.g. a Meeting.
To create a Meeting, find the Account (or a Contact) for which you want to schedule a meeting.

Click the Add Record - Meeting button.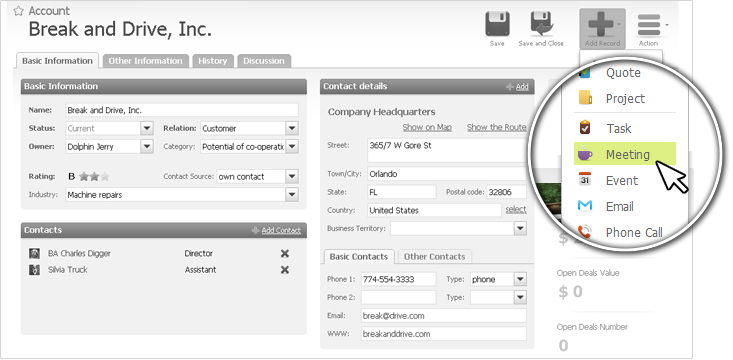 Fill in the form to set a meeting and save it.
If you filled in the date, the meeting record will be automatically scheduled even in the Calendar.