The access to picklists administration is only provided to an Administrator.
If you are an Administrator, click on Settings.

Select Picklists.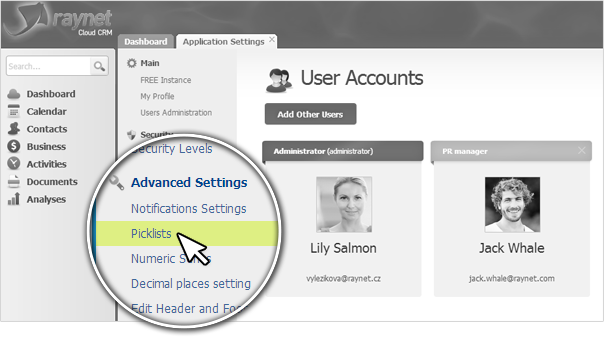 You can view all created items in a selected picklist on the right of the screen by clicking the enumeration name in the left column.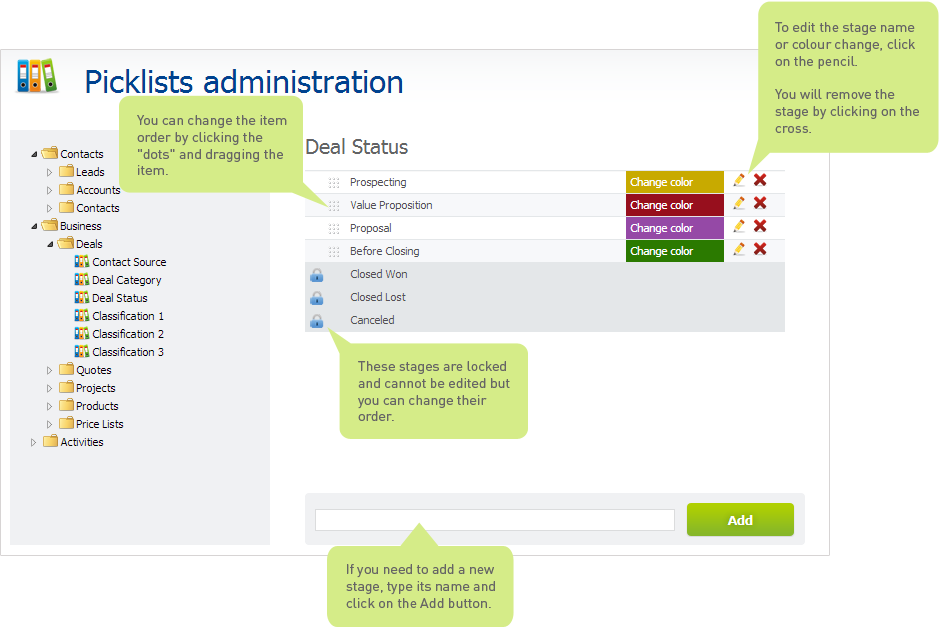 Picklists' items are always set for a specific group. This means for instance that the Category enumeration in an Account can contain different items than the Category enumeration in a Contact etc.