Use the analytical views from the Analysis panel to evaluate the sales and monitor its development. The analysis uses the Business deals data. The CRM updates the Analysis immediately after creating a Business deal.
Only the users with the Administrator, Full throttel or Certain restrictions role can fully access the Analysis. The users with the Readonly role have no access to the Analysis.
Click the Number od Deals option in the Analysis menu to view the analysis.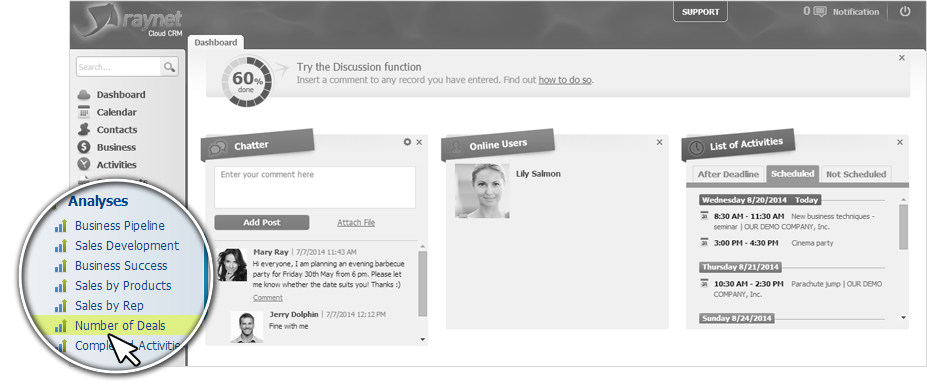 The Number of Deals shows the number of business deals at the New, Win, Loss and Cancelled stage divided by their owners.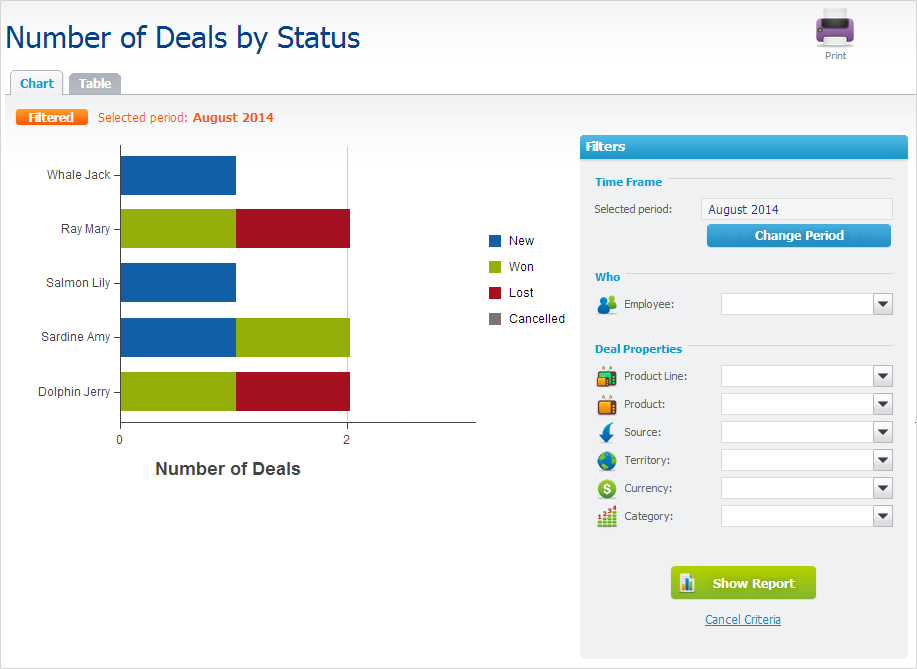 In the Table tab, you can see individual business cases in details.

Number of Deals Analysis Filters
The business deal stages list which the analysis is based on can be found on the right of the diagram. If you click on any stage name, you will exclude it from the diagram. Excluded stages can be recognised by lighter writing. You can easily view any analysis you need like this.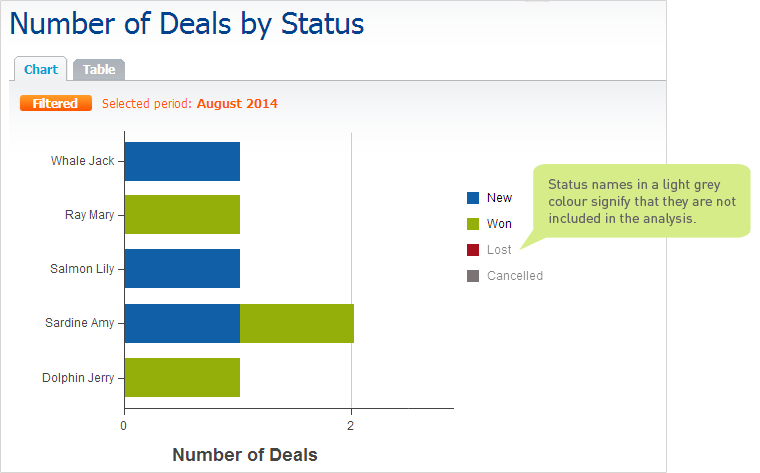 To filter data, use detailed combinations of various criteria.