You can have your Retail prices set in the currencies already predefined in the CRM. You can also easily start a price list in other currencies.
In the create a new price list form, click the Edit Items button.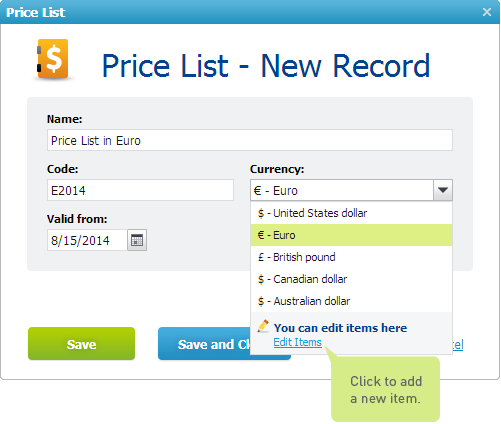 Fill in all information to set a new currency and confirm by clicking the Add button.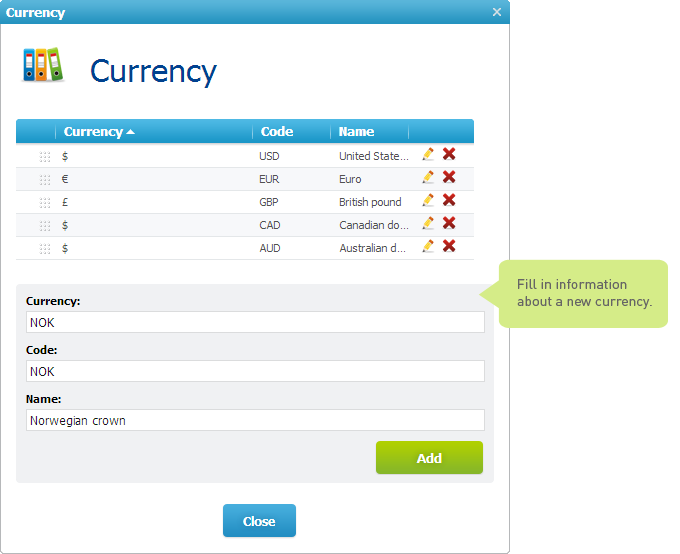 Do not forget to save the price list you have created.
If you want to add products from a price list in a foreign currency to a Business deal, create the Business deal in this currency as well. Find out more about how to add products from a price list to a business deal in Adding Products to the Business deal from a price list.
Mass changes in the picklists can be made by an Administrator. Find out more in Picklists administration.