Creating products is limited by the user's role. A user with the Certain restriction and Readonly role does not create or edit products, he can only add them to business deals and change their sales price.
Click on the Products option in the Deal menu.

Click on the Add Product button.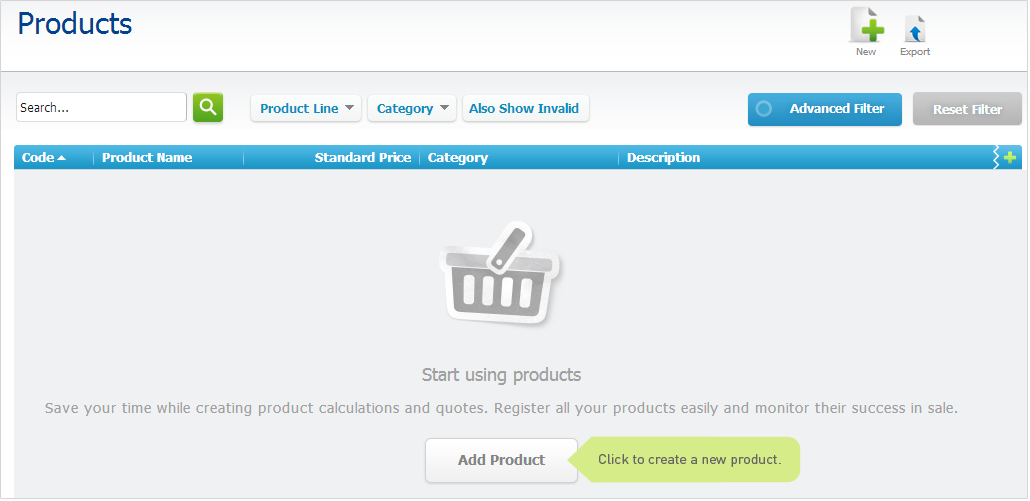 Fill in the form to create a new product.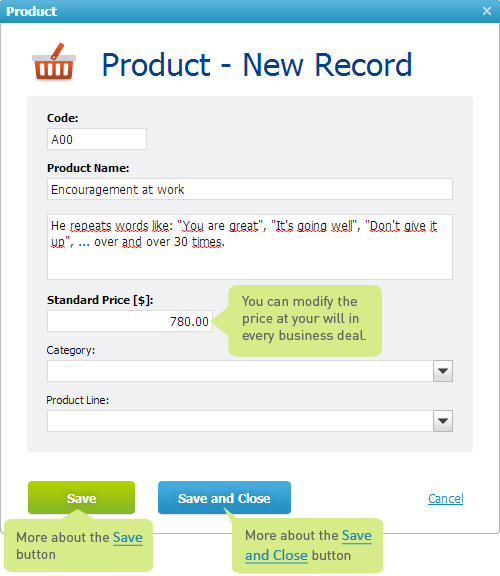 If you want to add products to a category or a product line, select the Add items option.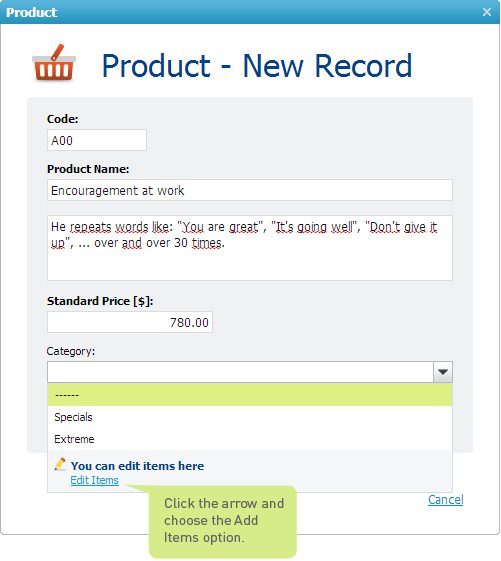 Type in the category name, or the product line name, and click the Add button.