You can specify the price of each Deal (Quote) by adding Products that your customer ordered.
The Products must be already created in the product list. Find out more about how to add a product in Create a Product.
Open the Deal detail (or Quote detail) and click on the Add Products button.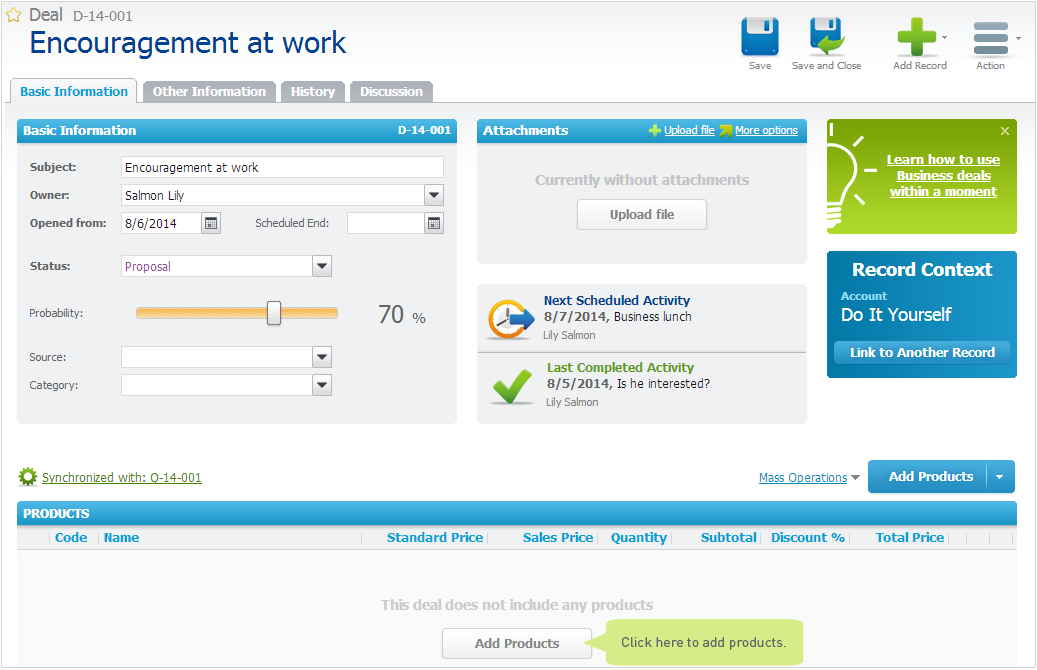 Select the products by double clicking from the product list and confirm your choice by the Select and Close button.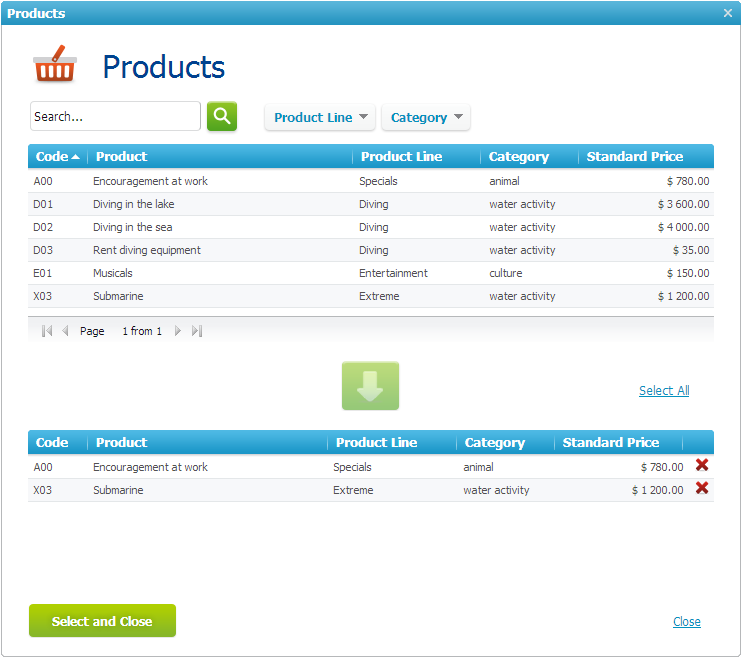 Change the amount and sales price of selected products in the Business deal detail (or Quote detail).

If you need to add an empty line to set your own product and its price to your Business deal, click on the arrow at the Add Products button and select the Add Item (without Categorisation) option.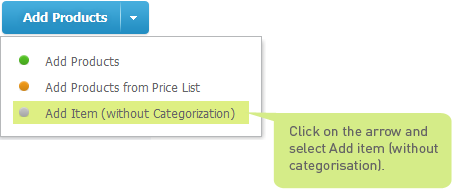 If you want to provide a discount on all products for your client, or if you wish to delete all added products, click on the Mass actions button.

Do not forget to save your Deal.
Find out more about how to add products from the price list to a Deal (Quote) in Adding Products from the Price List.