The word Lead stands for any potential customer that shows interest in your product or service for the first time. Leads are used in Raynet when you do not want to have the prospect recorded in Accounts for the time being. For example, you first need to decide if this is a relevant business opportunity, or you do not have all the necessary information yet and want to give it some time. Leads are typically used for recording:
contacts acquired through a website contact form,

"cold contacts" acquired through cold calling,

contacts from a conference or a trade show,

or inquiries you need to classify first.
You can create all types of activities for Leads in Raynet (for example, schedule Tasks, Meetings, or keep track of Emails). When it is time to create a Deal, You need to convert the Lead to an Account or Contact first. Creating a Deal from a Lead is not possible. Find out all about converting a Lead in this article.
Creating a lead
You can find the list of Leads in the main category Contacts » Leads
Click the green plus button to create a Lead.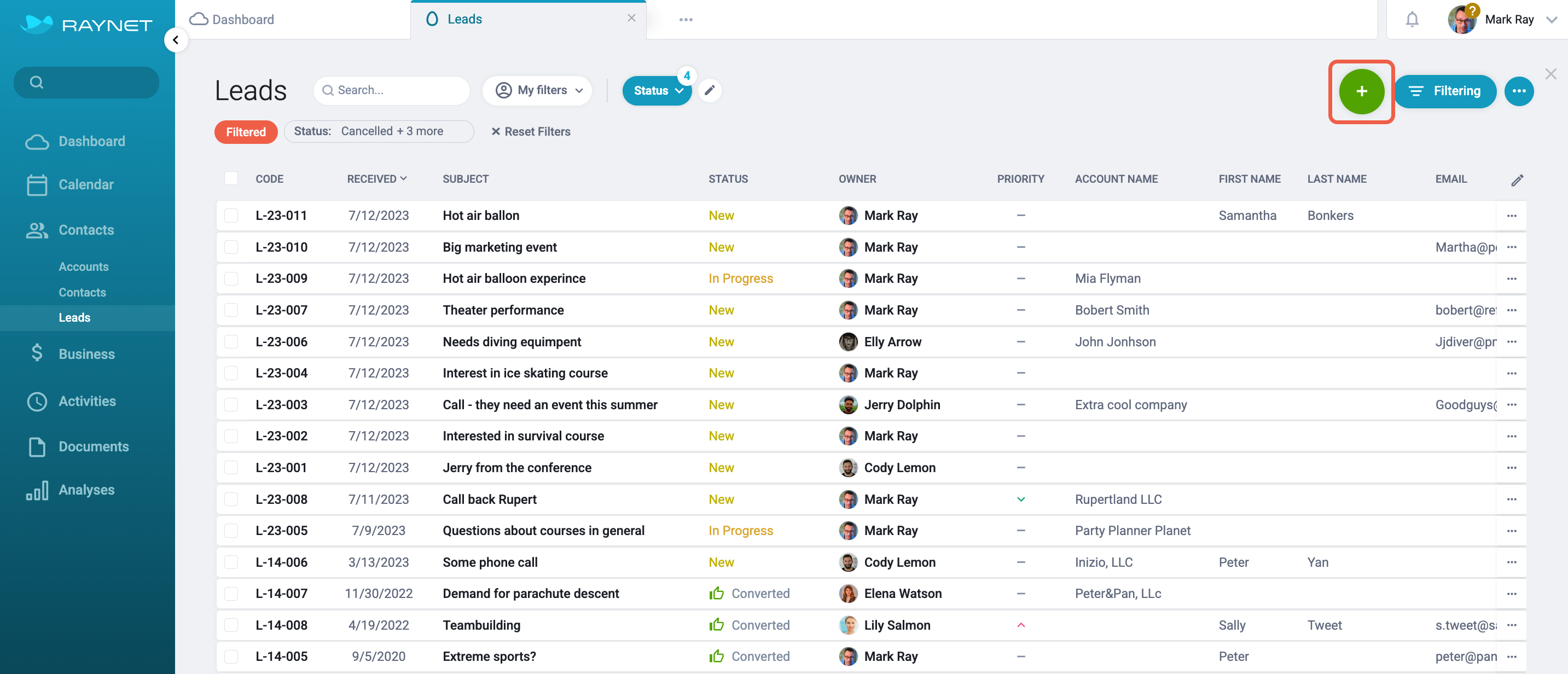 You will need to fill in the information about the Lead in the dialog box that pops up. The only required information is the Lead subject. It can be, for example, a "Training course inquiry". Fill in anything else you want to have stored in your CRM system and click Save.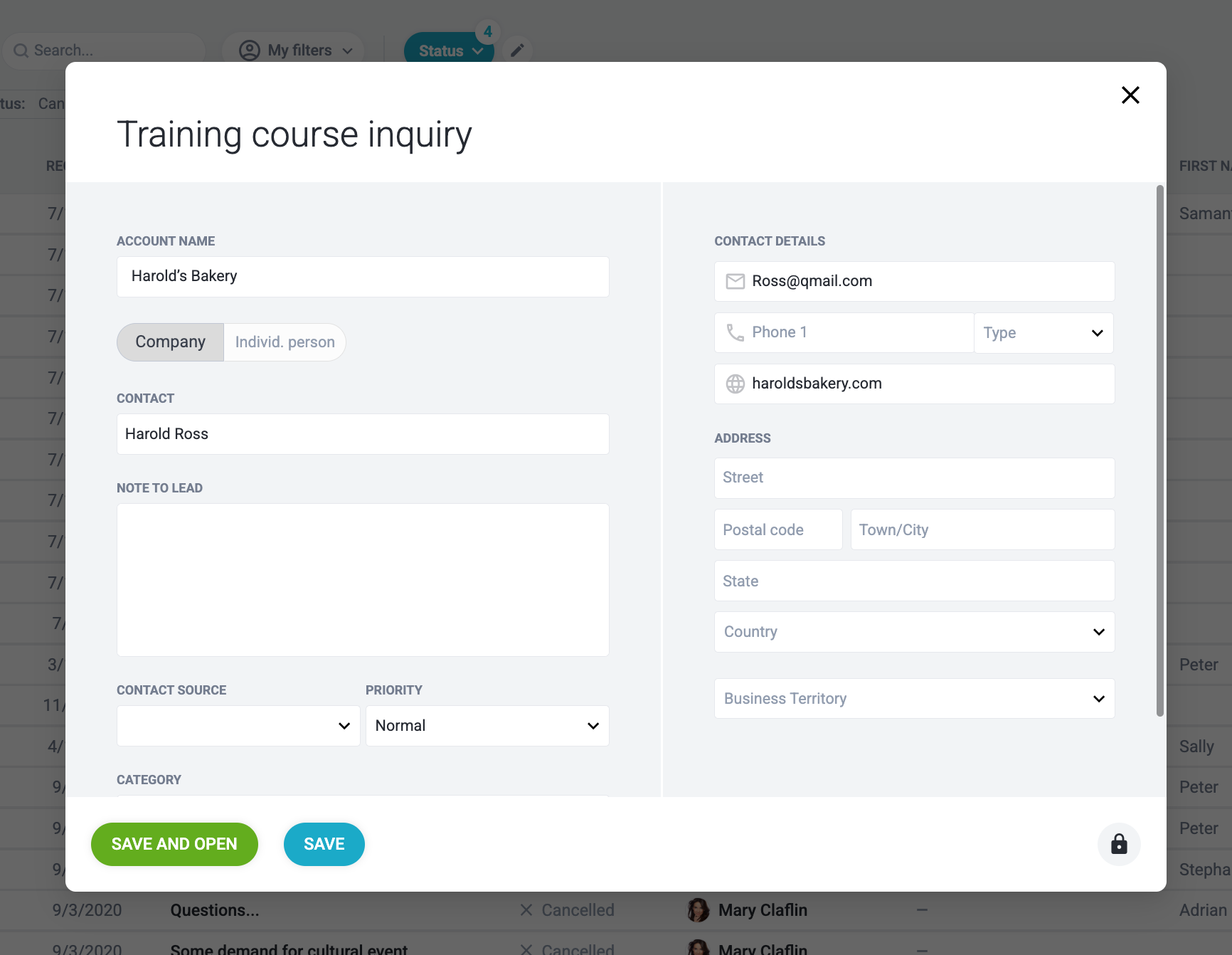 Mass lead import
If you have a database of contacts that you would like to upload to Leads in Raynet, you can import them all at once using the .xls template. Download the template from Settings » XLSX Data Import. The import can only be done by an administrator. More information on this feature can be found in a separate article here.
Tip: A lead can also be created automatically, either by forwarding an email via the email assistant or by filling out and submitting a web form (if there is a CRM system and web form integration in place). Click this link to get detailed instructions.