Export
The Export button saves the record into PDF or VCF format (electronic business card).
Security
By clicking the Security option, you will open a window with Contact system information. Here you can find information about who created (or edited) the record and when, or what the record validity is.
Only the users with special permission can view the records. You can lock any record that you have permission to access and prevent other users from editing it. The record can be unlocked by you or an administrator.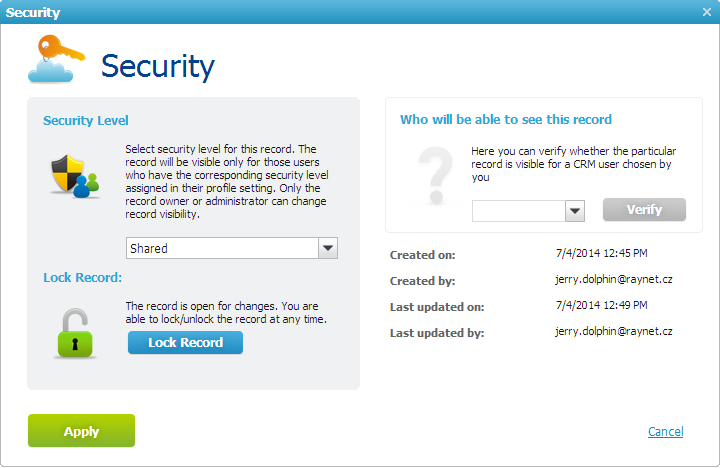 Refresh
Multiple users can be working with a record at once. By clicking the Refresh button you will view the current Contact record including the changes made by other users.
Invalidate
Invalidating a Contact will make it invisible in the contact list but it will remain saved in the CRM. If you wish to show even invalid contacts, click the Include invalid button which can be found in the contact list header.

If you have a lower monitor resolution, you can find the Also Show Invalid option under the Other Filters button.

Delete
Contact information will be permanently removed from the CRM.