If you want to add more clients at once to the CRM, use the import template. The import template serves to transfer the address book data (Contact and Account) into the Raynet Cloud CRM. The data import can only be done by a user with an Administrator role.

Select the

XLSX Import

►

Accounts option

in the Others section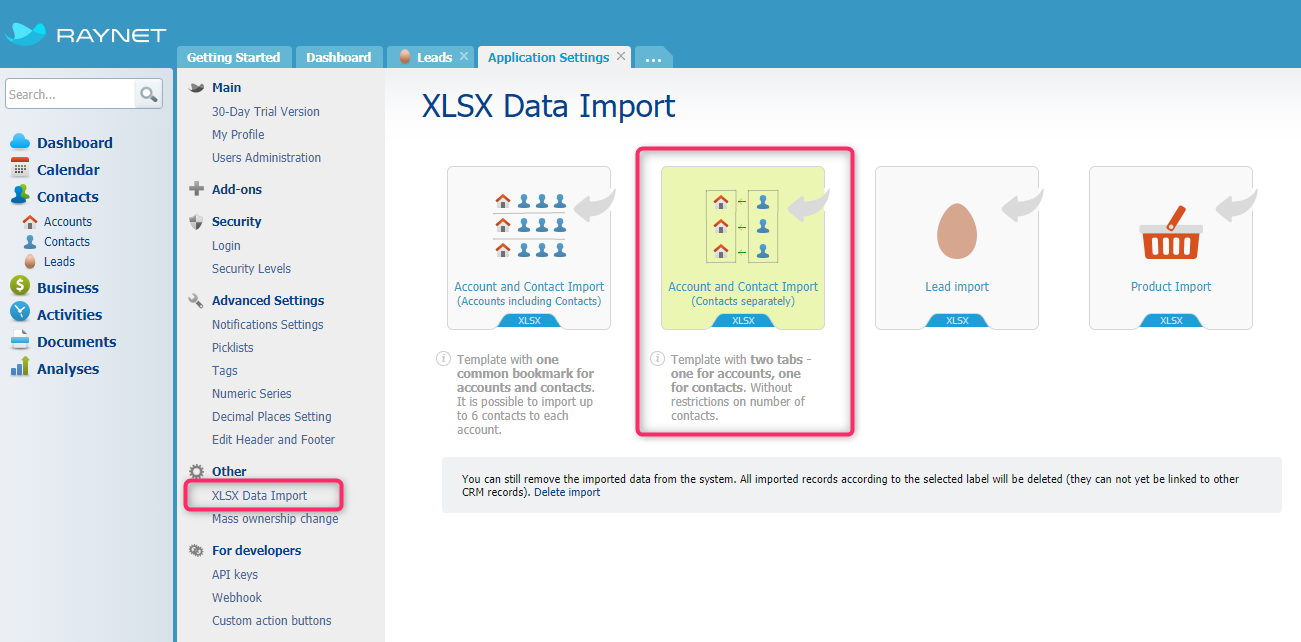 Download

the import template and fill it in. You can find the instructions in the import template itself.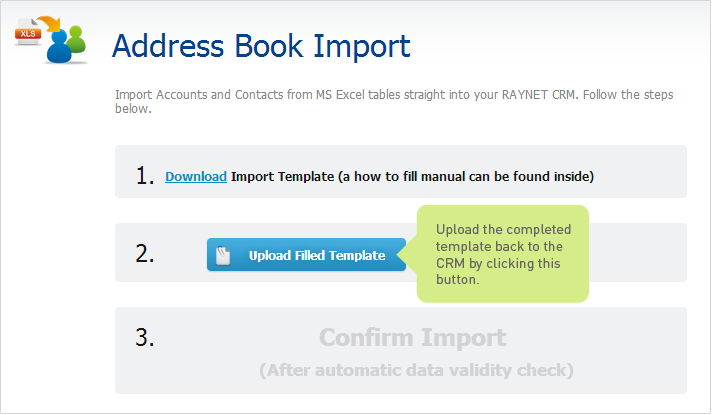 After

uploading

the completed template, a review of the uploaded data and possibly the number of mistakes will be shown.
Here, you can see the list of mistakes and their location in the file.
Now correct the mistakes in the import template, save the file and upload

it to the CRM again.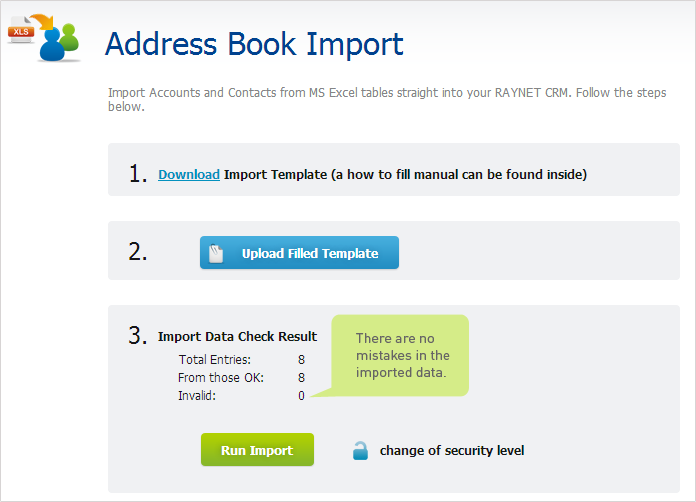 If there are no mistakes in the import file, click the Run Import button. In case there are still some mistakes left in the file and you still click the Run Import button, only the data without mistakes will be imported to the CRM.