To register your deals in the CRM, use the Business deals section. Create a business deal every time you start discussing any new business opportunity with your client. You can express what stage of deal you are currently at by defining the field "stage".
Statistics of all business opportunity stages are created by keeping the Business deal records. Thanks to this, you will get information about the potential distribution volume in relation to production planning, financial sources estimation, and business strategy optimization.
To create a Business deal, find the

Account

for which you want to create a business deal.

Click the

Add record

-

Business deal

option.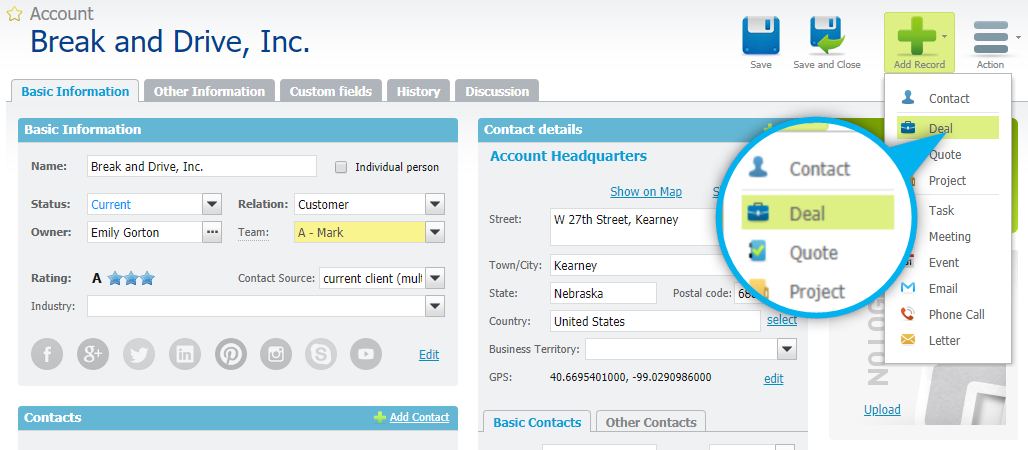 After that, fill in the form to create a

Business deal

.