For integration and synchronization purposes, an API key needs to be generated in order to establish a connection between Raynet and other applications. The API key can be generated by an administrator who has access to the Settings button.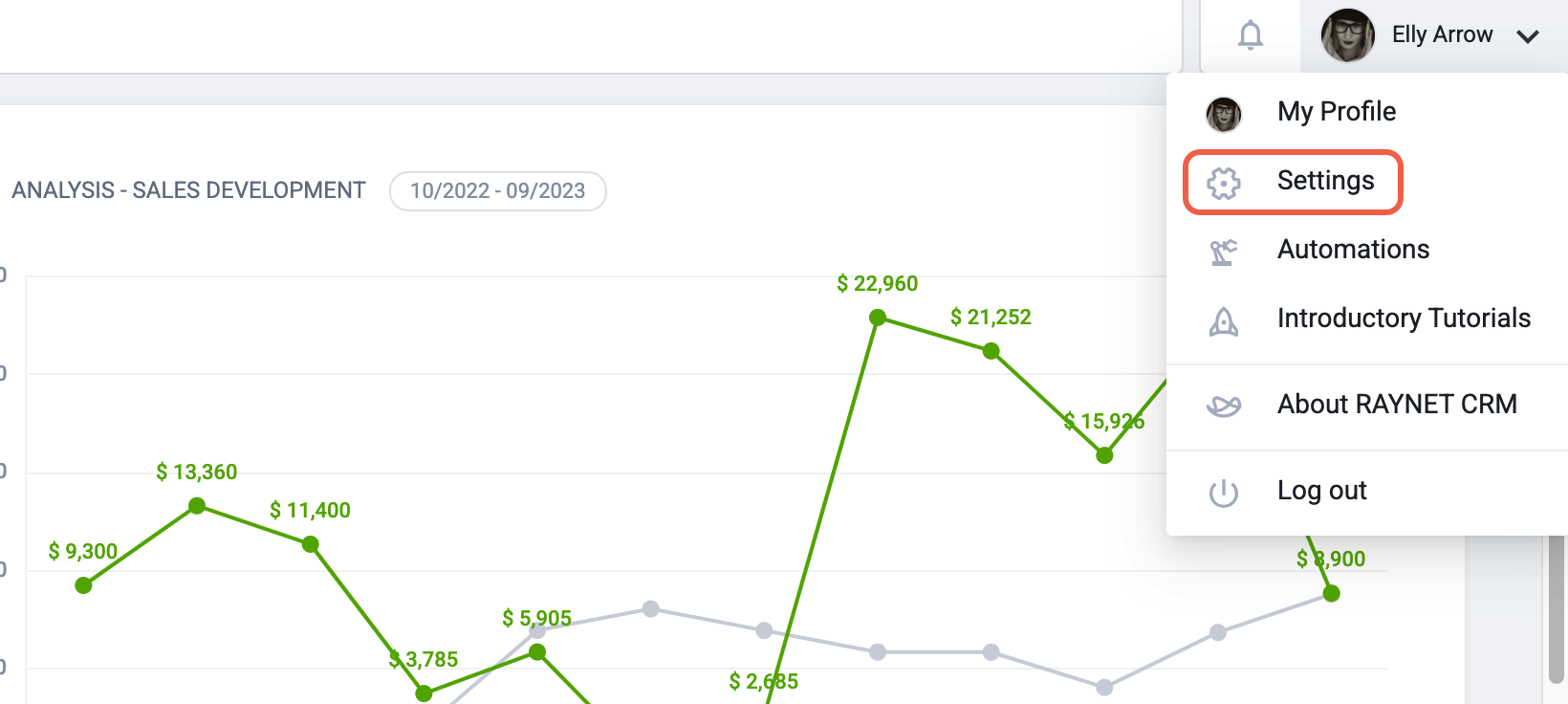 Click on API keys in the left menu. Then the green New API Key button.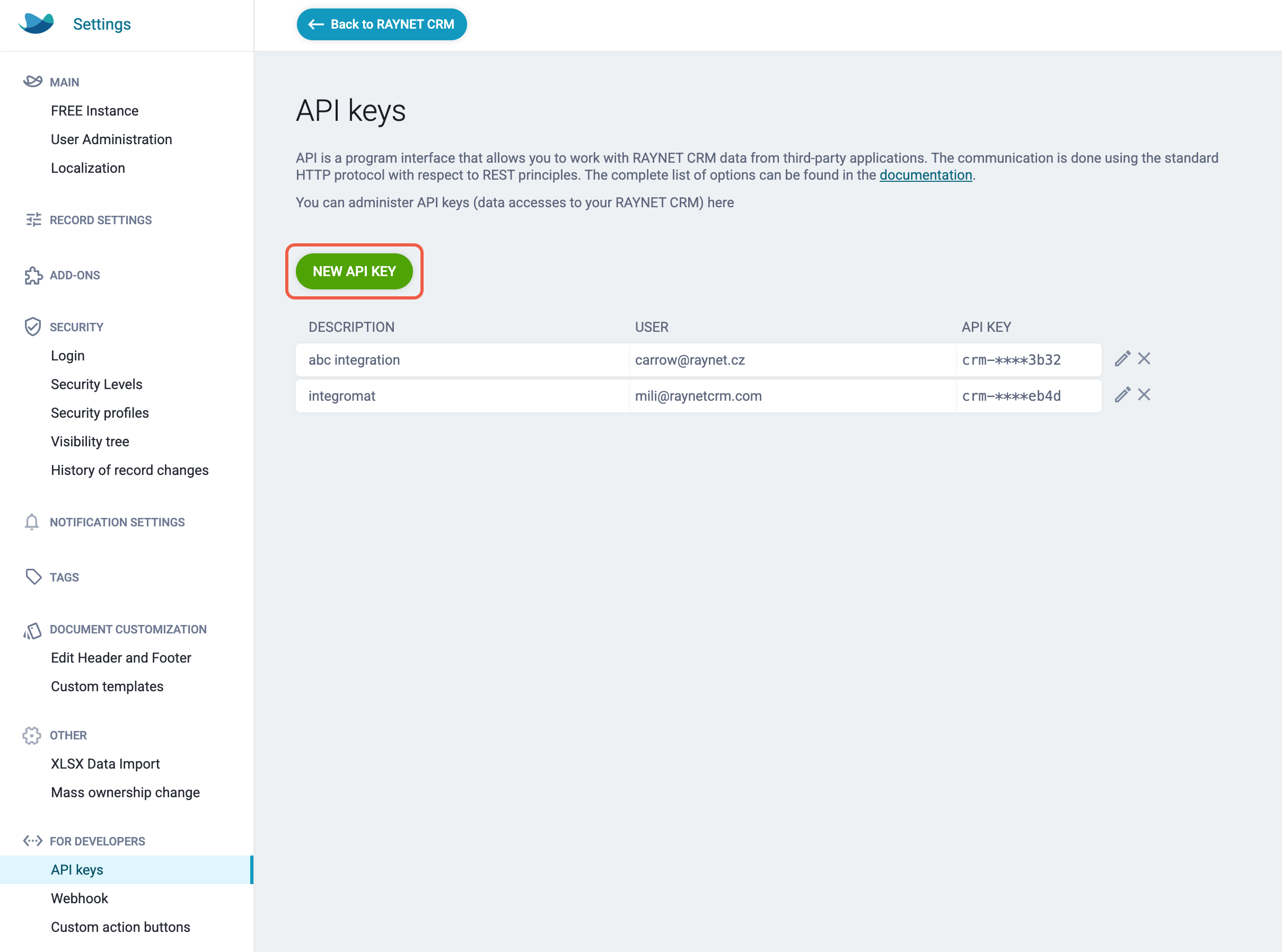 Select the user account under which you want to generate the API key. In most cases, the user account needs to be an administrator account. You can also create a new user account that will be used only for integration purposes (such an account is charged at a reduced price).
Name the new API key, copy the API key before saving. After saving, you will not be able to view it.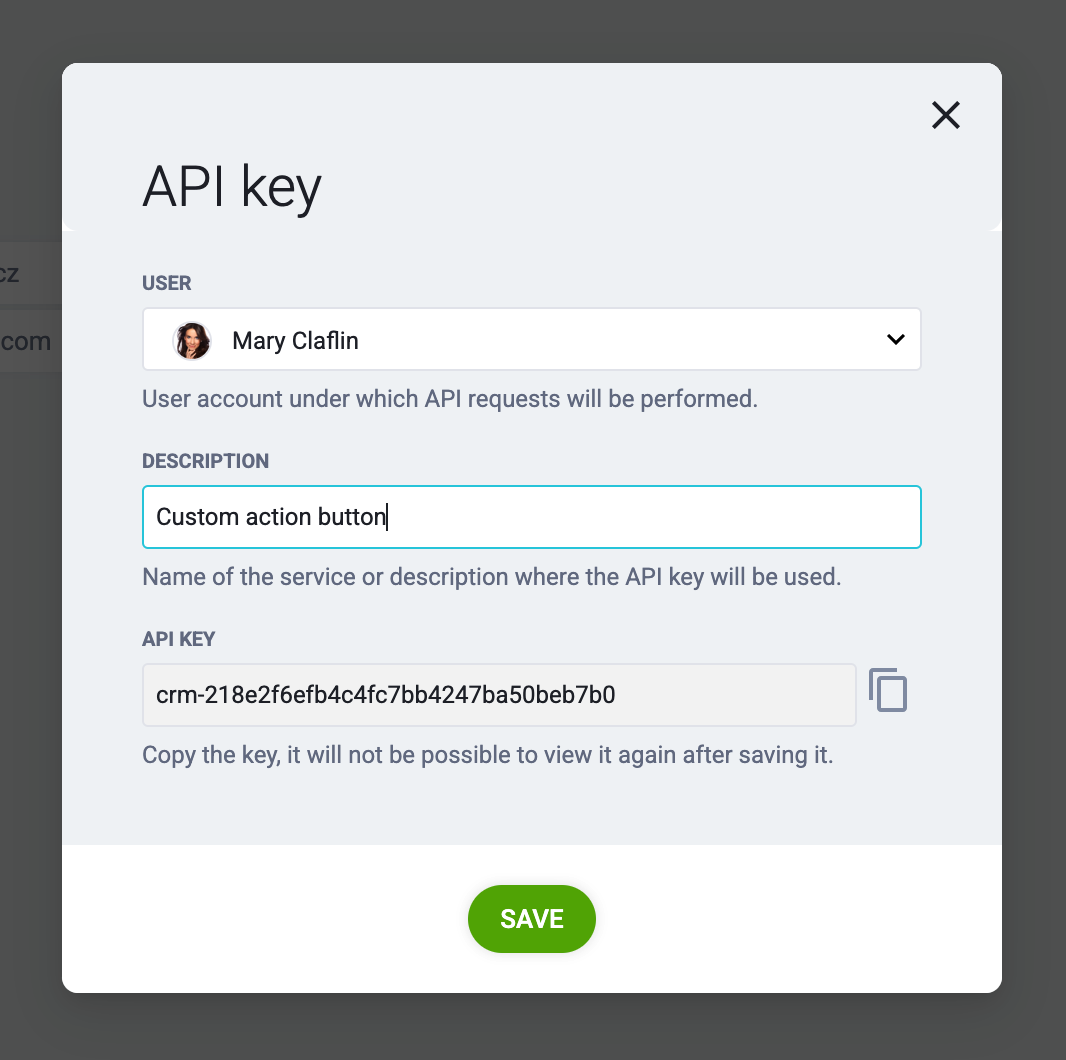 Use the copied API key to create an integration or send it to your integration partner.