The Calendar is one of the main pillars of Raynet and can be accessed from the Main Menu » Calendar.
In this article you will find out:
Calendar view
You can work with the Calendar in three views: monthly, weekly and daily. You can switch between the views by clicking on the drop-down box in the top right. The default Calendar view is weekly.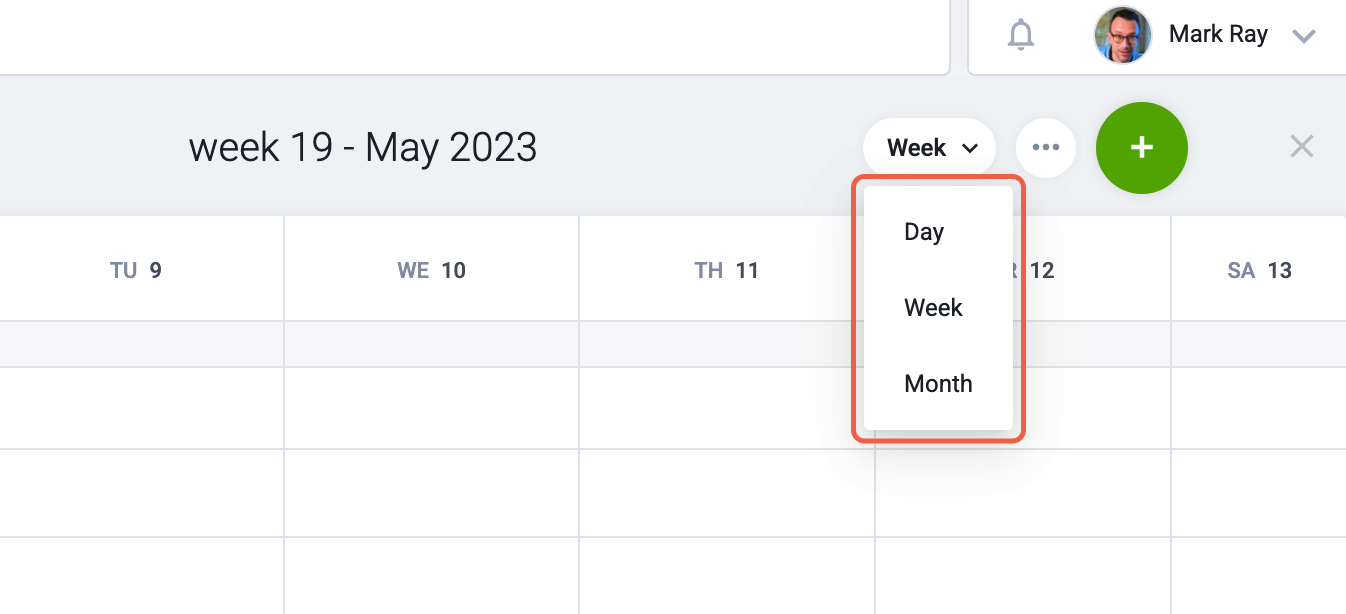 The individual views are visually different. You can choose which viewing mode works best for you.
Calendar settings
You can set various default values in Calendar Settings. Click the three dots » Settings.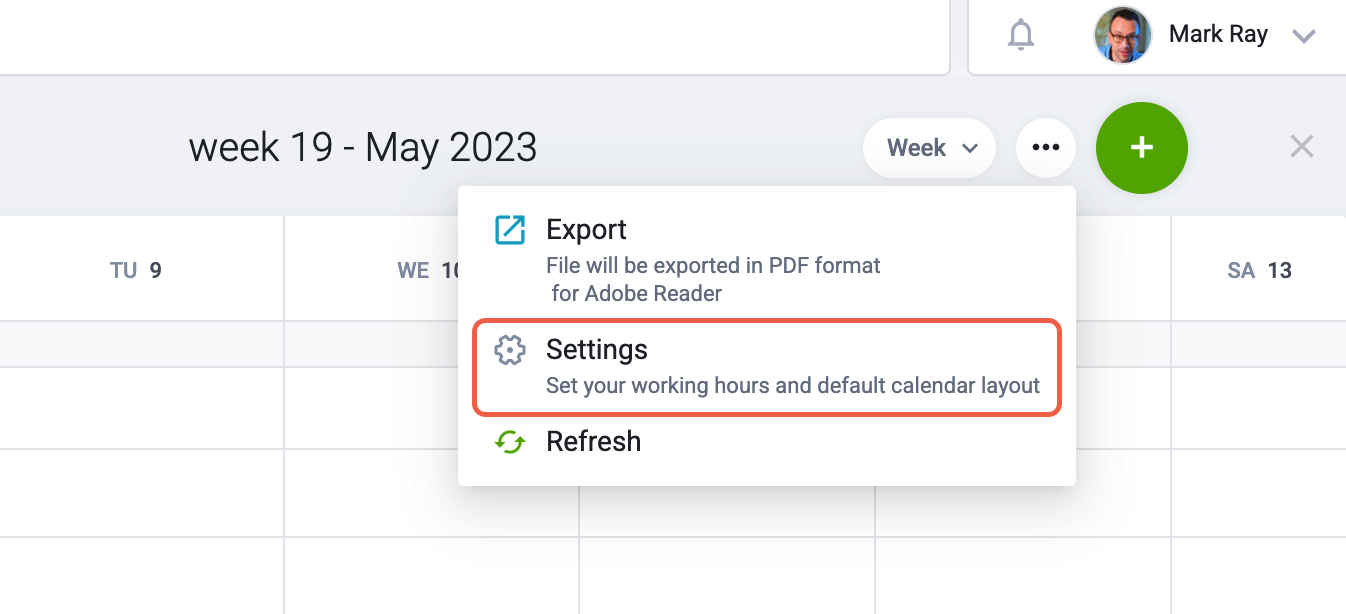 Here you can set the start and end of your working hours, the default activity duration, default calendar mode, default tab to be shown when opening the calendar, and more. Set it all up and Save.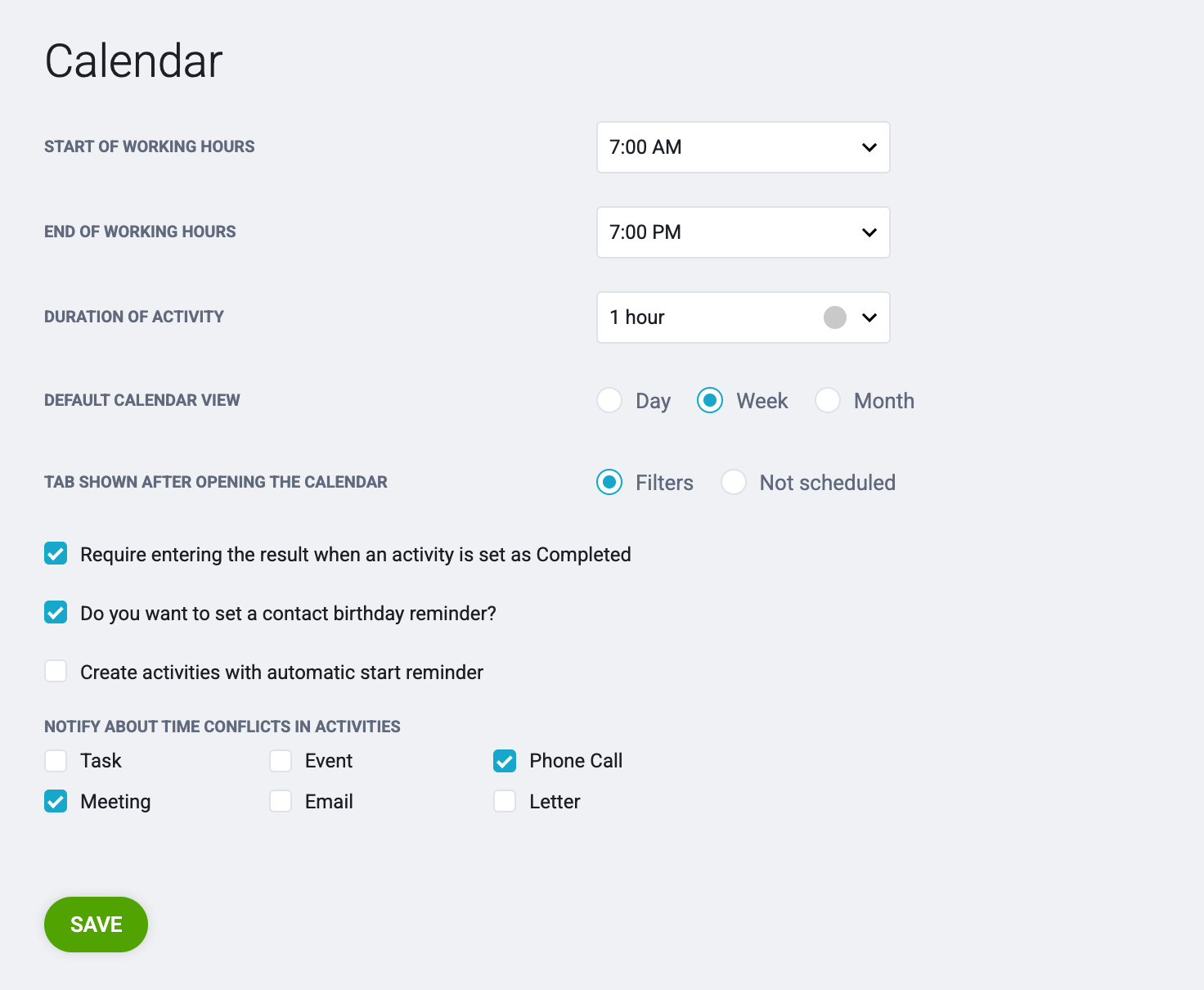 Other users' calendars
You can of course also view other Raynet users' calendars. Just select a specific user from the drop-down box.
You can also add an activity to another user's Calendar. See the next section for instructions on how to create an activity.
Creating an activity from the calendar
Creating activities directly from the Calendar has one big advantage. You can immediately see available times, either in your own Calendar or in your colleagues' Calendar. The activity you create also contains the time data straight away. Just click anywhere in the Calendar and drag the mouse to specify the activity duration.
Another way to create an activity from the Calendar is by clicking on Green plus. Here you will need to specify the activity duration.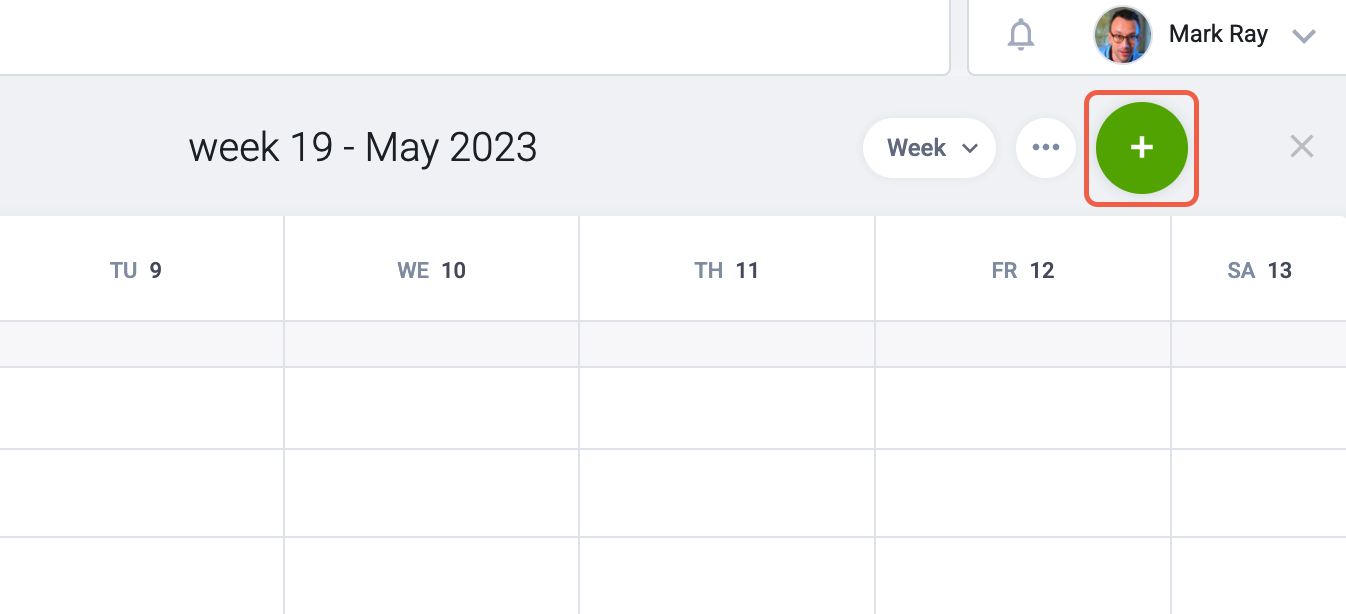 Easily create a follow-up activity in the Calendar.
Right-clicking also allows you to set an activity as Completed or Canceled, move it, duplicate it, cancel scheduling, delete it, or edit it.
Viewing completed and canceled activities
In the Calendar, you will also find options to Hide completed activities and Show Canceled activities – these will be displayed with the title crossed out. Both of these checkboxes can be used to help you find anything you need.
Mini calendar
Next to the main Calendar, there is also the mini calendar, which helps you quickly jump between dates and see where you have any activities that have not been completed yet. The dates with activities that have not been completed are highlighted in red.