Most default fields in Raynet cannot be renamed (e.g., Status, Relation, Source, Owner, etc.). The exceptions are the Category and Classification picklists, which you can modify as needed. These fields are found in all record types and may have a different name in each.
For example, for Contacts, you will find the Category on the Basic Information tab and the Classification 1, 2, 3 on the Other Information tab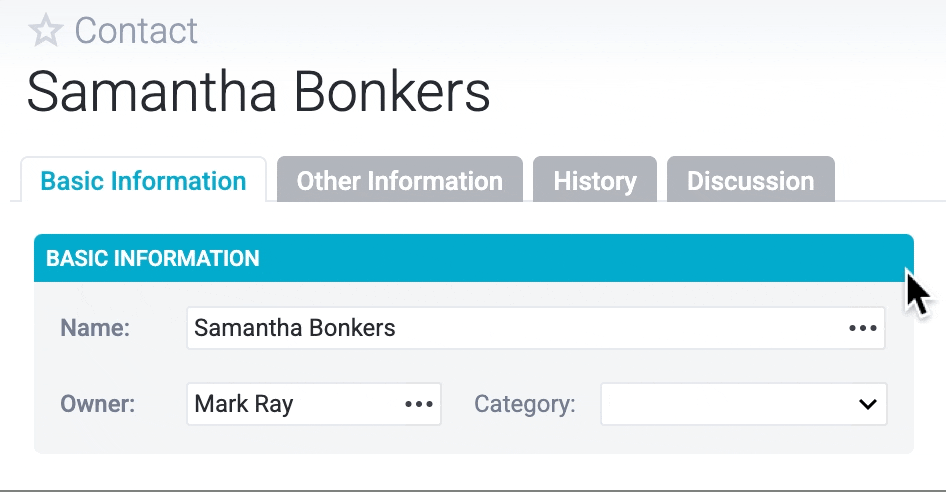 If you want to rename these fields for any record type (e.g., Contact), you need to click on your name » Settings.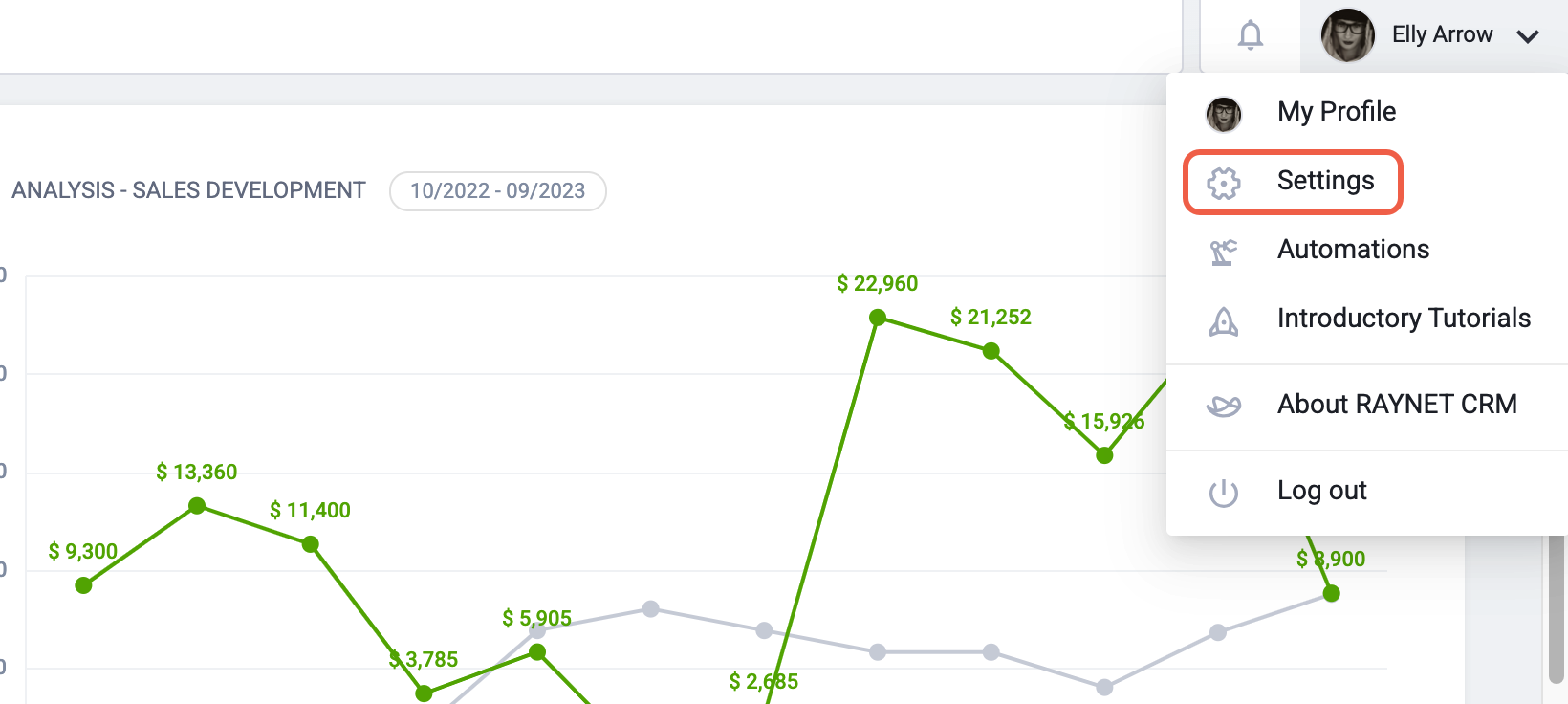 In Settings, select Record Settings » Contact.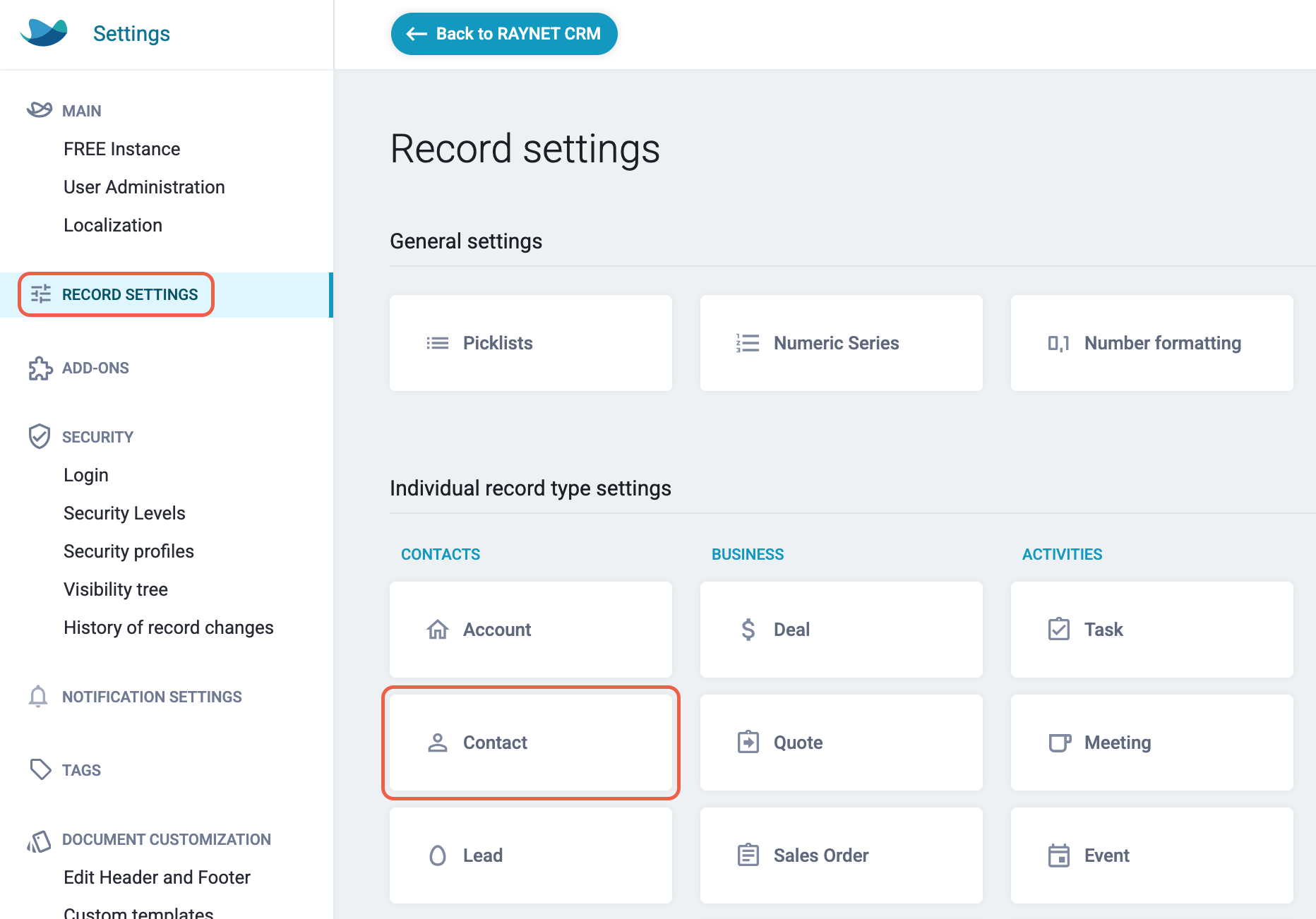 Once you get to the Field Settings for Contacts, you can rename the Category name right away. Just click the pencil icon.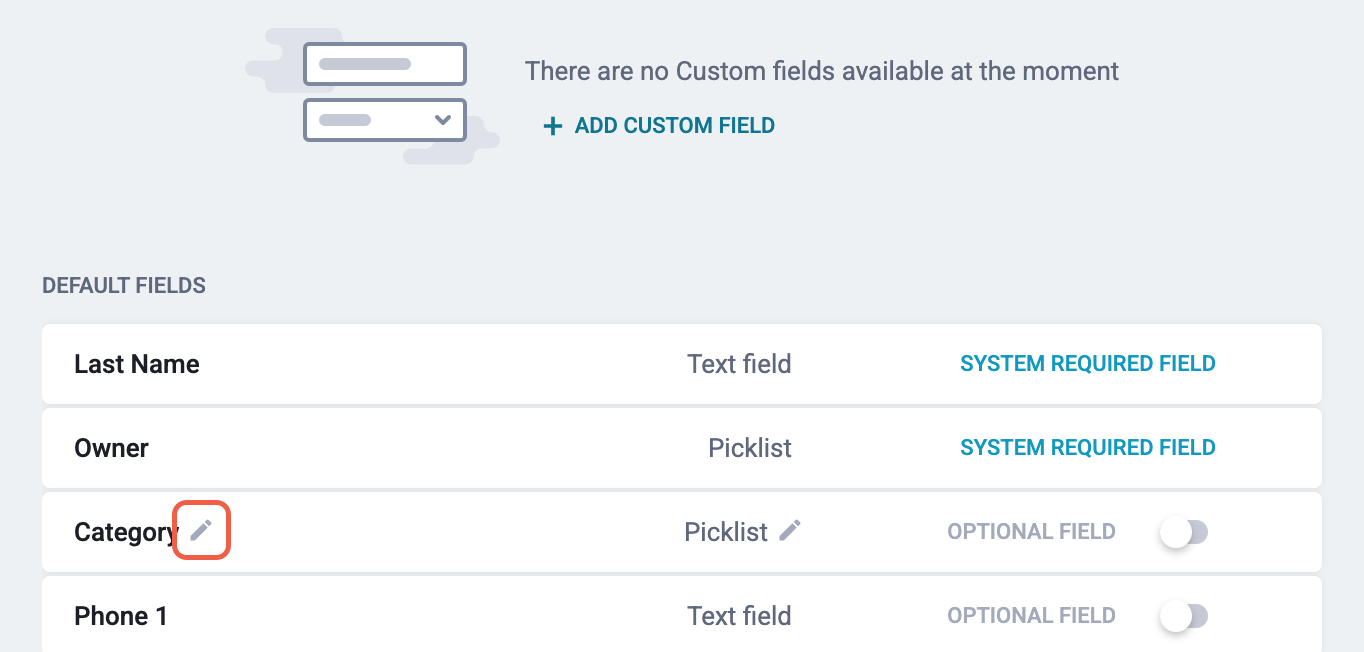 Rename the field and save it.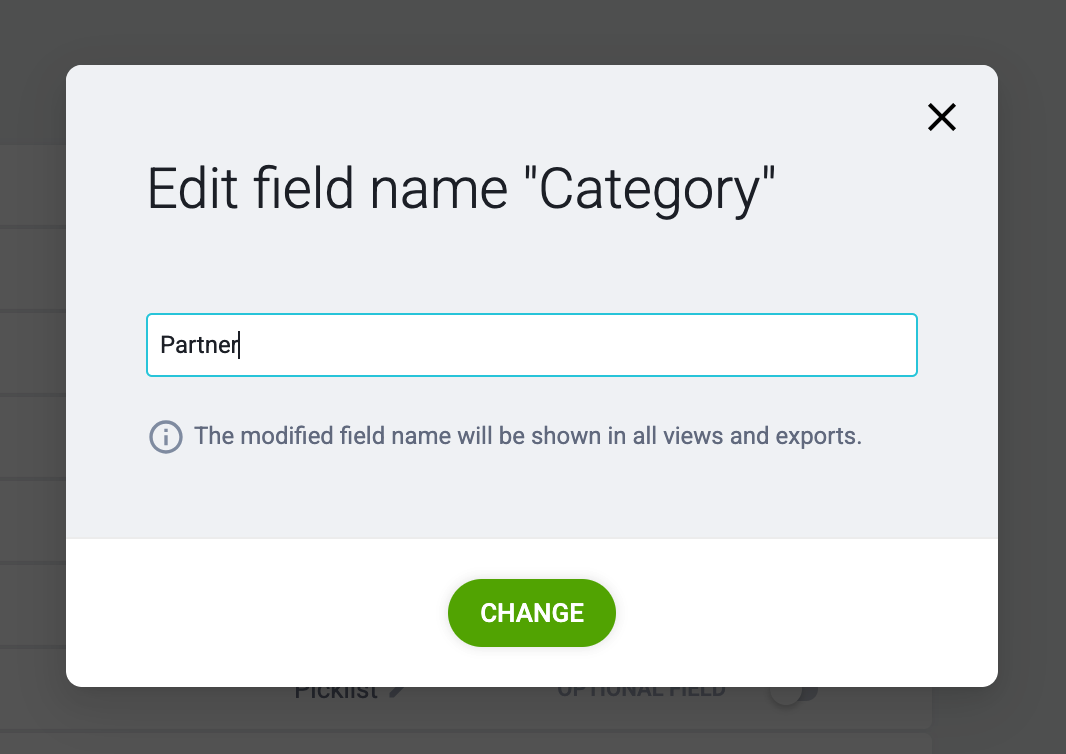 The new name will appear on the contact detail, in the list view, filters, and exports.